Pixel 2: the smartphone is dead. Long live our data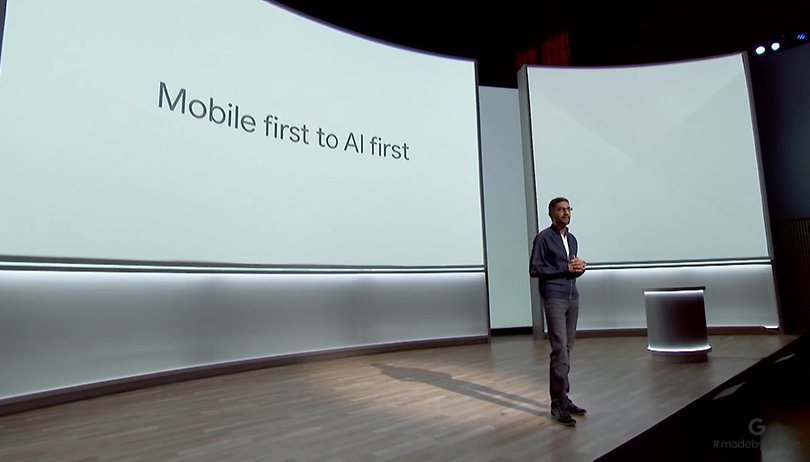 Okay, Google. Your Pixel 2 presentation really delivered. No, not necessarily in terms of content, and I'm not talking about the show either. The latter was particularly disappointing, at least for me personally. Rather, it was clear that the smartphone seems to finally be on its last legs.
5 reasons why the Pixel event was disappointing.
Google is abandoning "mobile first" and will dedicate itself to being "AI first"
Ultimately, the Pixel show was not a show after all; rather, the event centered around Google's new strategy: "Not mobile first, but AI first". The whole company and its products will mainly revolve around artificial intelligence in the future. CEO Sundar Pichai gave an impressive presentation of his vision of what this entails, among other things: a tiny section of a house—so small that a person would probably not notice it at all—is all the machine needs to clearly identify the building. Motorcycles that can be recognized as individual objects are shown, along with cushion patterns, images and addresses and so on. According to the company, Google AI is capable of easily detecting all this and delivering the right results.
It quickly became apparent what the event was actually about when Google unveiled its new product range, like the new Google Home family with the Google Home Mini and Google Home Max loudspeakers, for instance, or the Pixelbook. There's also Google Clips – a mini-cam that will mainly take pictures of your family.

It's about our data.
Google is on the offense and attacking all the major players head-on
You can consider the Google Event to be a large-scale attack on several competitors, above all Amazon, which sells a series of smart loudspeakers, Echo and Alexa. Google particularly deems the success of the Google Home loudspeaker to be important. Google cannot be pleased about the remarkable success that Amazon has experienced with Alexa. Every Alexa customer makes its artificial intelligence a bit wiser and helps Amazon know its customers better.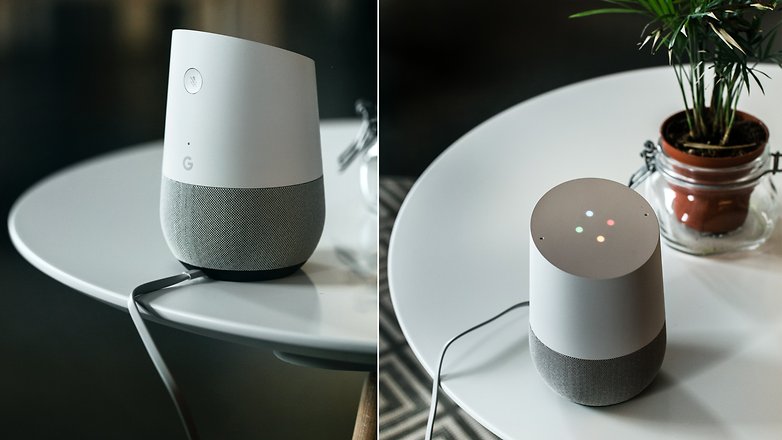 Don't forget: Google's (and Amazon's) success is based on knowing its customers—meaning you and I—better than we know ourselves. Thus, it's no wonder that the Google Home speakers are entering the competition at truly competitive prices. In the end, the name of the game is to harvest our data—images, videos, language—in order to automatically become familiar with us and our environment so that products and proposed products can be tailored to our needs. In the next few years, the stragglers in this race could find themselves left in the dust.
Smartphones or displays are becoming (more) obsolete
The Pixel 2 event also revealed something else. No, it's not just that you can accuse Google of lacking in both ideas and showmanship. The main point that no one was willing to say out loud that is that our smartphone displays are slowly becoming less and less of an input medium.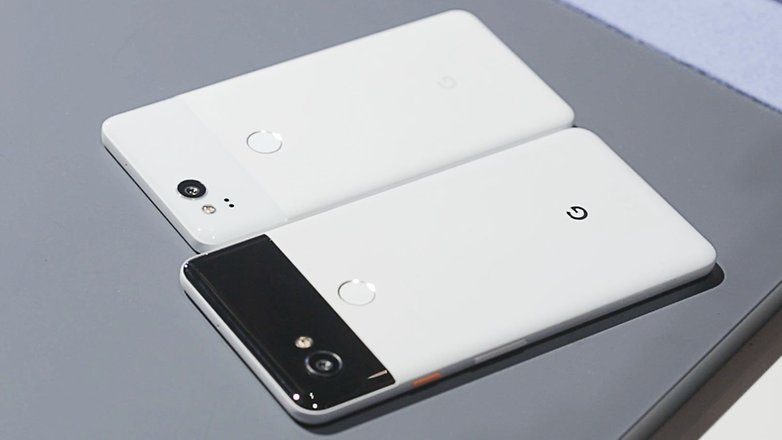 The big-name drivers of artificial intelligence for the mass market—mainly Google, Apple, Amazon and Microsoft—are seducing us with Siri, Cortana, Alexa, etc. We purchase the eyes (e.g. Google Clips) and ears (Alexa, Google Home or Home Pod) of the machines and help train them. Interpersonal communication may increasingly take place via these very same methods in the future, including telephony, chats and video conferences. The smartphone—or rather the display—is increasingly taking a backseat, precisely because all products in the future will be "always online" with practically no effort thanks to eSIMs.

Perhaps smartphones have not become completely irrelevant, but their best days seem to be past them. The fight for new product categories—mainly our data—is in full swing.
Isn't it ironic that the Pixel 2 was the second-most expensive product (next to the Pixelbook - a premium Chromebook) of the new line-up? Not really. The advantage of smartphones is already clear to customers and phones remain an essential part of the "mobile first" paradigm and thus, a crucial component of the manufacturer's hardware range. However, the smartphone will no longer be the focus of further developments.
"Mobile first" was easy to understand for us consumers, but what does "AI first" mean for us?
Artificial intelligence requires data feeds for greater intelligence, and Google has stressed how complex this process is at its event. Only a few thousand developers worldwide are theoretically even able to create neural networks to begin with.
Thus, the whole process and therefore the potential consequences are not clear to us consumers, which is also a reason why we here at AndroidPIT want to give this topic greater attention, as we already described a few months ago. Tech companies themselves are funding research into the ethical ramifications of AI technology, but of course, they will always have an eye on their profits, and the advantage they could gain over competitors.
Many people may not even knowingly observe the transition from our traditional smartphones to other input methods, which is why it's so important to start an open discussion about it.
Do you agree that the era of the smartphone is about to end? What do you think about Google's new "AI first" strategy?