AndroidPIT Interview With Julie Uhrman, CEO Of Ouya (Part 1)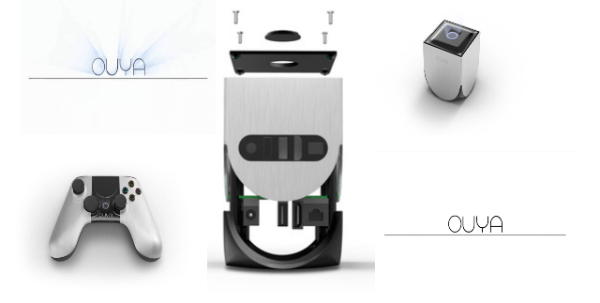 The Android powered Ouya game console has certainly made a lot of noise lately in the Android world, and with a record breaking amount of funding on Kickstarter, the project continues to grab the attention of consumers, developers, and gamers alike. There are lots of questions surrounding the console, and we recently had a chance to interview Ouya CEO Julie Uhrman, who shared lots of exciting details and answered questions on hardware, developer reception, the controller, the hardware, availability, and more. Let's give Julie a warm AndroidPIT welcome!
If you haven't heard about the Ouya console, you can check out our articles about the device here, here, and here. As Julie was nice enough to answer so many of our questions, we have split the interview into 2 parts. Part 1 will deal with general questions about the Ouya console, reception from developers, the target market, and more. Part 2 will deal more with specs/hardware, game compatiblity, rooting, and availability.
Let's get started!
AndroidPIT- Welcome to AndroidPIT, and thanks for taking the time for this interview! For those who might not be familiar with your background, could you tell us a bit about your company and the work you did at IGN?
Julie- Thanks for having me. I started in games about ten years ago and I've also worked for other mobile and tech companies. Most recently, I was at IGN where I began as VP of Business Development, and most recently served as the VP and General Manager of Digital Distribution. Now, of course, I'm the founder of OUYA and as CEO I'm focused on getting our first console to market.
AndroidPIT- So Julie, what exactly is Ouya, and what inspired you and your team to come up with such an interesting concept?
Julie- I grew up playing games on TV, and I still believe that the living room is the best place to play a game: watching the action unfold on a big screen with HD graphics and surround sound. It can't be beat. That said, I think I felt like–and I don't think I was alone in this—that the the game industry has experienced a "brain drain in recent years. Some of the most creative minds in game making have abandoned console development for the comparative ease of developing for mobile platforms. I wanted to lure them back to the television with a console that was more developer friendly. That was the first germ of the idea.
When I saw a device built on Android, it occurred to me that perhaps I could base a console on Android. As the idea started to develop I began sharing it with friends and family, and people in the games industry and people seemed to like it. Their encouragement propelled me to really focus on building it out.
AndroidPIT- Is Ouya a console that's being developed to compete with Nintendo, Xbox, and Playstation consoles, or are you hoping to go in a completely different direction with this console?
Julie- We're taking a different approach. Playstation, Nintendo and Xbox are closed systems. Our basic mantra is that the OUYA will be open. This means that all developers—whether creative indies or AAA powerhouses can enter in at the same level.

Fundamentally we disagree with those who say that consoles are dead. But we firmly believe that it's time to challenge the thinking that has driven the console business for the last 20 plus years.
AndroidPIT- I've noticed that it's very important for the Ouya team to let the public know that hacking and rooting the console is encouraged. Do you feel that this is a unique selling point of Ouya?
Julie- Again this goes back to our belief that OUYA should be open. We want to invite the most creative people to play around with it, and surprise us with what they come up with. We know that we've got good ideas, but we don't doubt that there are those out there with even better ideas. We say, "Have at it!"" We want people's experiences with OUYA to be fun and unique. OUYA is whatever you want it to be, and we don't want to get in the way of that.
AndroidPIT- Ouya is being very much praised in the media (we really believe in what you're doing), but is also running into its share of skeptics. Many feel that creating a way for all games on the console to work with a controller will prove difficult (for both developers and the console), while others feel that not enough developers will be interested enough in optimizing titles for Ouya. What would you say to the nay-sayers who make such arguments?
Julie- Thanks for your support! Listen, there will always be skeptics. We're not concerned with them. We're focused on staying in touch with our base of supporters – people like you guys who believe in what we can do. We're doing this for you. With each new update, we're reaching new supporters too. Maybe some people need a little more convincing.
AndroidPIT- Has the reception from developers been relatively positive, or have you ran into a lot of "how do you plan on doing X" type of questions?
Julie- Interestingly, the developers get what we are doing from the outset. The tech is pretty standard, and many have developed for Android before. What they see in OUYA is a new distribution path that will deliver their great games to even more players and a path that takes them back to the living room. The developer support has been overwhelming—we've had tons of request and we're trying to get back to each and everyone of them. We even had developers on board before we unveiled on Kickstarter. Support for OUYA has only increased from there!
Stay Tuned for part 2 of our interview with Ouya CEO Julie Uhrman, where she gets into more detail about games for Ouya, compatibility, the consoles hardware, availablity, and more!