Oppo N1: The CyanogenMod phone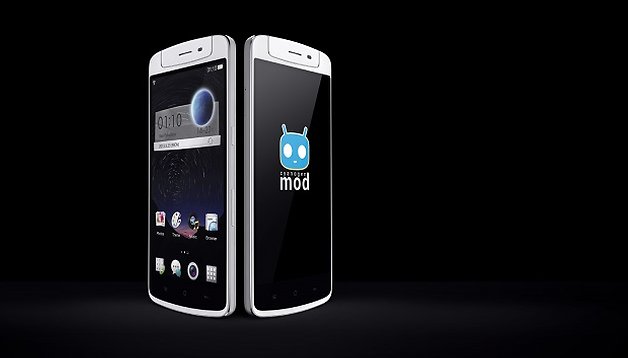 Oppo is another Chinese brand that has been rising to prominence lately. While you might not find phones such as the Oppo Find 5 at your local carrier, they are starting to make waves and attempting to push into the Western market, along with other Chinese manufacturers such as Huawei. Today, Oppo has announced a brand new phone, the Oppo N1, which will feature a rotatable camera and rear touch panel. In addition, Oppo will also be the first hardware partner for Cyanogen Incorporated. NEXTPITTV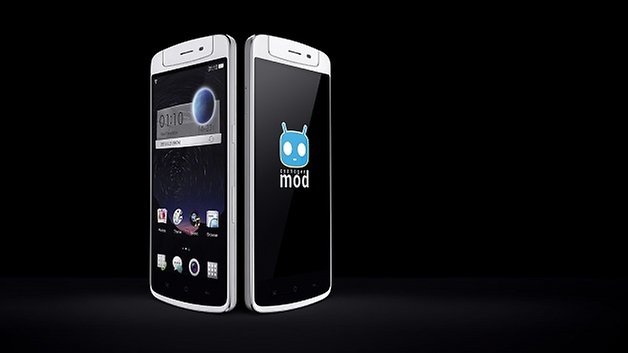 Over the weekend, there was speculation as to what was going to be presented by Oppo and CyanogenMod after a teaser video from Steve Kondik appeared hinting at ''something big.'' And really, this is something big for the developer based CyanogenMod. The Oppo N1 will, at least in a limited edition, come pre-installed with CyanogenMod. The international version of the Oppo N1 will still come installed with the manufacturer's Color firmware, but CyanogenMod will still be easily installed according to Oppo.
Camera and touch panel "innovation"
One of the unique features of the N1 includes a touch panel on the back of the device as well as a rotating camera. With the touch panel on the back, various gesture controls will be available so that you can control the device and along with the LG G2, it seems to be trying to pave the way for more controls accessible on the rear portion of the device. As well, the rotatable camera will be used both as a front-facing and rear-facing camera and allows for the use of a 13 megapixel camera for both.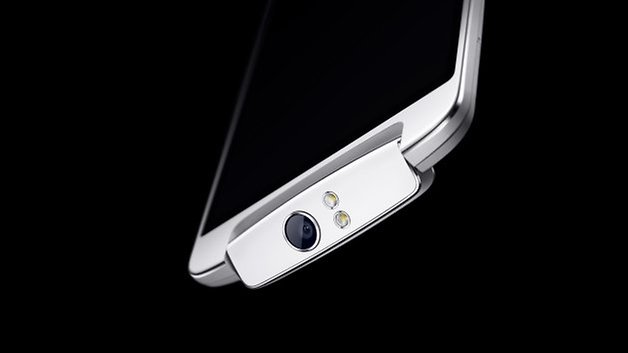 While Oppo has signified that this is the first time a rotating camera is available on a mobile device (ahem, I beg to differ), they may have a point when it comes to smartphones. However, some of the bigger issues I might see arising from something like this would be how fragile the camera piece is and how it would fit into a protective case. I can already imagine reports online of people breaking off the camera and venting their frustration.
Otherwise, the N1 also comes with a remote control that can be connected via Bluetooth which will work up to almost 50 meters away, for all those times you wanted to be able to control your smartphone from across the yard.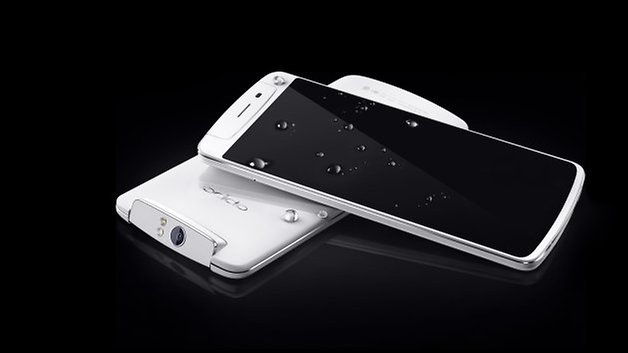 Technical Data
| | Oppo N1 |
| --- | --- |
| Processor | 1.7 GHz Qualcomm Snapdragon 600 (Quad-Core), Adreno 320GPU |
| Display | 5.9-inches, Full HD IPS-Display (1920 x 1080 Pixel), 377 ppi |
| Camera | 13 MP, can be rotated 206 degrees |
| Internal Storage | 16/32 GB |
| Memory | 2 GB RAM |
| Operating System | Oppo Color (Based around Android 4.2) and CyanogenMod |
| Battery | 3610 mAh |
| Dimensions | 170.7 x 82.6 x 9 mm |
| Weight | 213 g |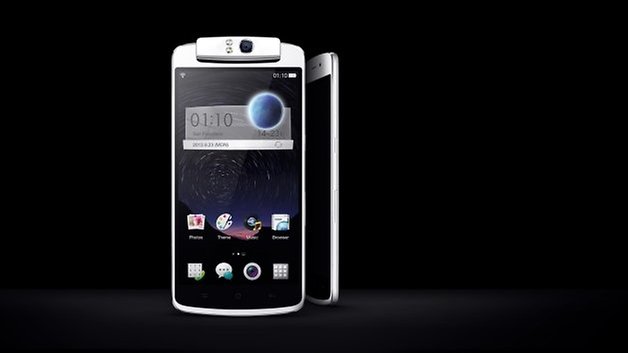 As to information regarding when the Oppo N1 will be available, where it will be available, and at what price, mum is still the world. As with most Chinese products, I wouldn't hold my breathe just yet in hopes that they'll be jumping across the ocean and making an appearance on North American shores anytime soon….but who knows?