One year without iOS: easier than you think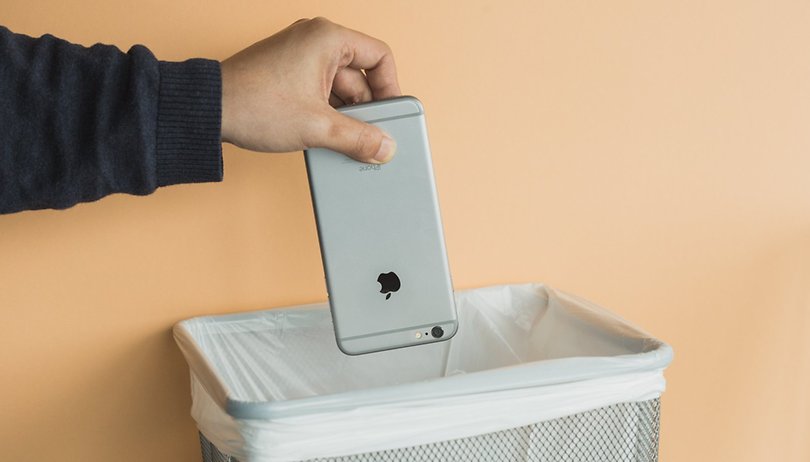 Almost exactly one year ago I put my loyal iPhone 6 Plus aside and switched to an Android smartphone. My reasoning wasn't revolutionary, as the battery life on my Apple device was rapidly decreasing and the iPhone X was still months away. So I had the choice to buy a used iOS device to bridge the time or to completely switch to an Android device. I decided on the latter at the time and that wasn't a bad decision.
I stuck with my last iPhone for three years, which is longer than I thought I would. Previously, I would purchase a new Apple smartphone every 24 months. In 2008 I got an iPhone 3G, an iPhone 4 in 2010, an iPhone 5 in 2012 and finally the 6 Plus in 2014. With each new generation, the devices I discarded went into the hands of relatives or close friends, while I joyfully embarked on a new voyage.
The operating system continued to evolve rapidly back in those days and people were willing to spend their money on apps, music and later on movies and series in the iOS ecosystem. This of course also included peripheral accessories: cable headphones, power adapters and the two generations of charging and connection cables.
Don't get me wrong, I deliberately stayed in the iOS cage and enjoyed that everything became more and more intertwined over time. The easy handling of different working tools that were important to me was impressive.
iCloud, my Mac, iPad and iPhone were always on the same level. Moving from one iPhone to the next was easy, and when the latest Fantastic Four film was first available on iTunes, I could watch it on iPhone, iPad, Mac, or Apple TV. My fondness for iPhones wasn't actually linked to the iPhone, but to the excellent design Apple offered that was seamless across platforms as well as its simplicity.
Going cold turkey
Even before I decided last year to make a cold withdrawal from iOS so I could experience other platforms, including a Windows Phone and the various interpretations of Google's Android OS. I even tried out smartphones and brands with operating systems that have been extinct for years, as I worked testing them again and again. But none of these systems fascinated me for as long as the Apple system did.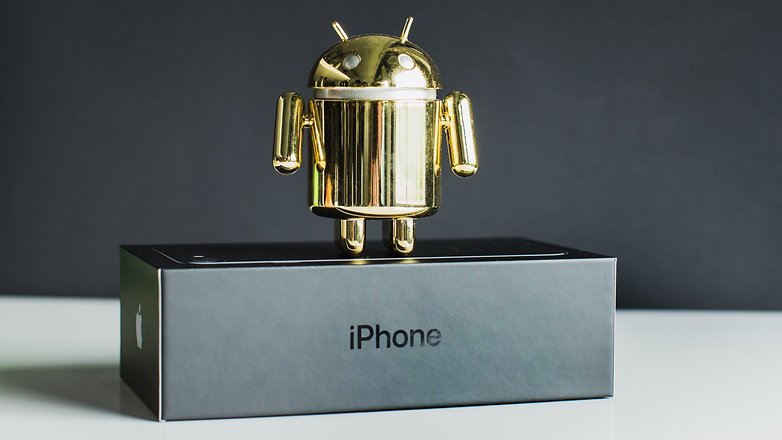 So it was foreseeable that my weeks were littered with curses and envious looks to friends, family and colleagues who spent their everyday life with an iPhone. I longed for my dear iPhone, which had always accompanied me everywhere. That made me feel like I was in rehab.
Then it clicked
There are certainly problems moving from iOS to Android. I could still easily use WhatsApp, but the chats were lost. Access to iCloud, content and apps I had purchased was initially difficult or impossible. But hey, that didn't turn out so bad, because in retrospect it was kind of a digital clean up. Many apps were just lying around unused on the iOS home screen, the pictures I took on my iPhone 4 looked good at the time, but knowing what I know now about smartphone cameras, those pictures weren't spectacular.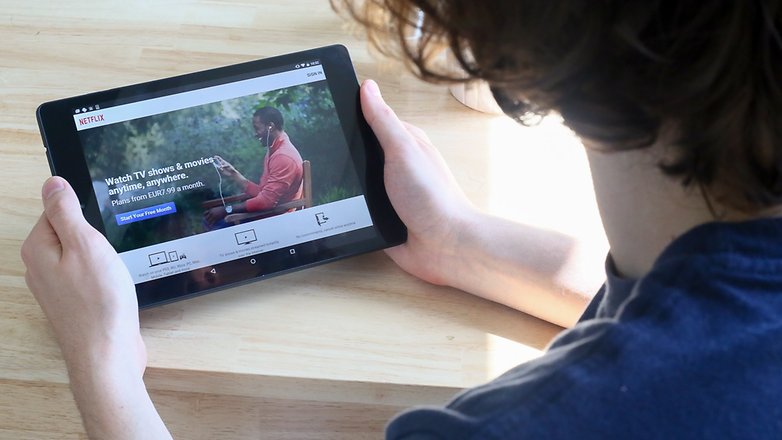 Compared to the early years of iOS and Android, music, movies and TV series are now more independent of the operating systems. Thanks to Spotify, Netflix and Amazon and the option of using the content that I purchase via platforms from any device has made switching from iOS to Android and vice versa has become much easier. Even scores in PUBG Mobile, Candy Crush and other games survived the transition from one mobile operating system to another. There's also the option to connect them to your Facebook account.
It's clear that you shouldn't be afraid of storing your data digitally with different providers. But if you use these kinds of services, you can easily switch from iOS to Android, and that of course applies if you switch from Android to iOS. The nice thing is that everyone can decide for themselves which platform they prefer. For my part, I'll stay a little longer on my Android island, but the bridge to iOS isn't so intimidating anymore.
Have you made the switch from iOS to Android? Is there anything you miss from Apple's system?
---
This article is an opinion and is based solely on the experiences and opinions of the author.