World's first 64-bit ARM processor for Android, Nexus 8 will be powerful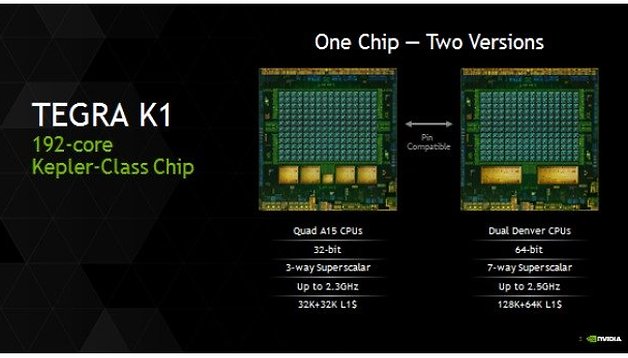 Nvidia has announced that it will be unveiling a new 64-bit version of their Tegra K1, titled the K1 Denver, at the tech conference HOT CHIPS. With this new CPU reported to be powering the new Nexus 8 (aka Nexus 9), we're very excited, and you should be too. Here's why.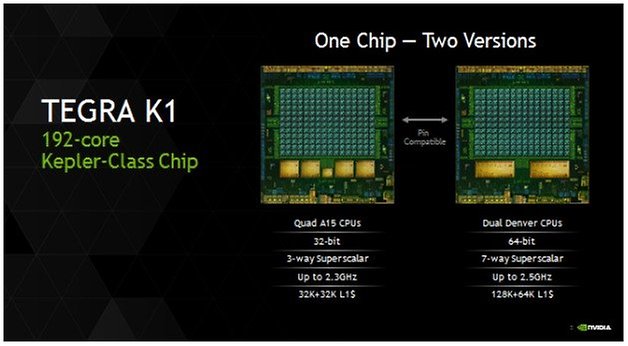 The Denver CPU is a 64-bit ARM v8-compatible processor with "exceptional performance and efficiency", says Nvidia. It's the first 64-bit CPU for Android, with the highest single-core CPU throughput, offering industry-leading 64-bit performance in single and multi-threaded applications, as well as for multitasking.
The Kepler-Class chip, as Nvidia puts it, has "7-way superscalar microarchitecture (up to 7 concurrent micro-ops can be executed per clock), and includes a 128KB 4-way L1 instruction cache, a 64KB 4-way L1 data cache, and a 2MB 16-way L2 cache, which services both cores."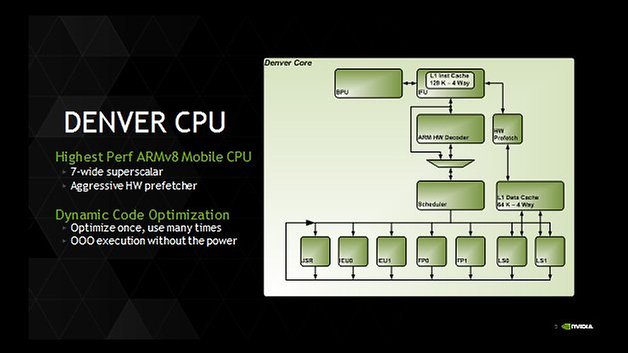 What does this all mean? Basically it means that mobile devices using the Denver 64-bit Tegra K1 chip can offer PC-level performance in apps and web-browsing, with extended battery life to boot. It will also further support content creation and, of course, offer new possibilities for mobile gaming. A few days ago @upleaks tweeted that the Google Nexus 8 (Nexus 9) will feature a 64-bit Tegra processor and we suspect this will be the Tegra K1 Denver.
This is extremely good news for the Nexus 8 as it will take early advantage of this leap in performance, potentially making it one of the most attractive tablets on the market. Nvidia has confirmed it is already working on Android L for the Tegra K1 Denver, meaning the likelihood of this chip appearing in the next Nexus model running the next version of Android, which will be the first to support 64-bit computing, is as close to confirmed as it is possible to get. If you want to know more, here is our article on all of the Nexus 8 (Nexus 9) news, specs and rumors.
Do you think the inclusion of this chip will make the Nexus 8 a must-have device?