Nokia Lumia 1020 Released: a Contender for the Galaxy S4 & iPhone 5?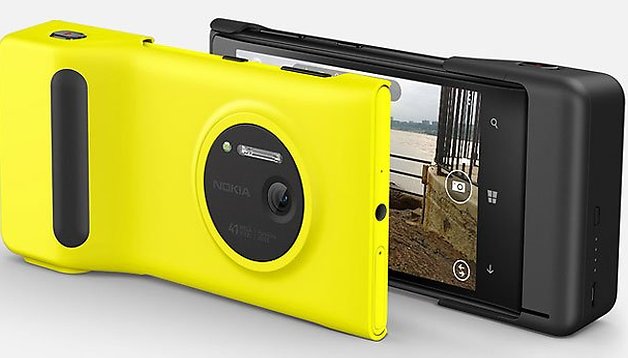 Today, Nokia is presenting the Lumia 1020 in New York, the company's new camera smartphone which is a definite step up from the Nokia PureView 808, thanks most importantly to the ultra-potent camera technology, which sets it apart from worldwide competitors. But what makes the Lumia 1020 so great and how it beats out the iPhone 5 is something I'll answer further on.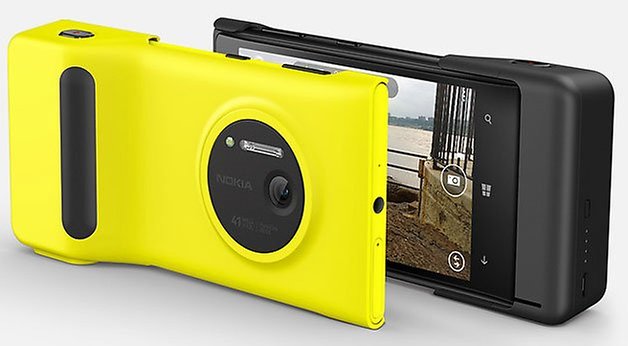 The Lumia 1020 is definitely above and beyond in many categories: its 41 megapixel camera leaves every other smartphone camera in the dust, and even the Galaxy S4 Zoom seems old and chunky in comparison. In fact, the Lumia 1020 isn't just an excellent camera, it also boasts technical specifications which define it as a true competitor and challenger for other top smartphones from Apple, Sony and co.
41 Megapixel sensor and PureView: an unbeatable team
The camera is definitely the center of attention when in comes to this phone, which is built on the Symbian Phone PureView 808 presented by Nokia back in 2012 during the MWC in Barcelona. For the first time ever, the manufacturer is presenting the PureView technology together with the Windows Phone operating system. At 1:1.2 inches, the picture sensor is three times the size of the ones found on other smartphones and can create pictures with a resolution of 41 MP, which are then saved in either ''Full Resolution'' or ''PureView'' mode.
The HD pictures in PureView are compressed into a resolution ranging from 3.5 to 8 megapixels, in which multiple pixels are clumped together. Nokia calls this process the ''Pixel Over Sampling Technology''. The advantage: individual pixels will hold much more information than the ones within photos taken by other smartphones. This makes for sharper and more detailed pictures. What's more, thanks to the high resolution, you'll able to have a practically loss-free digital zoom. This has enabled Nokia to side step the problems faced by many other smartphone cameras.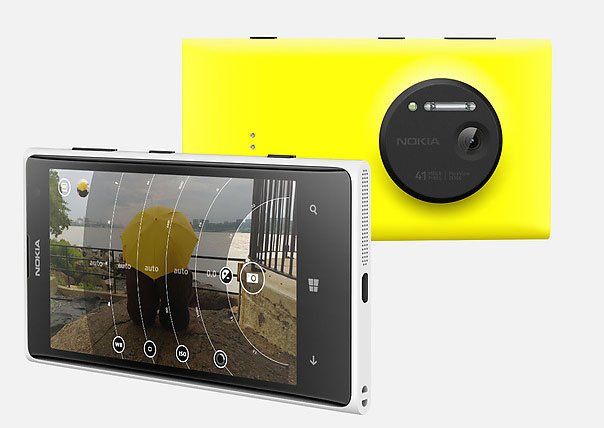 The underlying value: display, processor, and performance
Aside from its bodacious camera, the Lumia 1020 has no reason to hide. Its technical composition is at the height of the times with a 1.5 GHz chip from Qualcomm and 2 GB RAM: this puts the Lumia 1020 somewhere between the Galaxy S4 and the iPhone 5. Even the display has a resolution and a diagonal quite similar to the iPhone 5, though it packs an AMOLED panel like Samsung as opposed to the LCD on Apple's device. Here it's advantaged by a high touchscreen sensitivity, meaning that you can operate it when wearing gloves.
The internal storage packs a considerable 32 GB, however I can imagine that this will quickly fill up when going on a safari and saving your pictures in ''Full Resolution'' mode. When it comes to battery, its 2,000 mAh lands the Nokia Lumia 1020 in mid-field.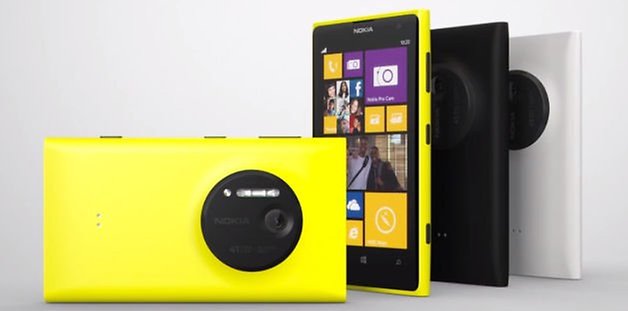 Dimensions and Weight
Weighing in at 5.5 oz (158 grams), the Lumia 1020 is slightly heavier than most other smartphones of this size. That being said, the device isn't a lot bigger or wider than other high-end smartphones, despite its swanky camera. It's just a thin thing when it comes to dimensions: barely thicker than 0.39 inches, it's not much bigger than other competing smartphones. Its width and height land the Nokia Lumia 1020 in middle range.
Comparing it to the best in class
The Lumia 1020 is now leading the pack in the Windows Phone domain, but can it stand the heat up against other top-class smartphones? Our table shows how small the difference really is between these high-end phones from Android, iOS and Windows Phone. The only real thing that jumps out is in fact the 1020's camera.
Availability and Price
According to the press release during the Nokia event in New York, you can expect to purchase this new camera-smartphone from AT&T starting on July 26th at a pirce of 299.99 US dollars on a two year contract. The new device will then roll out in Europe and China this quarter. Nokia is also planning on sending a special model packing Telefonica to certain countries in Europe and Latin America. Yes, different colors will indeed be available: yellow, white and black.
| | Lumia 1020 | Galaxy S4 | iPhone 5 |
| --- | --- | --- | --- |
| System | Windows Phone 8 | Android 4.2.2 | iOS 6 |
| Processor | Qualcomm Snapdragon, Dual-Core, 1.5 GHz | Qualcomm Snapdragon,Quad-Core, 1.9 GHz | Apple A6, Dual-Core, 1.2 GHz |
| Display | AMOLED, 4.5 inch, 1,280 x 768 Pixel, 332 ppi | AMOLED, 5 inch, 1,920 x 1.080 Pixel, 441 ppi | IPS-LCD, 4 inch, 1,136 x 640 Pixel, 326 ppi |
| Memory | 2 GB | 2 GB | 1 GB |
| Internal Storage | 32 GB | 16/32/64 GB + microSD | 16/32/64 GB |
| Camera | 41 MP, Xenon-Blitz, 1.2 MP, wid-angle (Front) | 13 MP, LED-Blitz, 2 MP (Front) | 8 MP, LED-Blitz, 1.2 MP (Front) |
| Connectivity | WLAN, HSPA+, LTE, Bluetooth 3.0, NFC | WLAN, HSPA+, LTE, Bluetooth 4.0, NFC | WLAN, HSPA+, LTE, Bluetooth 4.0 |
| Dimensions | 130,4 x 71,4 x 10,4 mm | 136,6 x 69,8 x 7,9 mm | 123,8 x 58,6 x 7,6 mm |
| Weight | 158 g | 130 g | 112 g |
| Battery | 2,000 mAh | 2,600 mAh | 1,440 mAh |
| Price | 299.99 US Dollars | 614 US Dollars | 700 US Dollars |
Bottom Line
The Lumia 1020 is really an innovative and exciting device where Nokia has brought all the bells and whistles. This is by no means a niche product like the Galaxy S4 Zoom, but something to please the masses. Its technical data and dimensions make it a pocket-worthy smartphone for everyday use and its powerful camera is a good replacement for traditional point-and-shoot photo-snappers. This device will definitely give the Galaxy S4 and the iPhone 5 a run for their money.
What do you think of this new camera-smartphone? Are you a trigger-happy person who cannot wait to try it out or are you siding with the TechCrunch team who is dissing the thing big time?