Doro's New PhoneEasy 740 Android Phone: Simple Is Better?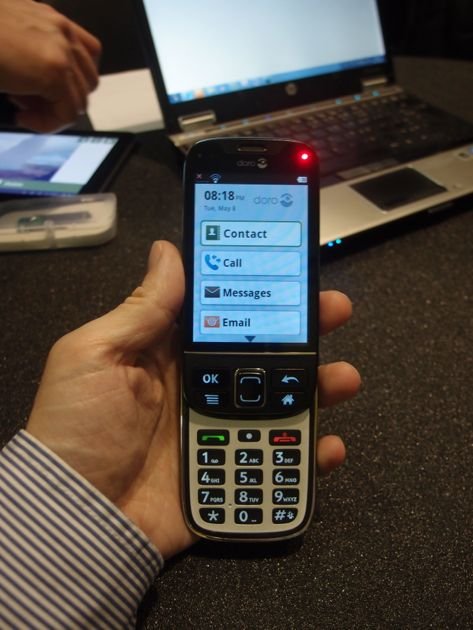 Yes, you are seeing that picture right, and no, it's not a joke. The phone in the picture above IS indeed a new Android phone that was RECENTLY manufactured. The phone maker Doro has been selling "simple" phones for years in America via Consumer Cellular, but this new entry takes simple to an entirely new level. While this phone looks like something that came out 7 years ago, it's actually boasting some pretty decent specs. As simple as the UI on the device appears, what you are actually seeing is a skinned version of Android 2.3 Gingerbread. I am sooooo tempted to actually buy this thing just to see if I could root the hell out of it....
The phone is called the PhoneEasy 740, and is targeted at seniors due to it's extremely simply and cleverly design user interface. The sliding device has a 320 x 480 touch screen, 3G, WiFi, a microsd memory slot, Bluetooth 4.0, and a 5MP camera. It also includes additional applications, such as one that allows you to use the camera as a magnifiying glass. The speakers on the device are unusually loud, making it perfect for elderly users with hearing problems, and even comes equipped with a panic button on the back.
The phone even has its own Doro Ap Store called "Selection", which will initally launch with 15 apps. Those apps will include banking, news, and transportation applications. The store will also feature a way to get standard Google Play apps on the phone as well.
Doro has also created a tablet interface that is also painfully easy to use. PC Mag was able to watch it running on a Samsung Galaxy Tab, and it featured big and very clear icons that make the device even more tailored for seniors.
While the phone may not be much to look at, I applaud Doro for targeting a consumer group that many forget about: Seniors. This is yet another way to get Android into the hands of another age group, and Doro has certainly done a great job with their new device and interface. The device is set to launch very soon on US carriers.
Here are a few more pics of the device in action, and of the tablet interface: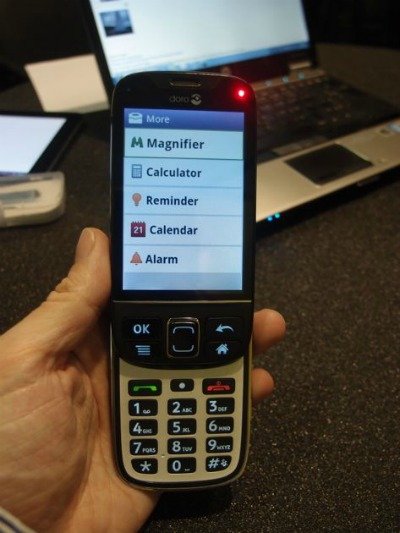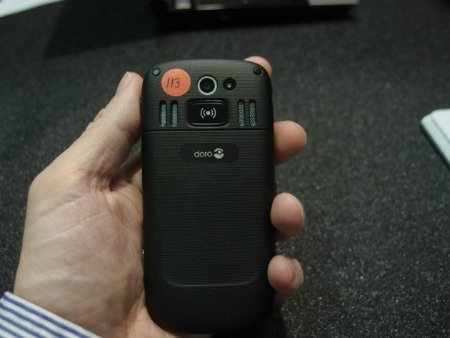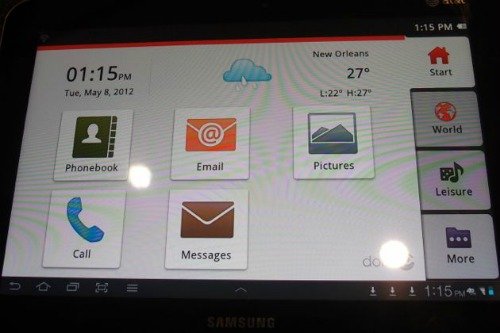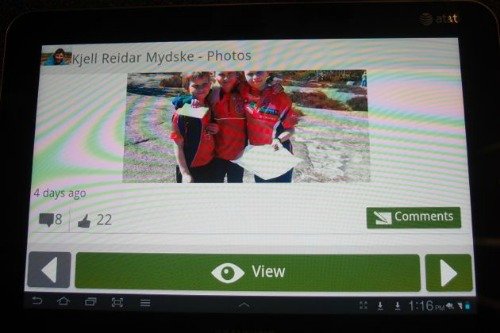 What do you guys think? Could this device and concept be a hit with seniors if effectively marketed?
Picture credits: PCMag