My Night at Samsung Unpacked and the Google Glass Surprise!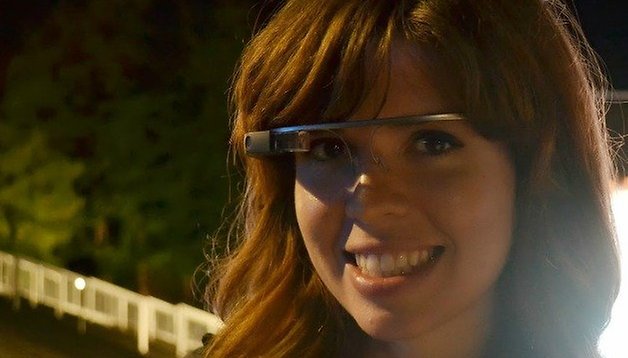 As an Editor for AndroidPIT, there aren't always that many chances to go to big events, so when there are, we are there with bells on. I excitedly attended the Samsung Unpacked Episode 2 at the Tempodrom in Berlin with my colleague Camila Rinaldi, the Brazilian Country Manager for the AndroidPIT.com.br site and we saw the Korean company pull out all the stops: 64 GB microSD cards as goodie bags, live footage from New York's Time Square with thousands of screaming Note 3 fans, Icona Pop, food, beverages and more (beverages). The mass of Media, Samsung and Partner people pushed past each other in the hopes of good seats...but the highlight was yet to come: an impromptu encounter with Google Glass!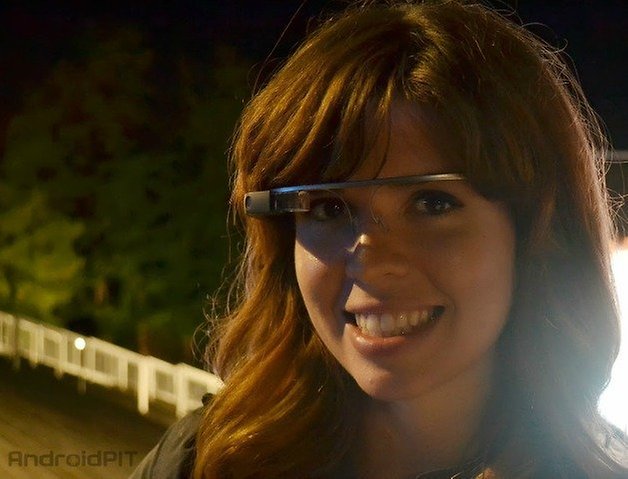 The Samsung Unpacked Episode 2 presentation
The presentation started with an orchestra (not the Vienna Boys Choir, thankfully). It was enthralling and the speakers from Samsung were in fact not as annoying and over the top as I would have expected. A mix of nationalities crossed the stage and the entire thing was MC'ed by a very lively Brit. It was definitely a spectacle to say the least and Camila and I frantically tried to get our Wi-Fi to work, while snapping pics and taking notes. Thankfully we already knew most of what would be announced about the Note 3 and Gear. The best was yet to come, however, in the testing room across from the Tempodrom.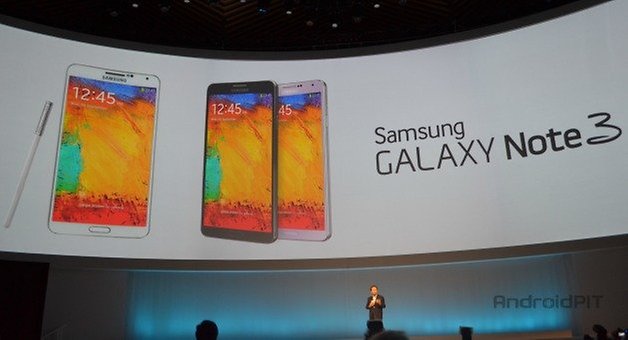 A Zoo of media in the device hall: Galaxy Note 3, Galaxy Gear and Galaxy Note 10.1
Trying to get a device to test wasn't particularly difficult since the room was filled to the brim with devices: the Galaxy Note 3, the Galaxy Gear and the Galaxy Note 10.1 2014 Edition, all in different colors. The difficult thing was trying to take pictures without a stranger's head or a hand in the shot. We managed to take some quick and dirty vids of these sexy new devices and fell particularly in love with the Note 10.1.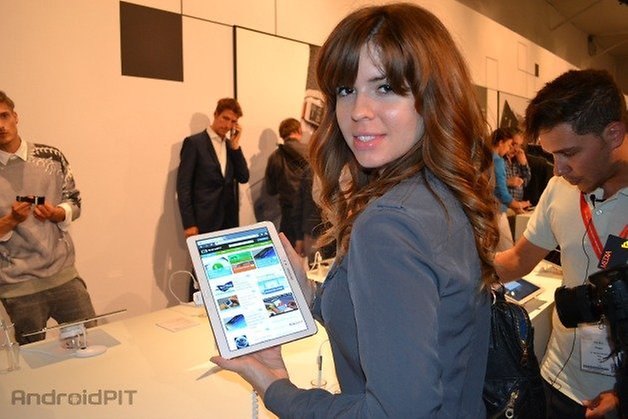 The Galaxy Gear was cool too: we took pictures of each other which was then displayed onto the Note 3, made calls, checked out the many Gear apps like Runtastic, Calculator, Contacts and more. Though many out there are harshly critiquing the Gear, I actually thought it didn't look too bad, though I wouldn't go as far as saying it will revolutionize fashion, as the MC put it. That being said, I think the smartwatches still have a long way to go to really be able to fit into our lives.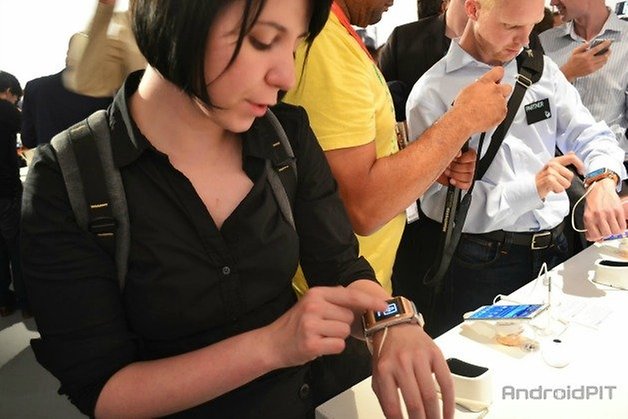 The star of MY evening: getting to try on Glass
A key highlight came as if by magic right after trying out the devices: we were lucky enough to catch a glimpse of a man wearing Google Glass. In a moment of geeky giddiness, we walked over and asked if we could take a picture. Guillaume Campion, developer and Head of Production for Advanced Mobile Applications (AMA) didn't just let us take a picture, he was kind enough to let us try them on. Google Glass turned out not to be as intrusive as I would have previously imagined. By looking up, I could peer into the display which was also adjustable to attain the right angle for viewing. With the words ''Ok Glass'' Guillaume activated the device and showed me some apps as well as the picture gallery which was perfectly clear, though quite miniscule. Nonetheless, it was almost even a natural experience and was operated smoothly through voice commands. ''OK, Google, take a picture'' promptly triggered the shutter. On the right side, there was the touch surface which is used to browse through galleries and select content. Unfortunately, we didn't have that much time to spend with Glass but it was quite exciting to get to try this innovative piece of technology out, even if just for a few minutes. That being said, I do have a few beefs with Glass, which I won't get into, but the main one is that it looks really dorky, so I am hoping that more stylish versions will come out with the next batch.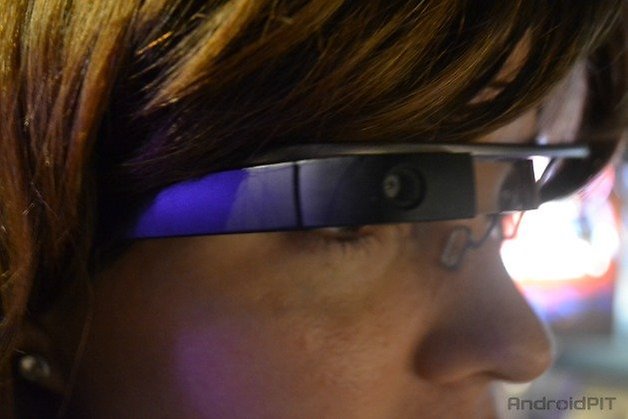 Just a little anecdote: AMA is a company which creates interactive entertainment software for mobile phones and are one of the first European companies to have a native game app called Escape on the consumer version of Google Glass. Another Android game developed by AMA, called Hills of Glory 3D, can be installed from the Play Store.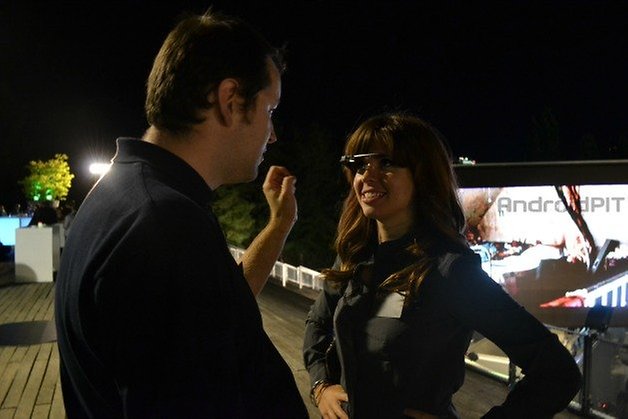 Attending Samsung Events has its perks
Obviously there was food and drinks galore at the Unpacked 2 event after the presentation was done and then there was a small party that we attended by Samsung Germany. I would say that in total it wasn't a shabby evening. The glamerous Samsung girls, the men in suits, the little hors d'oeuvres and finally the Samsung party on the 16th floor of club Solar (not to mention the amazing Note 3) really made my knees quiver. The growing geek in me couldn't be more happy to have tried out the devices and Google Glass, which, I'm sorry to say, was almost the main hightlight of the evening.