MWC 2018: all the news from the Barcelona tech fair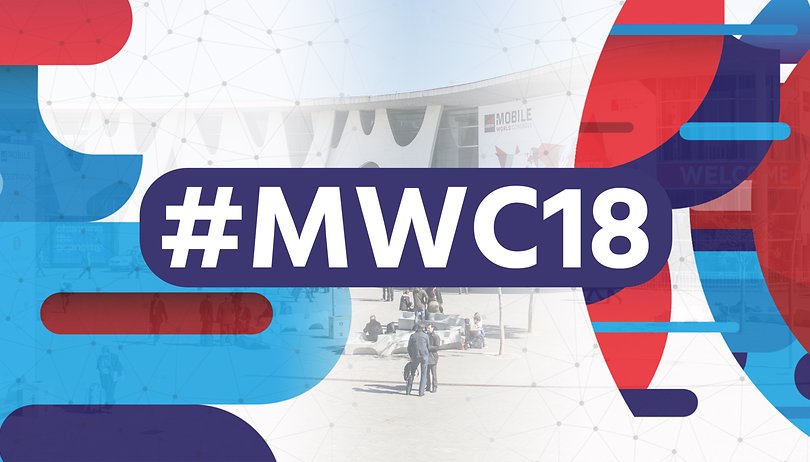 Mobile World Congress in Barcelona is an unmissable event if you're into smartphones, tablets, wearables, AI and other tech. 2018 sees the big (and small) players of the mobile market come to the Catalan capital to present new devices. If you want to catch up with everything that happened at the event, read on.
Jump to:
MWC 2018: when and where?
The Mobile World Congress, aka MWC is over and all the official news and announcements rolled in. The big players of the mobile communications world are gathered to publicly present their most important creations of the first half of the year. This year, as is tradition, it was held at the Fira Gran Via in Barcelona, and the doors of the fair were open to the public from February 26 to March 1. The press have access to the event a few days in advance so that the most important devices are unveiled before opening to the public.
Naturally, AndroidPIT's intrepid reporters were there to update you immediately on the most interesting tech revelations at the Catalan fair.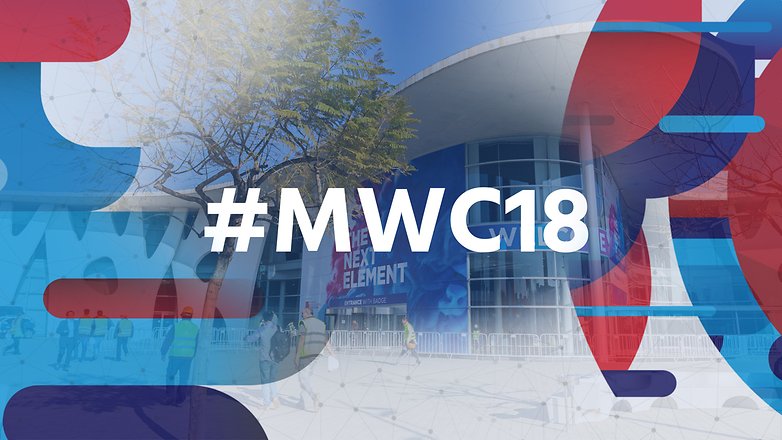 Samsung: the launch of the new Galaxy flagship
It's official: the successor of the Galaxy S8 has been unveiled at Samsung's Unpacked event. We got to know the Samsung Galaxy S9 and its larger partner the Galaxy S9+ to give you our initial thoughts and impressions.
The new Galaxy flagships boast a range of features, including a faster processor, improved DeX, 3D emoji and super slo-mo recording. And, you know, there's always Bixby, which is now able to nag you about your diet and advise you on your makeup style.
Hands on with the Samsung Galaxy S9, the new Android standard to beat:
Could the Galaxy S9 or S9+ be right for you? To find out, check out our comparisons of the pros and cons of each, as well as a comparison to the Galaxy S8, which will surely become more affordable.
Huawei: New laptop and tablets, but you''ll have to wait for the P20
There was no flagship in sight at the Huawei presentation, but the Chinese brand didn't arrive empty-handed.
First up is Huawei's new laptop, the MateBook X Pro, an attractive 13.9-inch notebook with incredibly thin bezels around the display—a 91 percent screen-to-body ratio, or so the company claims.
The MateBook X Pro packs eighth-generation Intel Core i5 or i7 processors, alongside a discreet Nvidia GeForce MX150 GPU. With a webcam built into the keyboard, and fingerprint scanner integrated into the power button, Huawei has built the new MateBook with an eye to making the most of available space, and the machine weighs in at just under 3 pounds.
Alongside the new laptop, Huawei is also launching the latest generation of MediaPad Android tablets, the 8-inch M5 and 10.8-inch M5 Pro. Both tablets are running Android Oreo, powered by variants of Hauwei's Kirin 960 processor. Huawei's new tablets come as a breath of fresh air in a field that hasn't seen much happen in a long time. You can read a more detailed account of our first impressions of the new MediaPads here.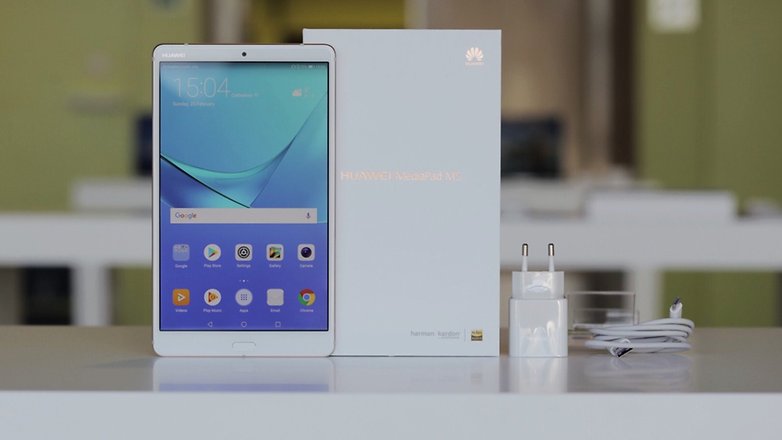 We now know for sure that Huawei will present the P20 at its own dedicated event in Paris in March, as it takes more time to refine the triple camera teased on its event invitations. Considering the latest rumors, we're anticipating that the P20 will be more exciting than the S9.
Sony Xperia XZ2 and XZ2 Compact: new modern designs
Sony brought its new Xperia devices to the table at MWC this year, and as we hoped, with a new, more contemporary design, and our first impressions were great: it is an improvement on the old version in terms of appearance and handling. Guessing from the XZ1 price last year, it will cost around $699.99. Click here to read our initial review of the Xperia XZ2.
Hands on with the Sony Xperia X2, the next stage of Xperia evolution:
As well as this, a Compact version will be available, which we were equally impressed with in our hands-on review. It will be available for around $736, and we'll keep you up to date once we know some definite details regarding the price and availability in the US. It's safe to say that this will be the best option if you're looking to buy a compact Android phone, though.
Sony had one more trick up its sleeve for us too. Wireless earbuds that will be arriving in May for $279. If you want to find out more about these, read more about the Sony Xperia Ear Duo here.
LG: AI and the LG V30S ThinQ
We anticipated that LG's newly developed AI technology will be the star of the show at MWC 2018, rather than the anticipated G7.
The LG V30S was announced, and reflects the brand's new strategy with AI in its camera, voice recognition and other areas. Good news: these features will also be made available to other V30 devices via updates. You can discover everything we found out in Barcelona, as well as a short interview with Ken Hong in our article here:
But that's not all. Even though we didn't see the G7 presented at MWC, an Isreali publication leaked a hands-on story with a mysterious new LG device. Taken from some kind of private showing during the Catalan fair, this enigmatic device could well be LG's next flagship, the G7 Neo, codename 'Judy'.
Google: moving in the right direction
With no big announcement at MWC this year, Google instead focuses on Assistant and implementing Android on more devices. Google is doing all of the right things by adding more language options, more AI, more updates; just to mention a few improvements the company is making. You can read more about Google's MWC appearance here:
Google prides itself on accessibility, and this is clearly evident with the development of Go edition Android Oreo for mid-range and budget devices, including a set of apps specifically designed to use less storage and memory, such as Youtube Go, Maps Go and Gboard Go. Now, Google promises to showcase the generation of Android Go phones this week.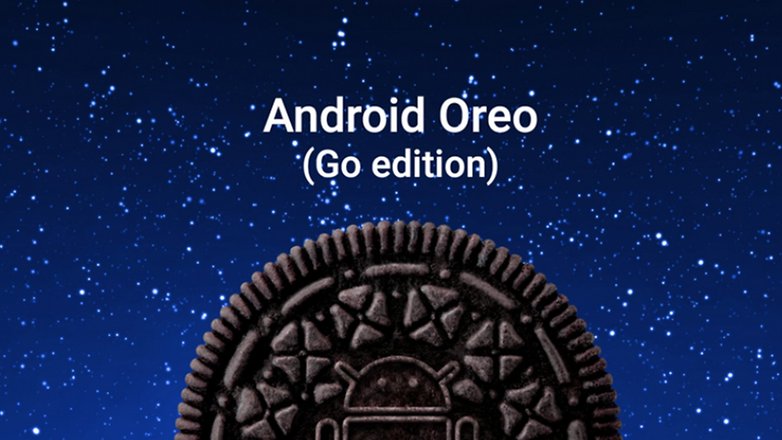 Teasing the presentation of the first Go edition devices, Hiroshi Lockheimer, Senior Vice President of Platforms and Ecosystems wrote an article with some details and reflections regarding Android Go and One devices.
"Last year we introduced Android Oreo (Go edition), an optimized version of Android Oreo tailored for smartphones with 1GB of RAM or less. With a smaller amount of storage and processing power, these phones are less expensive for manufacturers to produce and can be sold at affordable prices, in some cases less than $50...Starting next week, you'll see the first set of Android Oreo (Go edition) phones, and soon after they'll be available for you to purchase."
The first set of devices running the Go edition of Android Oreo, and some are apparently priced at less than $50. As well as this we are promised new handsets with faster access to OS updates for two years, the latest AI technology, regular security updates and more.
Nokia: 5 new smartphones, including a nice surprise for fans
HMD Global came to MWC with many arrows in their quiver. A whole range of smartphones was announced: the flagship Nokia 8 Sirocco, the Nokia 7 Plus, the new Nokia 6, the Nokia 1 and even a revised Nokia 8110, which is a treat for longtime devotees of the brand. Here's what our team present at the event thought about Nokia's new offerings.
Take a look at the refreshingly retro Nokia 8110 Reloaded in our hands-on video:
ZTE draws its new Blade V9
Chinese brand ZTE held an event just before the official opening of the Mobile World Congress to announce its new mid-range smartphone, the ZTE Blade V9. We've had the opportunity to try the smartphone in detail, and so far the new Blade gives a great first impression.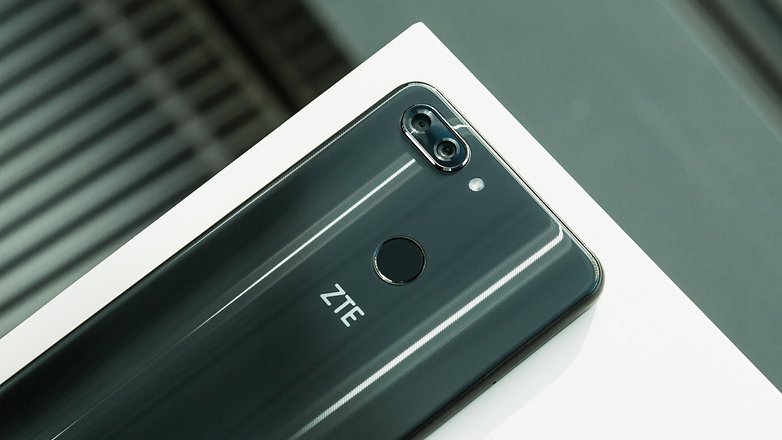 Check out all the details in our hands-on review of the ZTE Blade V9, an impressive device that could well become a strong contender in the mid-range.
Then there's the more exotic Axon M, a dual screen device that will delight multi-taskers as well as anyone looking to stand out from the crowd. However, this unusual and unwieldy device doesn't come cheap. We break down all the details in our hands on review of the ZTE Axon M.
Alcatel: affordable smartphones adopting fashions from the top-range
Alcatel kicked off MWC this year, showcasing five new phones: the Alcatel 5, Alcatel 3V, Alcatel 3X, Alcatel 3, and Alcatel 1X. The handsets showcase Alcatel's new design philosophy, dubbed "SIMGANIC".
Although all the devices are effectively in the budget price range—not a single one costs more than €230 (about $283), you can see design trends from the upper range trickle down, including slim bezels and dual cameras.
While none of the new Alcatel phones are mind-blowing, the Alcatel 5 does catch the eye for combining the now almost compulsory 18:9 display with a practically non-existent bottom bezel. With a 5.7-inch screen, octa-core MediaTek chipset and 13MP/5MP dual rear camera, it looks like Alcatel is putting some flair into its mid-range contender.
Explore a new dimension with the 3 new Alcatel smartphone ranges: all with innovative FullView 18:9 screen and competitive prices! #MWC18 #AlcatelMobile pic.twitter.com/GbHWDEIEbS

— Alcatel mobile (@Alcatelmobile) 24. Februar 2018
As for the 3V, 3X, 3 and 1X, these are destined to be appealing options in the mid-range and affordable markets, with a more standard, curved-edge design.
Most of new Alcatel phones feel a little out-of-date, running Android Nougat, except for the 1X which can run Android Go, or even Oreo, depending on the version. Alcatel also announced the 1T 7 (7 as in 7 inches) and larger 1T 10, two inexpensive tablets running Android Oreo.
In 2018, we're seeing more and more phones in the budget range adopt trendy characteristics that used to be exclusive to premium devices. With flagship prices soaring ever higher, is 2018 the year to start looking to the underdogs?
Asus: the new Zenfone 5/5Z
Not much time has passed since the arrival of the Asus Zenfone 4 line and the company is already unveiling its successors, the ZenFone 5 and 5Z. The latest offerings from the Taiwanese company are actually quite impressive devices, and we got a chance to try them out at MWC.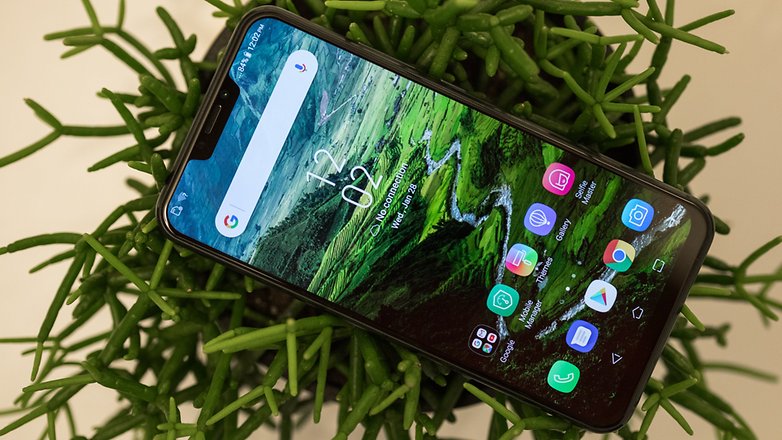 As much as we liked the new ZenFones, our enthusiasm was somewhat dampened by the news that they are scheduled for a Summer release. So what is currently the most affordable device with a Snapdragon 845 SoC may not be so attractive compared to the competition in a few months. But we'll have to wait and see how that plays out.
In your opinion, what was the most interesting smartphone or device from MWC? Tell us in the comments.