Here's what your Moto G4 Plus can expect with the Android 7.0 Nougat update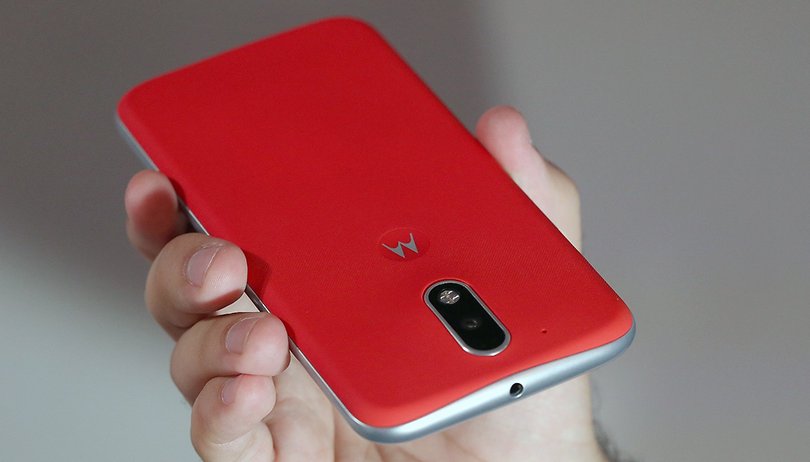 What can be expected from a device running Android 7.0 Nougat? Well, depending on the device's hardware, you can expect new system features, including support for the new virtual reality platform, Daydream. For those with a Moto G4 Plus, they'll encounter the majority of new Google-introduced features in addition to other improvements done by Lenovo. NEXTPITTV
Select a feature
New boot up animation
Android 7.0 Nougat will bring the Moto G4 Plus a new boot animation that's a little different than what it currently has. This animation was already disclosed on Motorola's official Twitter account in mid-September. With Nougat, the G4 plus boot up will look like this:
Tela de boot do Moto G4 Plus no Nougat pic.twitter.com/7IanRIGNzU

— Bruno Salutes (@bruurick) 23 de novembro de 2016
Data saver
Finally! Android 7.0 Nougat has a native data saving options that will help you save even more on your data plan. In the settings, under "Data usage", there's now a "Data Saver" option. Select it and then activate any apps you'd like to monitor. Finished! Your Moto G4 Plus will be all set up.
Multi-window mode
The multi-window feature already exists on the interfaces of other manufacturers, like LG and Samsung, but it officially arrived to stock Android with Nougat. Having this feature available on the system means we'll probably have a wider range of apps that are compatible in two windows. I'm talking about total compatibility and adapting the interface as well, not just reducing and cutting apps in each space.
This feature will make tablet users' lives much easier. Plus, it'll create a better multitasking experience on smartphones with larger displays. The Moto G4 Plus comes stock with this feature and, in order to use it, just click on the multitask button (square) and, when the windows appear, select "multi-window", which replaces multitasking in this display.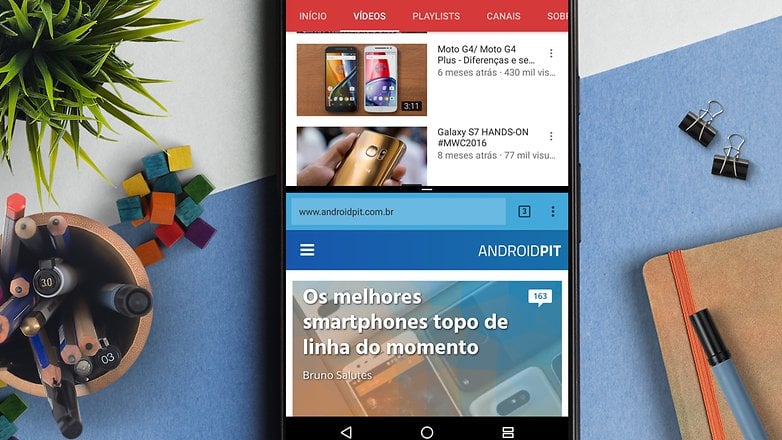 Shortcut to most recent app
This option allows you to alternate between the app you have open and whichever is open in multitasking. In other words, double click on the overview button and you'll jump between the current app and the previously-used one. It's a very simple feature but in practice, in practice it will reduce the amount of display taps.
New grouped notification system
We all know how much of a mess Android's notification system can be. Personally, I get more than 20 different notifications per day about new videos uploaded onto the different YouTube channels that I follow. What changed with the new notification system is that Moto G4 Plus users can now see them in sets, in other words, grouped together.
This is like what Gmail did: the main notification expands when you click on it to see the individual ones. The difference here is that there's a button that expands the notification, allowing the user to take specific actions on just a few of them. This means you can respond to an email directly from the notification area. You don't have to tap the main notification to launch the entire app in order to be able to reply to a message.
It's worth mentioning that the notification area is more organized and minimalist, taking advantage of your phone's display even more. The concept of Material Design cards is still kept but in this version, they're much cleaner.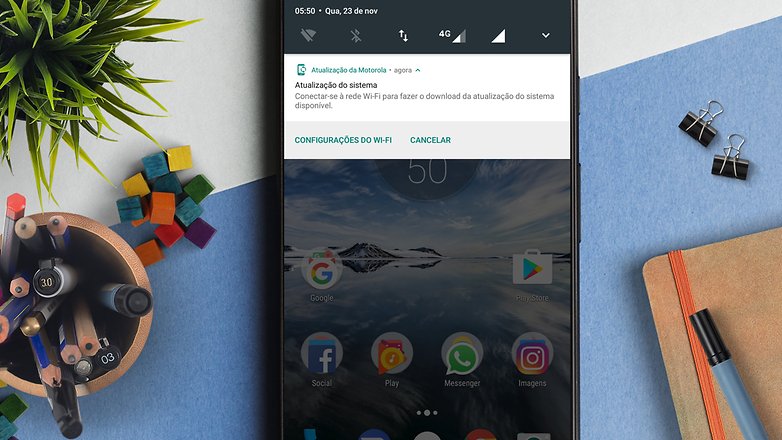 Setting up notifications
Another notification related improvement on Nougat is the ability to configure them separately. This means Moto G4 Plus users can block, silence or temporarily stop certain notifications from various apps. All you have to do is click on the notification in question, drag it to the right and click on the gear icon. That's it!
One-hand mode
One-handed mode has become more and more useful for many users, especially those who have devices with screens bigger than 5.5 inches. This feature is definitely great in creating less strain on your one operating hand.
Moto G4 Plus now comes with One-Handed mode on Android Nougat.
The new command is available under the Moto Actions menu, which is responsible for managing intelligent commands on Motorola's software. When activated, slide your finger from the outside to the center of the display to shrink the keyboard to about four inches. You can leave it in the center of the display,move it to the right (see photo above) or the left.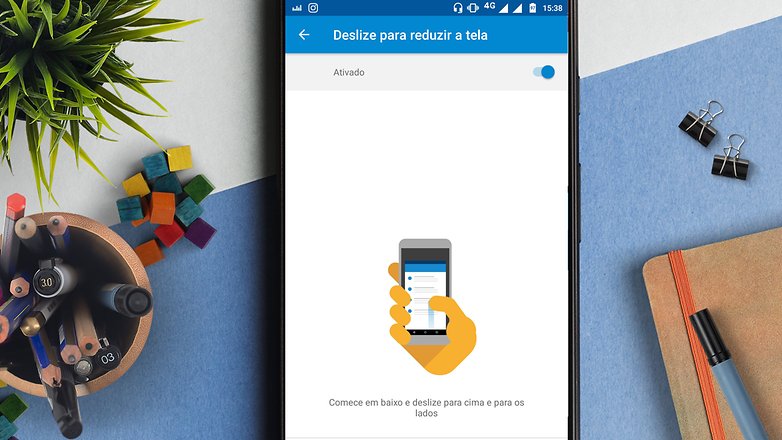 Set up quick settings
This feature has been around for a long time on customized ROMs and proprietary interfaces. On the G4 Plus, Nougat makes it possible to reorganize the quick settings shortcuts. You can personalize the shortcuts to ones that fit your everyday needs.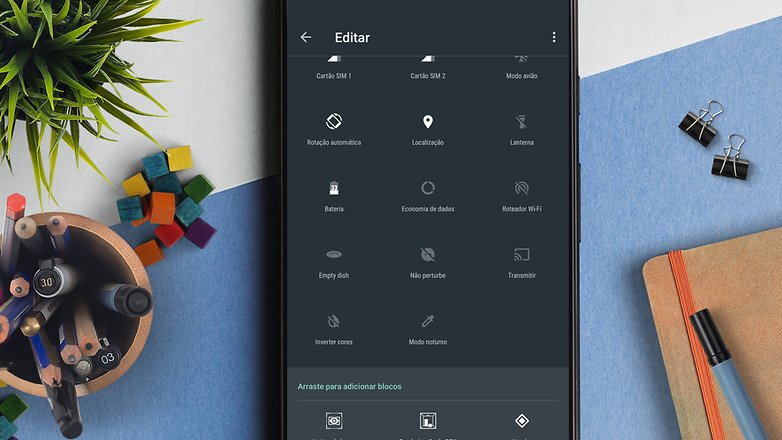 New emojis
There are now more than 1,500 emoji options. Including new foods, ethnicities, objects and so on. Google still hasn't corrected Android's standard emoji design, where these show up as one thing on the keyboard but then appear differently on the senders display.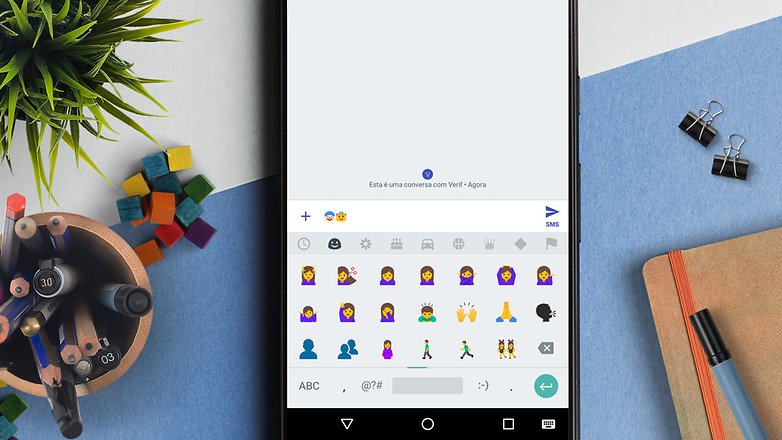 Settings
The typical hamburger-like three line drop-down menu (☰) has become a standard in system settings. So, if you're in the "display" section of settings, for example, you can go to other system areas by using only this sidebar menu. This is, in my opinion, one of the best improvements in terms of usability that Nougat has brought to the table and I'm sure most Moto G4 Plus users would agree with me.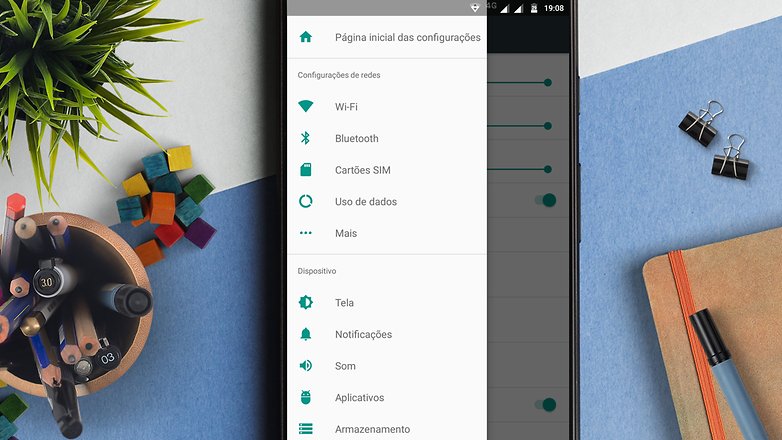 What Moto G4 Plus won't have with Android 7.0 Nougat
Pixel Launcher and its feature are not exclusive to the Google Pixel, so you can bet that the Moto G4 Plus will be on board with most elements as well. That being said, only the Moto Z and Z Play are compatible with the Daydream virtual reality platform after the Nougat update. In other words, Moto G4 Plus users won't be able to enjoy improved multimedia content for VR glasses.
Moto Z Play vs. Moto G4 Plus
More notable changes can also be found on the Moto G4 Plus, like an improved Doze Mode, which is designed to maximize your battery's lifespan.
Besides the Moto G4 Plus, Galaxy S7 Edge users can also try out a preliminary version of Android Nougat. We've already gave it a test run and you check it out in our hands-on review below:
Second impressions of the Galaxy S7 Edge running Android Nougat
What do you think about the changes Nougat brought to the Moto G4 Plus?