The most exciting games to look forward to in 2019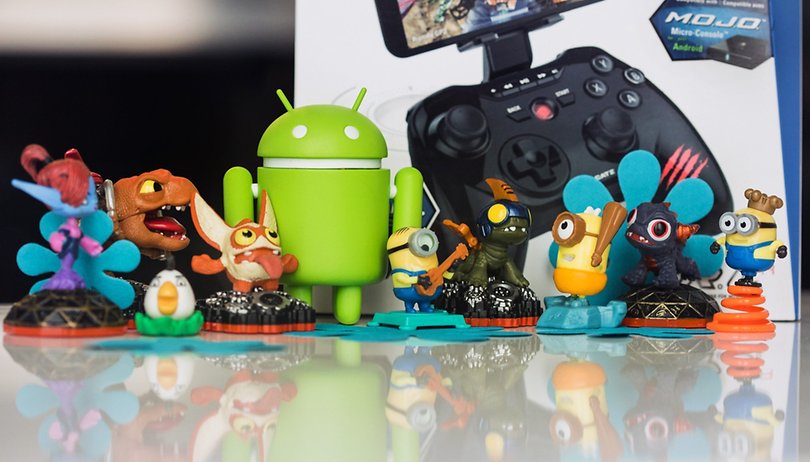 A new year is upon us and with it come new games to play. From handheld adventures to full-on VR immersion, many of the most exciting titles have already been teased. These are the five games that we're most looking forward to playing in 2019.
The Elder Scrolls: Blades
I know, Bethesda hasn't exactly been in top shape lately, but with The Elder Scrolls VI easily more than a year away, this mobile-first (but cross-platform) Elder Scrolls game will be the fix we need. Originally slated for late 2018, this game has been pushed back into early 2019. Hopefully we won't see any more shuffling.
As a member of the titular Blades, the elite agents of Tamriel's Empire, players will explore dungeons, battle monsters and even build their own town. While we can't expect this mobile game to have the interactivity of Skyrim, Oblivion and other mainline TES, it should still be an exciting showcase for what next-gen mobile gaming is capable of.
The Elder Scrolls: Blades will be a free download on Android and iOS and you can already pre-register on the Google Play Store or sign up for early access on Bethesda's site.
Platform: Android and iOS initially, PC and consoles to follow.
Cyberpunk 2077
So far CD Projekt Red has mentioned that it's developing for the current console generation, as well as next-gen hardware, so we are likely to see this slick futuristic shooter from the creators of The Witcher games sometime in 2019.
It is based on the classic tabletop roleplaying game Cyberpunk 2020, but updated for more modern sensibilities (and the pushed forward date). Set in a neon-tinted dystopian future along the lines of Blade Runner, expectations are high for the studio that crafted the masterpiece that was The Witcher III.
Platform: PlayStation 4, Windows, Xbox One, future consoles.
Metro Exodus
Speaking of dystopian futures, Metro Exodus offers a rather different perspective. This game is a post-apocalyptic wasteland adventure, but given the story's Russian origins, don't expect anything like Fallout's '50s Americana.
In a hands-on demo at EGX Berlin I got a taste of what's shaping up to be a highly atmospheric and mechanically complex survival adventure game. Tricky, but rewarding, the gritty world of the ruined radioactive Russian Federation offers fun exploration and combat. It also has a meaty crafting system based on scavenging scrap materials to make into tools and weapons.
Platform: PlayStation 4, Windows, and Xbox One on February 22, 2019.
Kingdom Hearts III
Fans have been waiting a long, looong time for Kingdom Hearts III and the latest mash-up of Square Enix and Disney/Pixar characters in a third person fantasy adventure is now only one month away. Series hero Sora is joined by Donald Duck and Goofy and other familiar faces, as they fight to stop an evil force known as the Heartless from invading and overtaking the universe.
I also had a chance to try a demo stage and I must admit that even as someone who was never part of the series' rabid fanbase, Kingdom Hearts III is definitely a great title to kick off a new year of gaming with. Charming and challenging, and if you're not put off by the cartoon characters, there's a lot here to love.
Platform: PlayStation 4 and Xbox One on January 29, 2019.
Stormland
Robo Recall is one of our favorite VR shooter titles and Stormland looks to take the concept to the next level. It is an open-world robot shooter in which you play a robot warrior with who can rip up downed opponents to repair his own body and take their weapons for himself.
Developer Insomniac promises multiplayer for co-op gameplay in VR, and has also teased that the island environments in the game will re-arrange into different forms to keep the game replayable and fresh.
Platform: Oculus Rift
What games are you most looking forward to playing next year? Any of the big name franchises, or do you prefer more indie offerings? Let us know in the comments.