New MIUI Phone Official: Quad Core, 2GB RAM, Retina Display For $310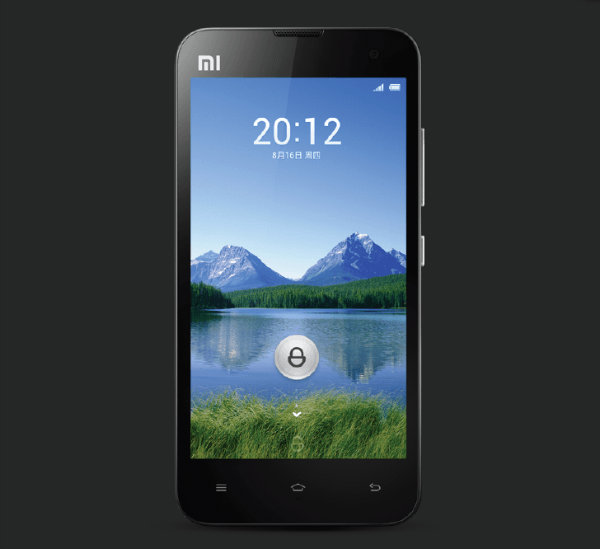 I still remember back on September 20th 2010 when I accidentally made a discovery that would have an effect on Android like I never imagined. Surfing around the internet, I stumbled upon a video showing an HTC Desire running a version of Android I had never seen before. This wasn't a theme. It was a complete UI overhaul, and contained elements that I had never seen in any version of Android. It looked great, it ran great, and has came so far in 2 years that a special phone was developed particularly for this version of Android. MIUI certainly has came a long way, and after seeing the specs (and the INSANELY LOW price) for their newly announced Xiaomi Mi-2 smartphone, my jaw literally dropped (pricing update at the bottom).
(Before I get to the specs, here's the short version of how it all got started)
MIUI went viral so fast that I couldn't handle it on my own. I started this thread over on XDA after finding the ROM, and from then on the dev community did their thing. I contacted the Chinese creators of the ROM (only Chinese users knew about at the time) and asked if we could translate it into other languages. They were very humble, and said yes, but they told me that they didn't think that countries in the west would be interested in it. If only they had known how much noise it was about to make.
Literally less than a month later, the ROM was translated into more than 10 languages and had its own community portals being set up in countries all over the world. My good friend Mark wasted no time in creating miuiandroid.com to be used as a main source of MIUI news and weekly updates for the OS itself. But then it happened. The makers of the ROM turned out to be working for a huge company called Xiaomi , who were so impressed with the ROM and the attention it received in the Android world, that they decided it deserved its own phone. MIUI was literally exploding.
As a thank you, Xiaomi sent me the first model as a gift. I wasn't expecting something mind blowingly impressive, as Chinese phones don't quite have the best reputation when it comes to quality. When it arrived, I saw how serious this company was and why the phone sold out in China so quickly. This device (the Mi-One) was in every way superior to the Galaxy S2 (the flagship Android phone at the time). It had a 1.5 Ghz dual core Snapdragon processor, 1GB RAM, 8MP camera, an insanely beautiful 4 inch display, and felt amazing to hold. And the kicker? It costed less than 400 USD (but could only be purchased in China). Today, a new phone, the Mi-2 was announced for the companies 2 year anniversary, and once again, I see how serious they are about their products.
First, some pics of the phone that surfaced today, courtesy of Mark at miuiandroid.com and miui.com: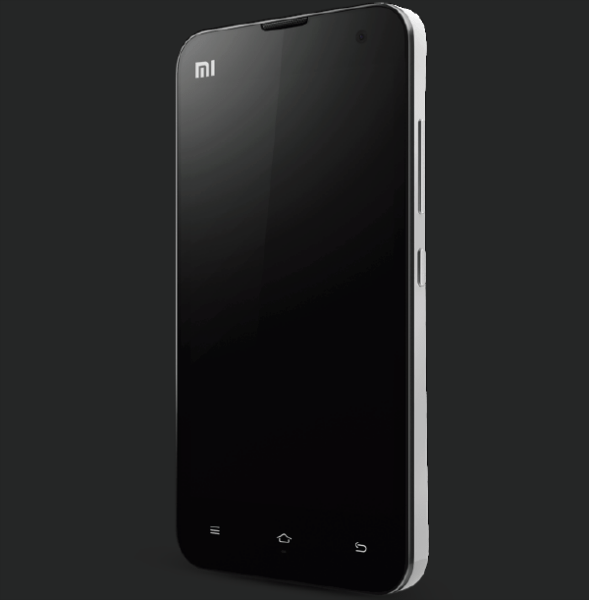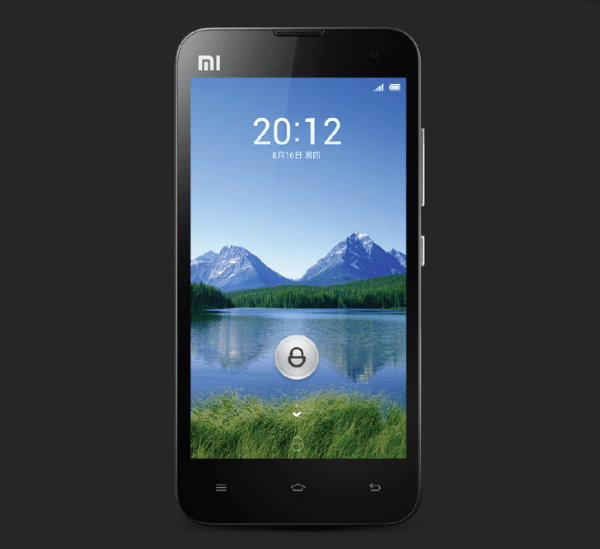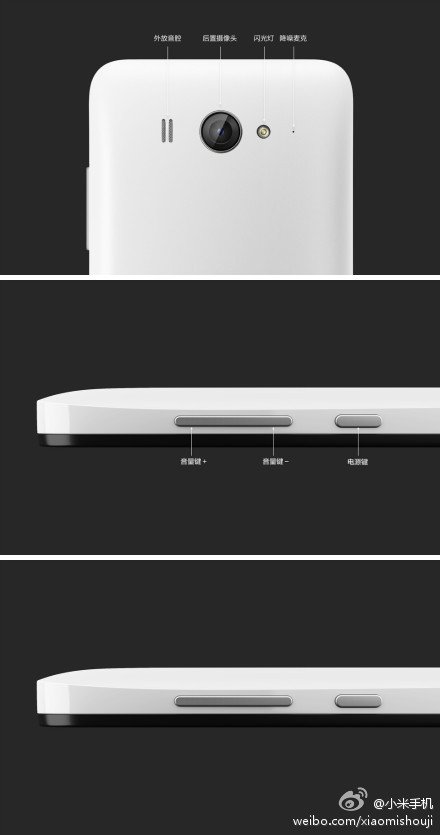 The phone is being announced today, and just wait until you get a look at these specs: Quad core Qualcomm Snapdragon S4 1.5Ghz CPU (Adreno 320), 2GB RAM, 16GB internal memory, a 4.3 inch IPS Retina Display, and 8MP rear camera (shoots in 1080P) a 2MP front facing cam, Dolby sound, noise cancellation, and Android Jelly Bean out of the box. I don't have a confirmation on the price (see update below), but considering the very low price of the original Mi-One, I would expect the Mi-2 to cost between 400 and 450 US dollars. This is the real deal folks.
As the phone is running a custom ROM that was built on Cyanogenmod, it's pretty much rooted out the box, and has its own updater for when newer versions roll out. You don't HAVE to run MIUI on it, but considering how perfect it performs, I certainly would have no problem keeping it the way it is. You will most likely, again, only be able to buy it directly from Xiaomi in China, but I can tell you personally that it's worth the stress. You will NOT find a device with this quality and these specs for this price. Believe me when I say there's nothing "cheap" about Mi phones.
What do you guys think? Is this a phone you could see yourself having? Do you like the design? Too "iphone-ish" or not "Android-ish" enough?
Let me know what you think in the comments below!
P.S- I will do my best to get my hands on one for a hands on video.
UPDATE 1: I have just received confirmation that this device will sell for the insanely low price of 310 US dollars. Bargain? Umm..YES.
UPDATE 2: Engadget China was live at the unveiling event, and just posted a few pics showing different color models:
UPDATE 3: The device will be available for purchase in October.
UPDATE 4: Just to give you an idea of how popular MIUI phones are getting, have a look at all those people at the official release event (Youtube link here):
Picture credits: Mark from miuiandroid.com and engadget