Mastodon: the new social network that's almost certainly going to fail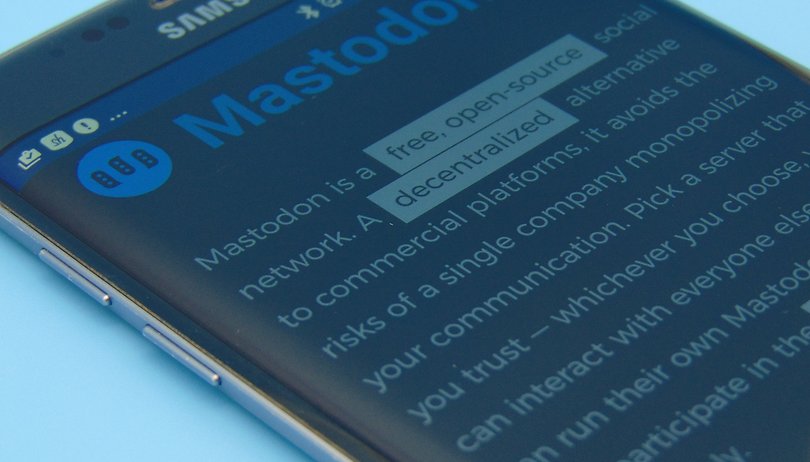 Mastodon is the newest social network on the block, and despite all the buzz around its launch and fast growth, the outlook for the project isn't really that rosy if history is any indicator. What is Mastodon.Social? Why does it exist? And why will it ultimately fail?
What is Mastodon?
Mastodon is social network that looks and acts just like Twitter in many ways. There are a few key differences though.
One of the most important differences is the way in which Mastodon is structured; where Twitter is a publicly-traded for-profit commercial enterprise, Mastodon is not. Instead, it uses a free, open-source approach that encourages community participation for the development of new apps and services to connect to the platform.
Twitter, once, was more developer-friendly than it is now, but it lost a lot of fans when it effectively killed almost all third-party apps from building for the platform. Now, it appears to have recognized that the support of those developers was helping to drive the community aspects, which helped it grow in the early days. Mastodon is picking up that baton in its place, for now, though.
Another big difference between Mastadon and Twitter is that each user belongs to an instance of Mastadon. So the main, now full, one is Mastodon.social, but anyone can create or join another instance. At the time of writing, there's no up-to-date list of all the different instances available to join though.
So, for example, an account I've opened lives at '10SECONDTECH@Mastodon.cloud', but you can move to other instances whenever you like, and you can view messages sent across instances that you've not joined. The wider ecosystem of instances is referred to as the 'Fediverse'. The idea behind this approach is that no one company or person can control the platform, or its direction. You too can create your own instance, along with the 512 that already exist, a little over a week after it first hit headlines.
Already, the platform's attracted more than 180,000 users - of those, more than 26,000 registered in the last 24 hours alone. That's a pretty impressive growth rate and if sustained, quarter millionth user milestone.

A better Twitter?
One of the problems that Mastodon aims to address is that of the abuse and trolling on Twitter. It's an intimidating atmosphere (at best) for many people and outright harassment in others.
When you have 'only' a few hundred thousand users (Twitter has over 320 million, at the moment) it should be relatively easy to keep control over potentially abusive users, but there aren't currently the tools to do that any more than there are on Twitter. You can block, mute, or have a private message thread.
Obviously, it's too early to judge how this will be handled, but with each instance having a creator, it's on them to keep their section in check. What happens if they don't? Who knows.
Why it probably won't work
Getting people aboard has always been a problem for Twitter - not attracting them to the platform, per se, but getting them to stick around. It's confusing at first, and on-boarding, while improved now, left a lot of people stranded. With no followers, and no sure idea of who to really follow, there's not a lot there to engage with.
That's how joining Mastodon feels right now, and that's of course to be expected at this stage. It's confusing in the same ways joining Twitter was, but with an added level of complexity introduced by 'instances'. It's hard enough convincing anyone to join Twitter, but convincing them to navigate the additional complexity of Mastodon is going to be near-impossible.
What's the difference between the 'Federated' timeline and your 'Local' timeline? The latter is made up of 'toots' (I kid you not) from your local instance and anyone you follow from across the Fediverse, while the other is non-stop toots from other instances. There's also a traditional 'Notification' column too.
While it 'fixes' many of the smaller quibbles people have with Twitter (the changing of the favorite to a heart, the non-chronological 'In case you missed it' feature), Mastodon doesn't seem to really address the wider challenges that Twitter itself still faces. It does offer you 500 characters instead of 140, if that's been bothering you though.
That in itself won't make it a failure, but an overly complex social network that replicates an existing one is a somewhat niche proposition for a product that lives and dies on the number of users it has on the platform and how often they use it.
Perhaps 'failure' is too general a term - it's not set up to be a profitable enterprise, so perhaps providing a platform for Twitter power users of the past is enough of a success in its own right - and those 180,000 users in such a short space of time is no small feat.
Nonetheless, I don't know a single one of my friends on there, and there's no easy way to find them. And I already use multiple other social networks, meaning there isn't a whole lot of time in life for another one.
Social, as Facebook has proven, is a winner-takes-all space. Without a volume of users, there's no reason for new ones to sign up, and right now Mastodon isn't really offering enough solutions to genuine problems to expect a different outcome from the many other Twitter-like services that have tried and failed in the last few years.
But feel free to prove me wrong, Mastodon.
Have you tried Mastodon? What do you think of it? Let us know in the comments below!