Gadget of the week: Limefuel extended battery case for the Nexus 5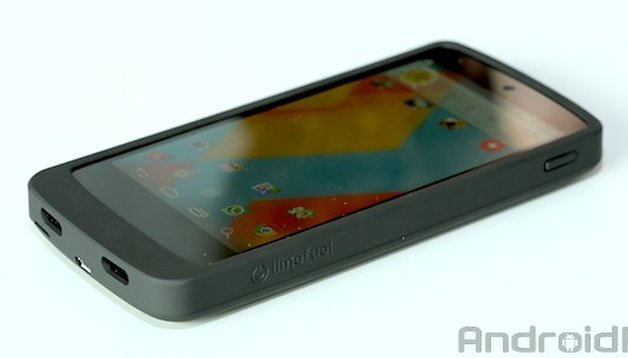 Before I departed for the non-stop circus of Mobile World Congress in Barcelona last month, I was lucky enough to pick up a Limefuel extended battery case for my Nexus 5. As we all know, the battery capacity of the Nexus 5 is far from legendary (more like infamous), and I couldn't afford to have my smartphone conking out in the middle of posting MWC party pics to social media. Check out my experience with the Limefuel L28N5 battery case below. NEXTPITTV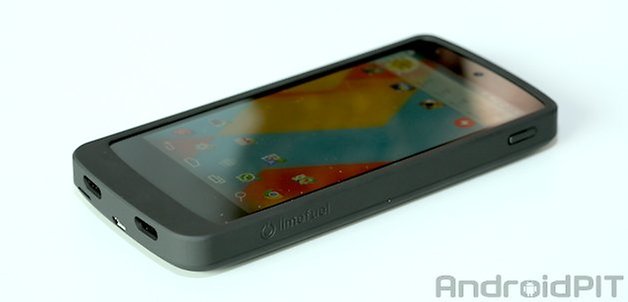 First things first, this is not a fashion accessory. The battery case is an unassuming black rubbery slab, much like the Nexus 5 itself. The Nexus 5 slots neatly into the battery case, which fully encloses it, providing protection from falls and bumps at the same time as providing additional power. You simply remove the side cage, pop your Nexus into the case and snap the sides back on to keep it snug. Buttons and ports are still accessible, as are speakers and your camera simply shoots through a cutaway in the back of the case.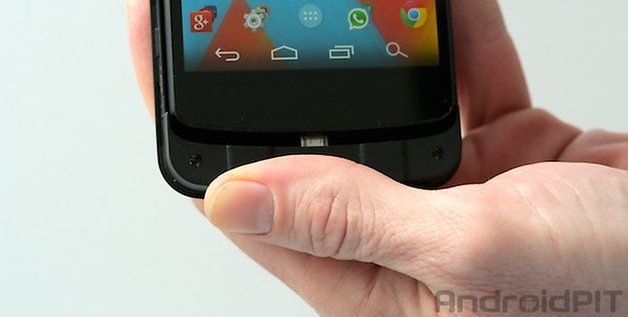 The Limefuel battery case doesn't disappoint on the power front either, providing 2,860 mAh of juice. That's 560 mAh more than the Nexus 5's internal battery, so it's easy to see that the case, while doubling the thickness of your Nexus 5 will also give you double the battery life. Your Nexus 5 will either start drawing juice from the case as you use it or start charging (at about the same rate as wireless charging). The L28N5 is not designed as a rapid charger though, so if that's what you're after you need to look elsewhere. To my mind, the Limefuel battery case provides more of an extended battery experience as an attachment for your Nexus 5 even if you can also snap your phone into the case and drop it into your bag for a regular charge and then take it out when it's done.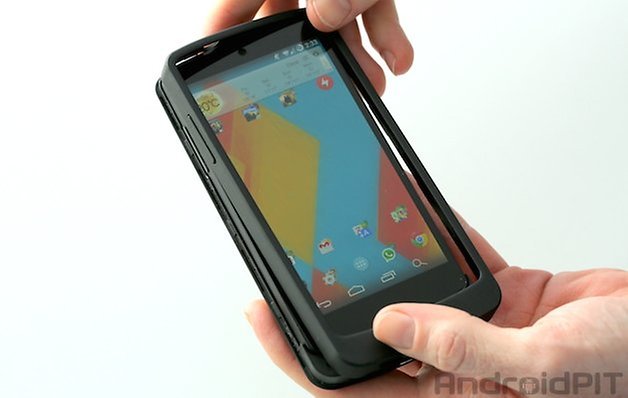 The thickness of the battery case – which doubles the thickness of the Nexus 5 and adds a little to the height – makes it a little uncomfortable to carry around in your jeans pocket, although the case is quite light at just 111 grams. But once you've added it to the Nexus 5's 130 grams it all starts to add up with that added bulk and weight, even if you do eventually get used to it. Definitely more of a slightly awkward necessity than a bumper case with a bonus. The nicest part for me was that I could use my Nexus until almost dead and then just pop it in the case when necessary rather than having it attached all day. You can also charge the Nexus 5 while it's enclosed in the Limefuel case via pass-through charging, and as mentioned above, you can either keep your Nexus in the case or just use it to charge your device.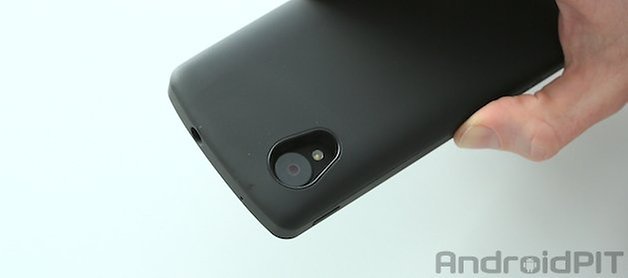 As a functional accessory though the Limefuel battery case is beyond comparison. I was able to hammer my Nexus 5 all day with Wi-Fi and 3G connectivity, shoot dozens of photos and upload and download constantly with double my usual screen-on time and I hardly put a dent in the Limefuel case. I even dropped my phone a few times and that didn't put a dent in the case either. Under normal conditions and with some battery saving steps in place, you could easily expect to get two days out of your Nexus 5 with the L28N5 battery case. With less focus on battery conservation and heavier use you'll still make it all day and night before you need to consider looking for an outlet. It's become a staple in my backpack or jacket pocket wherever I go.

So if battery life and a shortage of access to power sources is a concern to you, then you really can't do much better than the Limefuel L28N5 battery case. None of the competition is going to look any sexier and it certainly delivers what you want from an extended battery. It only takes three hours to charge fully, you've got a charge indicator on the back of the case and it reportedly has a 500 charge cycle lifespan. Even if you don't plan on using it as a daily accessory it's pretty unbeatable as an emergency backup or for particular use cases like business or road trips. If you've got the non-removable battery woes, there's a Limefuel battery case to suit your power demands, so keep an eye out and rest assured you'll be able to power on.
The Limefuel L28N5 battery case is 74.99 USD on Amazon.
Have you used an extended battery case before? Do you prefer battery cases or quick chargers?