LG V40 ThinQ: 5 cameras don't mean perfection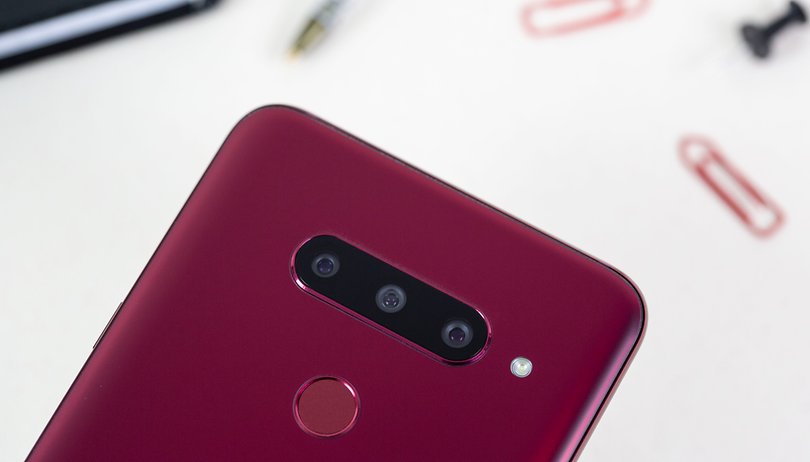 The LG V40 ThinQ has finally arrived and it is time for our camera test. The South Korean company has equipped this device with five AI cameras (three rear and two front), but will they be enough to deliver results that can match the competition?
LG V40 unboxing: watch us break out the five-camera flagship
Before starting, we would like to point out that the device we tested was sent directly from South Korea with Korean firmware, so the results obtained may differ from the version currently on sale in the United States with the international software on board.
Shortcuts:
First some technical details
As mentioned earlier, the LG V40 ThinQ has five cameras in total, two more than the previous generation. At the back are the first three sensors, including the main 12-megapixel wide-angle lens with OIS+ and EIS, a 16-megapixel ultra-wide-angle lens and, finally, a 12-megapixel telephoto lens with 2x optical zoom.
On the front, you can find the two other cameras, contained inside the notch. These are two 2-megapixel and 5-megapixel cameras, one of which has a wide-angle lens.
The three sensors in comparison
Standard
Super Wide
Telephoto Lens
Field of vision
78°
107°
45°
Pixel size
1.40 µm
1.00 µm
1.00 µm
Aperture
f/1.5
f/1.9
f/2.4
Resolution

12 megapixels
(4032x3024)

16 megapixels
(4656x3492)
12 megapixels
(4032x3024)
I was ready for the worst, but...
Let's start by talking about the shots taken in the best conditions, that is, in sunlight. So far nothing to complain about - the quality is definitely good with well-calibrated colors and a fair exposure. The focus is quite fast and precise, and the V40 ThinQ shows no hesitation even in backlight shots. The problems encountered on the G7 in this area do not persist on the V40.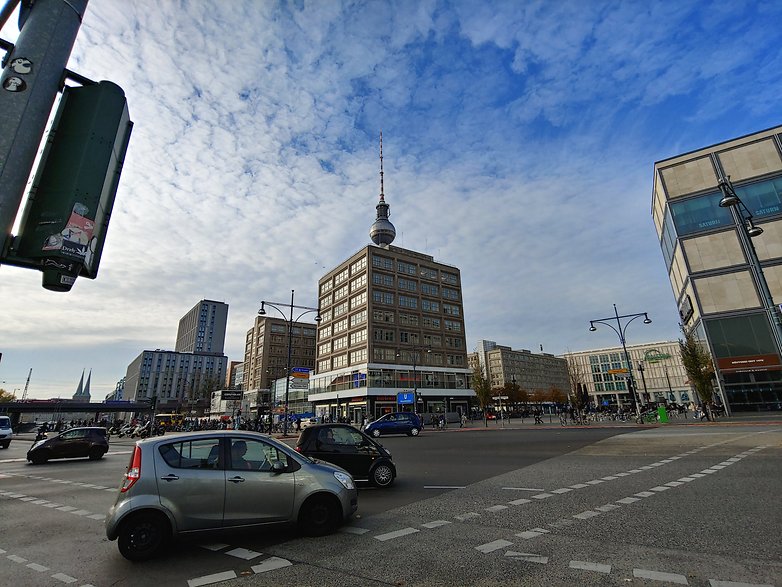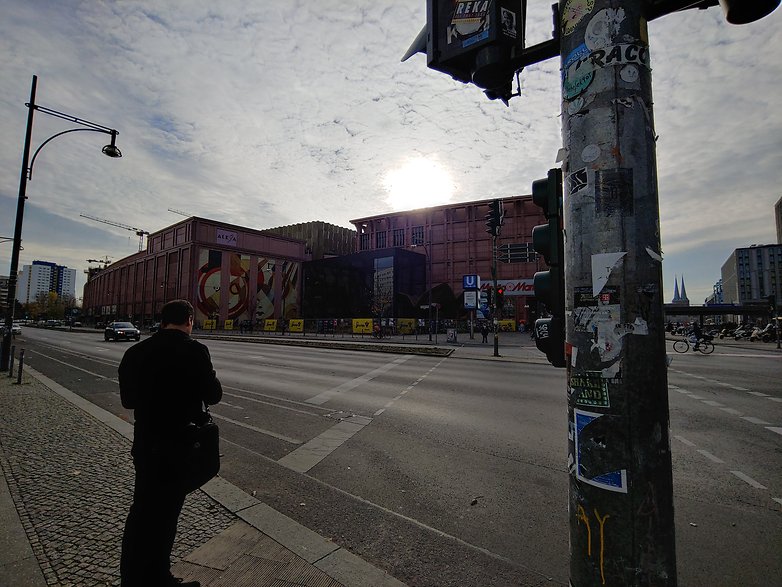 Obviously, as I expected, when the sun goes down the quality is affected. However, I anticipated much worse results. It's true - the time between shooting and processing is not too long, but this process is definitely necessary to get better photos. They're not the best shots I've ever gotten from a smartphone at night, but you can clearly see LG's efforts in this area.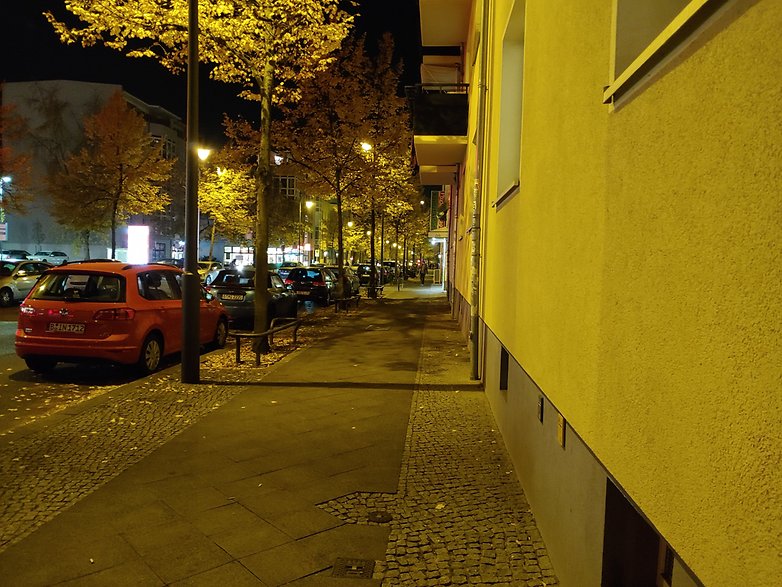 Moreover, thanks to the presence of three rear cameras, it is possible to choose from three shooting modes: normal, wide and super-wide. The third sensor equipped with a telephoto lens also allows you to take good pictures with its 2x optical zoom. Finally, the Triple Shot function allows you to take the same picture in all three modes simultaneously.
The two front cameras do not differ much from the G7. The main camera is the same 8-megapixel sensor with fixed focus, an f/1.9 lens and an 80-degree field of view. It is paired with a 5-megapixel sensor and f/2.2 lens, but with a slightly wider viewing angle of 90 degrees. This is supposed to offer options for shooting solo and group selfies, but with 80 or 90 degree angles, what's the difference?
The first of the two cameras captures much more detail, but both perform well. Unfortunately, the total lack of autofocus in both sensors is rather annoying - it is a premium feature, which should be included on a high-end phone like the new LG.
Always stable video
The V40 ThinQ's camera can record video with up to 4K resolution at 60fps and with a 16:9 aspect ratio, plus all the other lower resolution modes that have become standard in the smartphone landscape.
Although OIS+ and EIS are only present inside the main sensor, I always noticed very good image stabilization. There is also a super slow-motion mode capable of recording up to 240fps.
Google Lens and AI on board
As we have already seen on the G7, LG has integrated Google Lens into its camera app, allowing you to recognize what is present in the scene: objects, barcodes or texts to be translated, all enhanced by Google.
The AI Camera function is an old acquaintance which has never very impressive on LG smartphones. With the V40 ThinQ, however, there are signs of improvement, especially in the speed of recognition of the scene or subject to be photographed. Artificial intelligence was able to identify what object I was looking at fairly quickly at least 8 times out of 10.
What I didn't like about this last function is the setting of the parameters of the scene that is done automatically. Especially on photos taken indoors, the contrasts and color tones do not reflect reality at all, so much so that in these cases I prefer the automatic mode.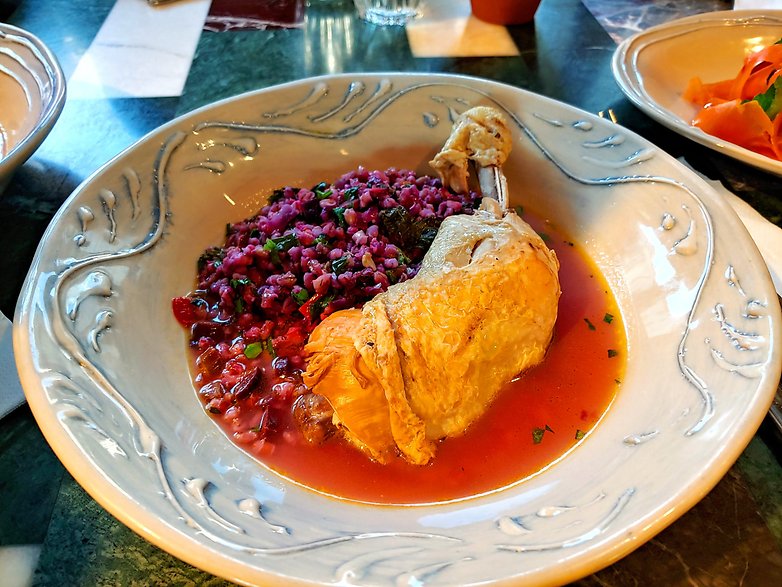 You can have fun too!
The V40 ThinQ's camera application includes particularly interesting and entertaining features:
3D Light Effect: Choose from 5 studio lighting effects to light up, surround or add drama to your portraits (a feature you'll probably already know about from the latest iPhones)
Portrait: Adds a professional touch (in real time or after shooting) by blurring the background
Backdrop: allows you to replace the background by choosing from a variety of colors
Cineshot: allows you to select and animate some parts of the photo to give life to the static images
A positive verdict overall
After an unhappy experience with G7, this time LG has demonstrated clear improvements and the camera is definitely no longer a real weak point. The wide angle lens proves excellent on this device once again and it is a real pleasure to take pictures with this smartphone outdoors.
However, there is still a lot of work to be done to improve the negative aspects. As we have learned from manufacturers like Google, the key now is software. I still find it a shortsighted to increase the number of sensors without building suitable software to manage them. However, despite everything, the LG V40 ThinQ can declare itself promoted in terms of its camera.
What do you think about the LG V40 Camera? Have you tried it? Let us know in the comments.