OnePlus boss: "There's no competition for the OnePlus X"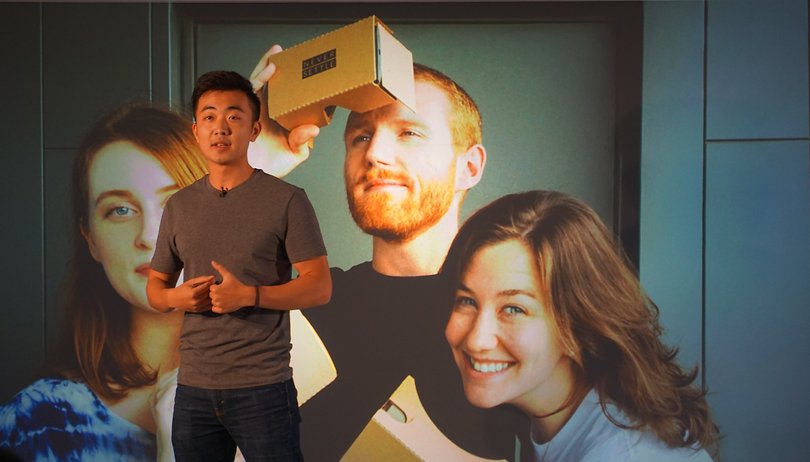 With OnePlus' latest venture into the Android smartphone market, the OnePlus X, things are a little different. In just two years the company has released its third phone and simultaneously introduced an entirely new product philosophy to OnePlus fans.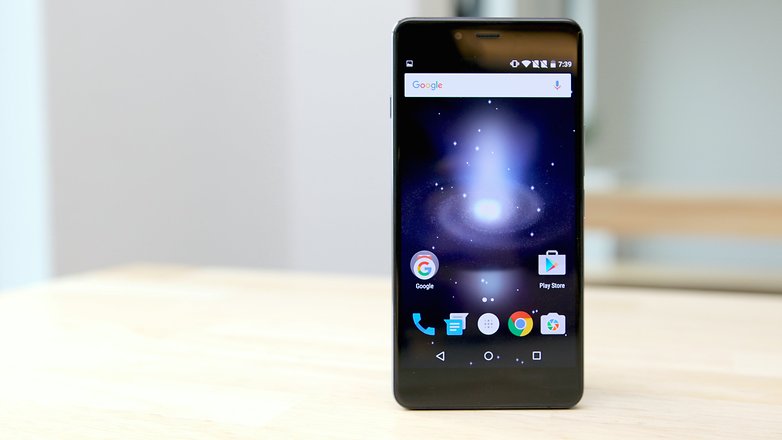 Speaking to OnePlus co-founder Carl Pei following the launch of the OnePlus X, it's clear that Pei feels the result of what he classifies as a "limited risk" project was worthwhile. Pei assures me, perhaps justifiably, that "there's no competition to the OnePlus X". But that doesn't mean everything went to plan, as it often doesn't for this young company.
"Ideally you should release a new smartphone every year, or every ten months because now the cycles are compressing. But between the OnePlus One and OnePlus 2 it took 15 months. Imagine if we'd launched the OnePlus 2 three months earlier, then this wouldn't have been as much of a rush. That would have been much better".
But releasing a second device in 2015 — and introducing an entirely new product line in the process — was the plan since the beginning. Why? "Because smartphone users are different. Even a very focused company like Apple has two lines, or two sizes, at least, and that's kind of what we're doing but with a twist.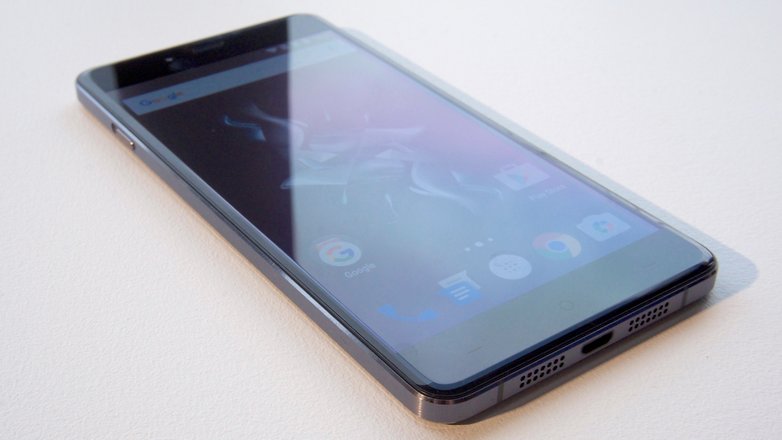 "We're also differentiating other things like the design and materials. The flagship line will be more focused on all the new technologies and the X line will be more of an experimentation line where we try new materials and new design elements. They both have their place in the product line."
So what has OnePlus learned since the release of the OnePlus 2? Quite a lot by the sounds of it. Pei admits that omitting NFC was a misstep, but not because he believes the technology is relevant. As Pei has said on numerous occasions: "People still don't use it. Only a very, very small slice of the market actually cares about it.
"The X line will be more of an experimentation line where we try new materials and new design elements"
"[But we should have included NFC] for the sake of avoiding the communication cost with our users. It doesn't cost a lot of money but it takes a lot of communication to make people understand why we don't have it. It just got really blown up and to avoid all that, [adding NFC] would've been a price we were willing to pay."
Pei also willingly discusses problems with the launch of the OnePlus 2. The first of which was trying to take too much on. "We added too much new technology that we'd never worked with before. We added the fingerprint sensor, USB Type-C, OIS, laser focus, we changed the build to metal. Everything you change will actually add more risk to the project and more time to solve all the problems and get things right."
So if NFC should have been added, what feature could have been removed? "OIS or maybe laser focus. Because laser focus only works within 40 cm. So in the vast majority of places it does nothing for the user.
"Theoretically you can have everything in a phone but that doesn't mean it's going to be a good phone. Like a chef can put every ingredient into a dish but that doesn't make it a good dish. There's got to be a conscious removal and addition at the same time; you can't just have everything."
"Theoretically you can have everything in a phone but that doesn't mean it's going to be a good phone"
This realization is clearly in effect in the OnePlus X. The new X line is all about looks and materials with a bargain basement price. Featuring a base model with a black glass Onyx cover and a more expensive Ceramic version, the OnePlus X is immaculately machined and assembled, looking like a phone that costs two or three times as much.
The Ceramic version is a case in point. OnePlus must attempt 50,000 ceramic plates to yield the 10,000 required for this limited edition version of the OnePlus X. But Pei accepts this as the price of making a desirable device.
"We could have just put a plastic back cover on it to minimize that risk, but that doesn't lead to a healthier business. So taking that risk is a business decision as well. We know that Apple is trying to make ceramic in a way with a high yield rate, but they haven't done it. At least when they release the ceramic iPhone 7 we can say "hey, the OnePlus X was first."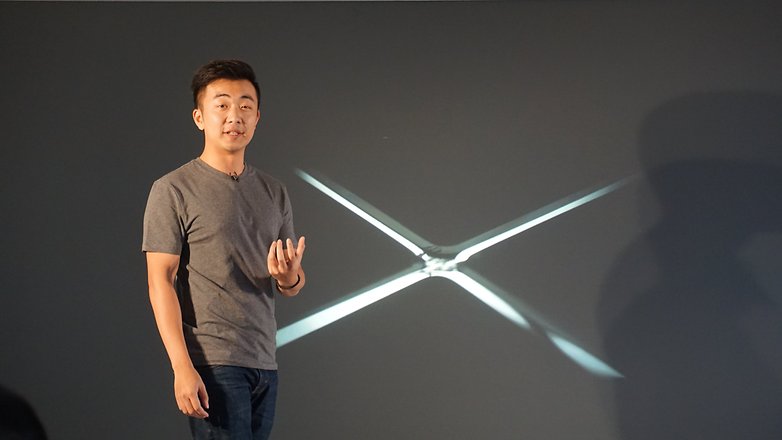 Despite what might seem like a crazy emphasis on premium materials in an incredibly affordable phone, Pei is convinced it is a wise gamble considering everything that has gone into it. "The X is actually a pretty low-risk project. The biggest risk was the ceramic and we're only doing a limited edition, so it's a limited risk. But [the OnePlus X] is using tried and tested materials: the OLED screen is mature; we're using a mature sensor from Samsung and the Snapdragon 801 has reliably proven itself."
The inclusion of the Snapdragon 801 is perhaps the most controversial specs decision in the OnePlus X. but as Pei was quick to point out though, OnePlus' Oxygen OS team has worked extensively with the Snapdragon 801.
"Specs are not that relevant any more to users because every phone is good enough"
"It's faster to develop things for the OnePlus X than the OnePlus 2 because the 810 platform is a little different. The 808 doesn't add that much of a difference in terms of performance and it comes at a cost of other things like heating. [We chose the 801] because it's the best choice for this device."
Pei's attitude towards why using a tried-and-tested chipset of two years ago is clear: "Specs are not that relevant any more to users because every phone is good enough, or almost, in terms of specs. Sometimes people get so lost chasing the wrong numbers that they lose sight of what a good product is. Just focusing on the specs sheet is very cynical."
Talking with Pei, it's obvious that the OnePlus X isn't just a trial in the low-cost sector or a vanity project. The company sees the X as the line in the sand. "This is the next place where people should compete: delivering higher quality devices, that are better designed with better materials. That's been the goal of this."
This focus on appearance – and on producing a very thin phone – is the real reason behind certain omissions like USB Type-C, an LCD screen and a fingerprint sensor, rather than cost. As Pei notes: "I still think that color reproduction is better on LCD, but if you want to make a really slim device with thin bezels you need to use AMOLED, that's just a limitation of the material itself."
"I think there's actually no competition for the OnePlus X"
"Not including a fingerprint scanner is not just a cost factor; you need to build a chin for that; there's a space requirement — you need to have the room for it. Like on the HTC One A9, they had to move the USB port to the side. Both the micro-USB and the fingerprint sensor just wouldn't fit."
Which brings us to competition for the OnePlus X. "I think there's actually no competition for the OnePlus X. I think the closest one in terms of form factor and features is the HTC One A9 but the A9 is like double the price. I don't think you can compare this to the Moto G either. It's such a different product: 800-series CPU and a metal build with ceramic or glass is incomparable to the plastic."
With the OnePlus X now available for sale in Europe, we'll soon see just what its competition really is, if it indeed has any. What are your thoughts on the OnePlus X?