Is Google really trying to get to grips with Android fragmentation?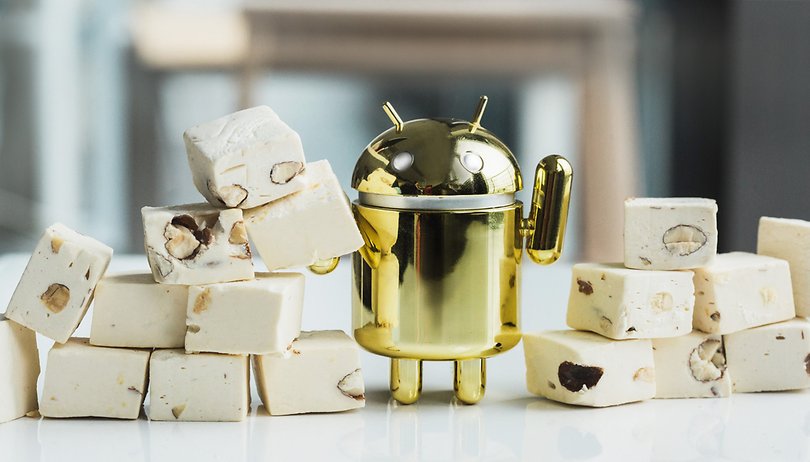 I don't believe so. We are now at Android Nougat Version 7.1 and it has a second version number and some new features. But thanks to Google's particular way of doing things, the new Android release makes this platform fragmentation even worse than before.
Since the debut of Android 7.0 Nougat, one thing has been evident: Google wants to switch over to a new release cycle. Regular maintenance releases are supposed to supplement monthly security updates. We expected that the first maintenance release, Android 7.1, would be brought out at the Pixel smartphone premiere and we were right.
LG announced that the V20 would be the first smartphone to be shipped out with Android 7.0. This also happened. However, just a few days after the V20 market launch, Google announced that the Pixel would come with Android 7.1. So, how much is this supposed exclusivity worth? Not much, it would seem. But for Google, there is some consolation: at least their smartphone comes with the latest version of Nougat.
Nexus users were once privileged
Are Nexus users pleased with the new Android version? In a word, no. Google told AndroidPolice.com that Android 7.1 will be available for existing Nexus smartphones - but initially only as the Developer Preview. As far as timing goes, Google said "by the end of the calendar quarter", which means sometime this year. In layman's terms, the final software on the Pixel phones will be available for other smartphones as the so called "unstable" Developer Preview.
Google now wants to get rid of the Nexus brand. But the decision to initially offer Android 7.1 Nougat exclusively for Pixel smartphones damages the confidence that many Nexus buyers placed in Google. It was supposedly certain that Nexus smartphones would receive fast updates. The Pixel phones are intended to make both Samsung and Apple's lives harder, but they can't just leave the Nexus legacy behind. Pixel buyers have no way to be sure that next year, they will still be on the latest Android path.
A look at the Nougat update casts a shadow of skepticism towards the future, because even this update is delayed – some might even say grossly so. It is understandable that Google didn't release the updates within a few hours, however, the fact that Nexus 6 owners had to wait a good month until the OTA update was released is just a fiasco. But then again, it's probably the last big version jump that the Nexus 6 is going to get.
Google has made the Android fragmentation problem even worse
It is surprising that Google obviously doesn't want to get to grips with the problem of slow Android updates. Instead of making things easier, Google has made the situation even more complicated for itself.
We have released two iOS updates in the past two weeks. That's like a decade's worth of updates when measured in Android years.

— not Jony Ive (@JonyIveParody) 23. September 2016
It's no secret that Android updates take longer to distribute than Apple's. The multiple hardware partners need time to develop and test each one; this is understandable to a certain degree.
However, while development departments are now working on the Android 7.0 Nougat update, Android 7.1 is appearing on the horizon, doubtless with some interesting features. So what should be done? Wait for the source code of 7.1 and delay the update? Or push the 7.0 update now and hope that the customers are not already yearning for 7.1, which from the Pixel launch is now the current Android version? These are some questions that Google doesn't appear to be concerned about any more.
The Android platform fragmentation doesn't seem to be a serious issue for Google anymore.
For tech enthusiasts, Android updates are an important part of buying a Nexus or a Pixel . But maybe it isn't really so important to have the latest version on your smartphone. And of course, software maintenance costs money; when the prices are calculated with such slim margins, it is often not a top priority. If Google wants its Pixel phones to compete with Apple then it must ensure that its smartphones have a long useful life because not all users want to buy a new $700 smartphone every two years.
Hopeful for Andromeda
In the run-up to the Pixel event, there was a lot of speculation that Andromeda would unite Chrome OS and Android. Does Andromeda even exist? Nobody knows right now. One of the biggest hopes many observers had was that Google would keep the operating system and updates under its own control and would thereby distribute updates to all Andromeda users. For the time being, this remains wishful thinking.
Do you still expect Google to get the Android update problem under control? Give us your thoughts in the comments!