The iPhone 5: Been There, Done That..Is That Really All You've Got?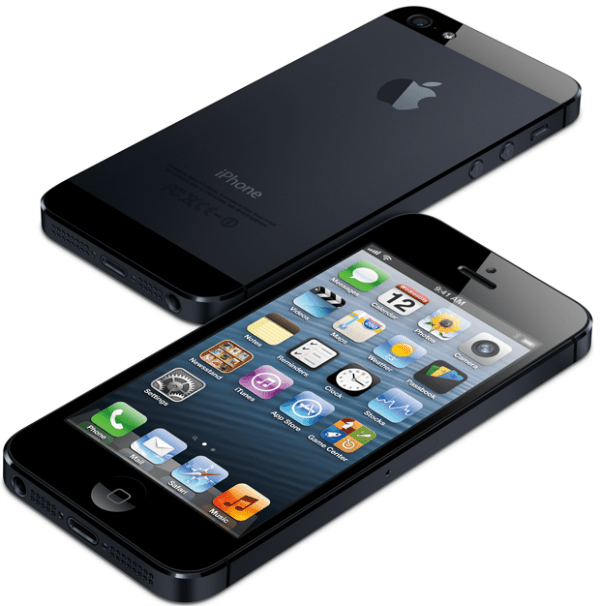 Well, it's here. The speculation is now over, and there's no need for more leaked photos or specs. No need to wonder anymore if it will indeed have a bigger screen or LTE. The iPhone 5 has arrived in all its glory, and while it certainly is a damn nice piece of hardware, the entire Apple event made one point very clear to me: Apple is desperately trying to catch up with Android, and even with the release of this new flagship device, they still aren't even close. With that in mind, you have to admit that some of the points Apple listed as "features" were just downright ridiculous.
First, a spec rundown:
A6 chipset rumored to be twice as fast as the iPhone 4S (is it actually quad core? Nobody seems to be quite sure, but Phone Arena reports that it's actually dual core)
GPU "twice as powerful" as what's found in the iPhone 4S
1GB RAM
8MP with "improved" sensor (8MP was also in the iPhone 4S) and 1920 x 1080P HD recording (3264 x 2448)
Front facing 1.2MP camera
16, 32, and 64GB models available
112 grams
4 inch Retina Display with
LTE
Bad specs? Most definitely not. It's definetely rocking some very solid hardware. But is it anything new that we haven't seen before? Hellz to the no. Enough reason for Apple fanboys to mess with Android users? Not even close.
Now don't get me wrong...the iPhone 5 is NOT a bad device. What makes me laugh about it though, is the way Apple sells it. They act as if this is groundbreaking technology, and Apple fans believe it! If only they knew that Android has been rocking these specs for almost a year now. The HTC One X debuted in February at Mobile World Congress, and even back then it was rocking a quad core processor, 1GB RAM, and an 8MP camera (with the same 3264x2448 pixels as the "new" iPhone 5 by the way), which pretty much matches/beats the new iPhone 5 across the board. But does that matter to Apple? Not at all. In all honesty, why should it?
Apple fans WILL buy this device simply because most of them don't realize that the technology is nothing new (that and the fact that it's an Apple product). I honestly had to lol a few times when watching the event, especially when they started talking about "how difficult it was to make the screen 4inches". Are you kidding me? Look at the Galaxy Note 2's massive screen and quad core monster processor with 2GB of RAM (or the big display on the Galaxy S3) and then tell us about "how hard" it was to accomplish. Common. I honestly can't believe they can get away with this stuff. But one thing Apple does VERY well is to sell its technology as "groundbreaking", and they have certainly perfected this "art".
And in ususual iPhone fashion, something is missing: NFC. Will Apple fans care? Probably not. I mean after all, you gotta have something to show off that's different for the iPhone 6 right? By the time iPhones get NFC, Android users will probably be beaming data to each other Star Trek style.
Apple did introduce some cool new IOS features, and the phone certainly doesn't look bad (and yeah, it will run fast as hell). That being said, it looks painfully like the iPhone 4 and 4S, and certainly isn't anything out of Apple's norm. Whether Apple wants to admit it or not, Android is currently leaps and bounds ahead of them, and with Google's purchase of Motorola, Apple's advantage of "software built for hardware" is pretty much null and void.
(The part with Siri being better built for sports scores and movies also cracked me up, as Google Now has pretty much bested Siri in almost every way possible).
This is why I said earlier that Android desperately needs the iPhone 5. This is the proof that Apple is simply running out of ideas, and could be a great way for flaghship phones like the Galaxy S3 to gain even more traction in terms of popularity. I'm glad the iPhone is here, I'm glad consumers have more options, and I'm glad that Android has all the tools in its arsenal to prove to the world that its devices can be just as/more attractive, powerful, and feature packed as the iPhone.
I'm off to get popcorn, as I have a feeling that HTC and Samsung are about to start the show with some good old fashioned LTE patents.
What do you guys think of the iPhone 5?
Let me know what you think in the comments below!