BREAKING: The iPad Is Now Officially Banned In China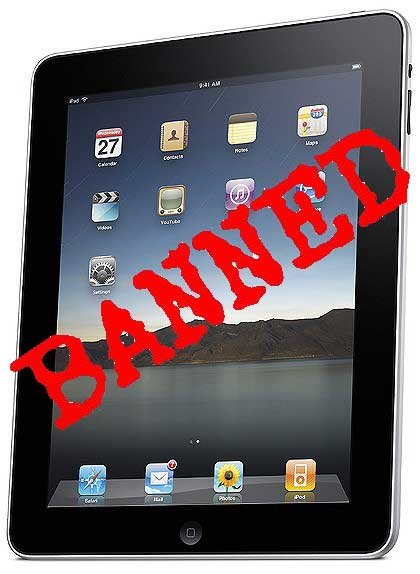 NEXTPITTV
(picture from Gbana)
This morning we reported on Apple filing a new suit to get the Samsung Galaxy Nexus banned from the United States. Well it appears that Apple weren't the only ones focused on getting another company's device banned, as it has now been reported that the iPad has now been officially banned in China for violating the Proview Technology Trademark.
That didn't take long at all. Just last week we reported that Proview had made a notion to the courts to have the device banned, but I expected it to take much longer than this.
Sources are reporting that Shenzhen is ready to provide all needed information over to customs, which will ban the import and export of the device, and it's being reported that retailers could possibly have them off the shelves by the end of today. Anyone still selling the device can get slapped with a hefty fine that's up to five times that of the total sale. WOW. "Note to self: They certainly don't play around in China when it comes to trademarks".
According to the lawyer, Apple reportedly has no intention of paying the 380 million in compensation, yet apparently they still want to work out the issue with Apple's legal team. Apple will apparently appeal the decision. At this point, the device can still be purchased on Apple China's official website, and we are waiting on a confirmation from Apple to announce and confirm the ban on their end.
With fresh bans on the iPhone and iPad in Germany, and now this, I think it's safe to say that 2012 could certainly be a turbulent year for Apple. More details to come as we receive them.