iOS 16: Find out if your iPhone will receive Apple's update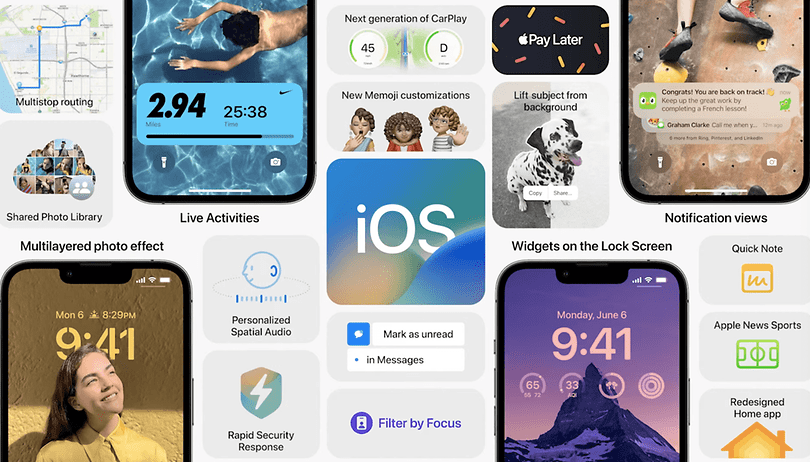 Obviously, iPhone 13, iPhone 13 mini, iPhone 13 Pro and iPhone 13 Pro Max will run iOS 16 and future iPhone 14 series should have this update installed by default. The compatibility list is essentially the same as for iOS 15, but the iPhone 6S and iPhone 7 will be excluded from the new operating system.
Jump to:
Which iPhones are compatible with iOS 16
Based on Apple's developer program, we can say that the mobile operating system will be offered for smartphones from the iPhone 8 onwards. Here is the full list of iPhones that are eligible for iOS 16:
The fact that the iPhone 7 series will not receive the update to iOS 16 is due to hardware limitations (Apple ended support for the A9 and A9X processors recently) the iPhone 6s and iPhone SE (1sr generation) models will be left out in 2022.
Availability of iOS 16: When can you install it on your iPhone?
iOS 16 was announced on June 6, 2022. Apple's new interface will be available in the fall of 2022, probably in September, along with the release of the new iPhone 14. In the meantime, a public beta is available since July 12, 2022. Find out how to install iOS 16 on your iPhone.
How are the new versions of iOS developed?
In addition to having a more controlled ecosystem, Apple follows a very different development process than Google does for Android. Although both systems undergo major annual updates, iOS often undergoes significant changes between major releases, which is the case this time with iOS 16.
What do you think of Apple's interface? Will you install it on your iPhone in its public beta version?