iPhone 4S K.O.'s Samsung Galaxy S2 in Benchmark Duel For A Come-From-Behind Victory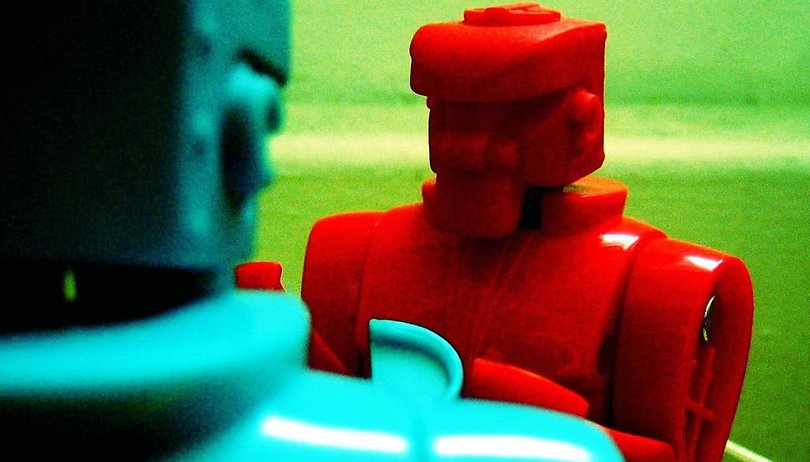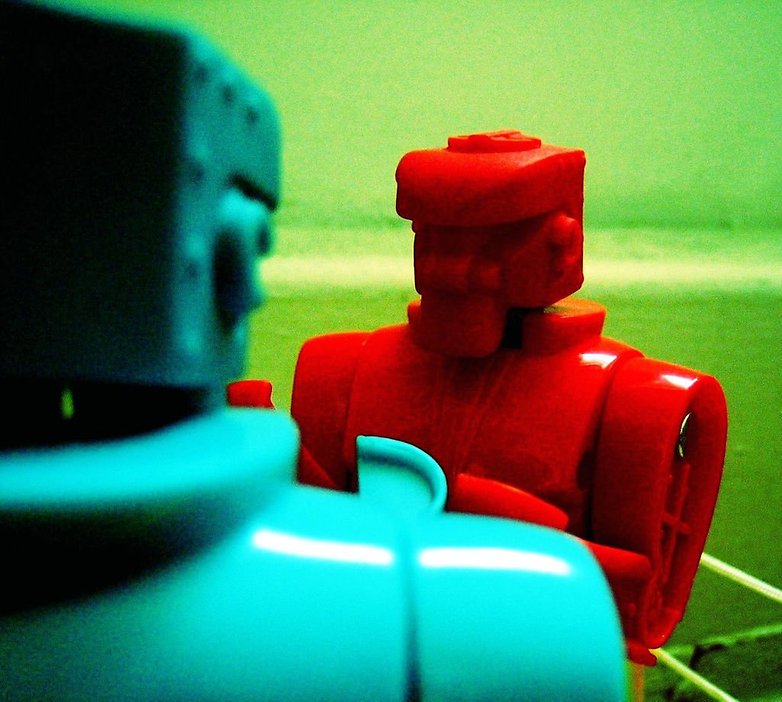 Who saw this coming? When the iPhone 4S was announced a few days ago the disappointment was so great throughout the smartphone community that Apple's stock dropped 5 points as a result. Except for the Android fans out there, who finally learned what schadenfreude really means. But it looks like we might just be in store for a helping of crow with a side of "I told you so" from all the Apple fan-boys out there. "But why!?!?!" you may ask. The iPhone 4S' puny 800 Mhz dual-core processor can't come close the Galaxy S2's 1.2 Dual-core beast... But if the latest benchmark tests are any indication of performance, the new iPhone just wipped the floor with the Galaxy S2, took it's lunch money and then got a date with the S2's girlfriend for the prom.
Okay, okay, benchmarks aren't everything I know, but still if these tests from Anandtech.com are any indication Apple has done a masterful job optimizing the iPhone 4S' hardware to the point where no process goes wasted. I'm not going to lie; I'm impressed.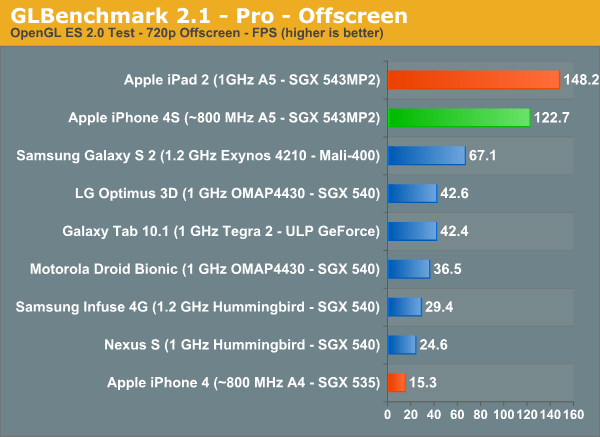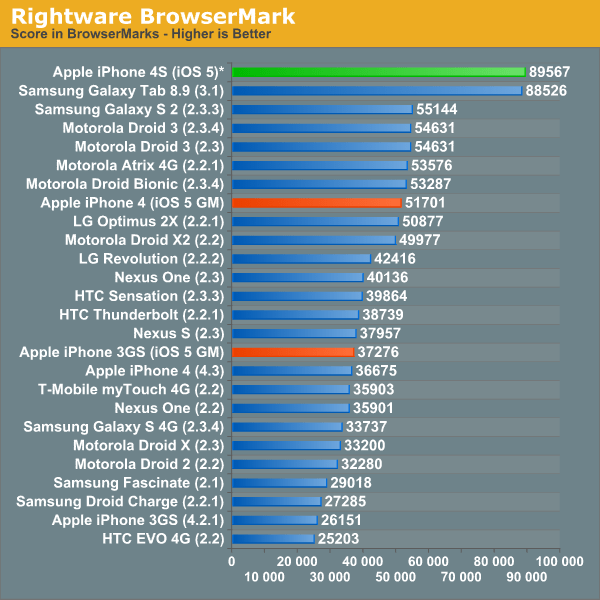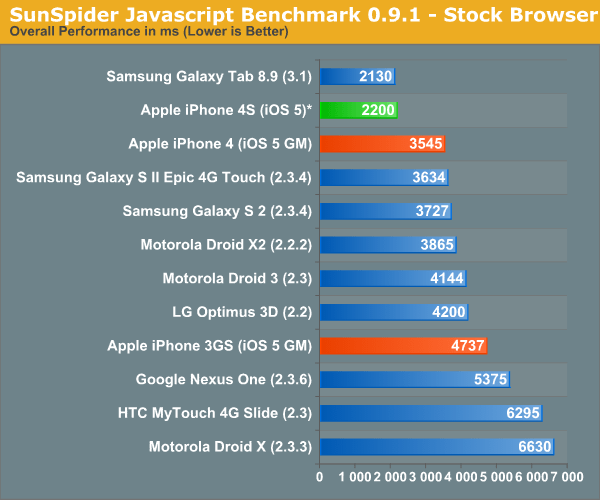 So, yeah. That happened. The real question this brings up is why do the Android devices, which by and large have much more sophisticated hardware, not measure up to Apple's rehashed tech? Apple has always been a company that values quality over brute force power (one reason they have long been favoured among the graphics and video editing community) and it really does seem that the iPhone 4S is a testament to that mindset. Maybe, just maybe the leading Android smartphone producers could learn a teensy little bit from Apple, when it comes to optimizing what you have instead of building a bigger bell and whistle for the next generation.