Love & Google don't mix: Hugo Barra leaves Android for Xiaomi Love and Google just don't mesh. I guess that is what Hugo Barra may have learned in the past little while which may be a factor in his leaving the company and his role of Vice President of Product Management for Android. You might have spotted him at various Google events over the past year, like at the new Nexus 7 and ChromeCast press event on July 24th 2013. Now, Barra is accepting a job over at China's Xiaomi. Could he have been pushed to leave Android?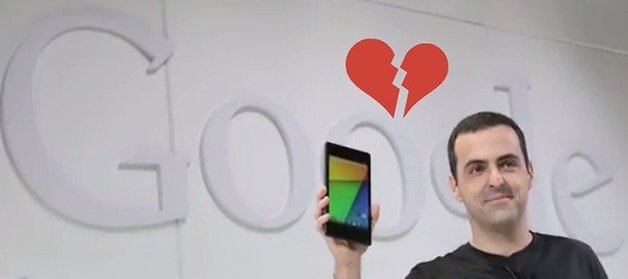 The reason for this departure is a matter of the heart. Apparently the Android executive recently called it quits with a colleague. Bara "tendered his resignation, [...] before a recent personal situation related to the end of a romantic relationship he had with another Googler." Drama alert! The question remains whether or not he is truly happy about leaving Google and moving on to Xiaomi. I think the fact that the Chinese company is a hugely popular Android smartphone manufacturer will help dry the tears. This is a second huge honcho to leave the company relatively recently: Andy Rubin departed from Google 5 months ago to be replaced by younger Sundar Pinchai, resulting in an equally thrilling, but perhaps not so steamy story.
Business and love can often end up quite messy. Not everyone will be so lucky to lose one amazing job and land another. Also, the main man behind Google Glass, Sergey Brin, is also calling it quits with his wife Anne Wojcicki and is starting something with a co-worker. Fun fact: the sister of Wojcicki is the Senior Vice President of Advertising and Commerce at Google, and also owned the garage where Google got its start.