Huawei: Who The Hell Are These Guys?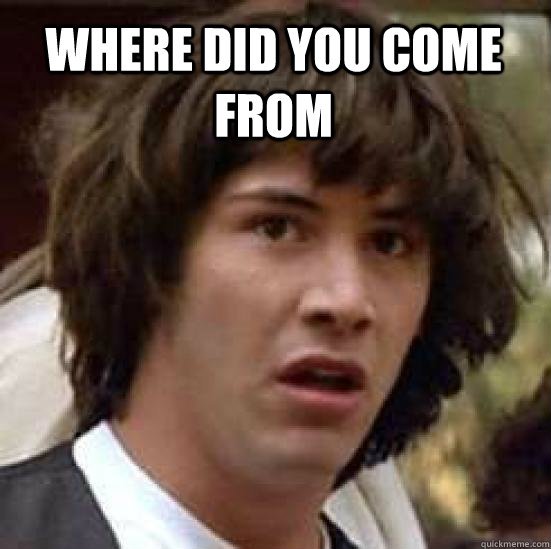 (picture from Quickmeme.com)
And I mean that in a GOOD way! If you've been following Mobile World Congress, you may have seen that company called Huawei has released a NEW quad core processor that's reportedly FOUR times more powerful than Tegra 3, some sharp looking quad core phones called the Ascend D Quad and Ascend D Quad XL, and the MediaPad 10 FHD, which is a quad core 10.1 inch tablet that honestly looks as sexy as a Samsung Galaxy Tab 10.1 (it actually looks pretty much IDENTICAL to the Galaxy Tab 10.1). But who are these guys, and how is it that a company releasing such solid and excellent products have up until now practically gone by unnoticed in the Android community?
Well lets start with the basics. Huawei is no small company, and currently employs over 100,000 people in over 140 countries. They are based in Shenzhen, Guandong China and have built a variety of smartphones that you might know, including the T-Mobile Tap, the Sprint Express, and the Impulse 4G. They are by no means strangers to the mobile market, and it seems that now, they are looking to expand worldwide, and in a big way. Don't confuse this company with a cheap Chinese manufacturer. Hands on time with their new tablet and phone has all been very positive, and there's no "cheap feeling" about their hardware.
ICS mobile analyst Ramon Llamas stated that "I've played with a bunch of their phones, and they're really, really good," says Llamas. "They can more than hold their own up against some of the more established brands here in the United States." Huawei is apparently looking to become another HTC, and wants to become a major player in North America and the rest of the world.
If you missed it before, here's a look at their newest quad core monster phone (there's also a white model):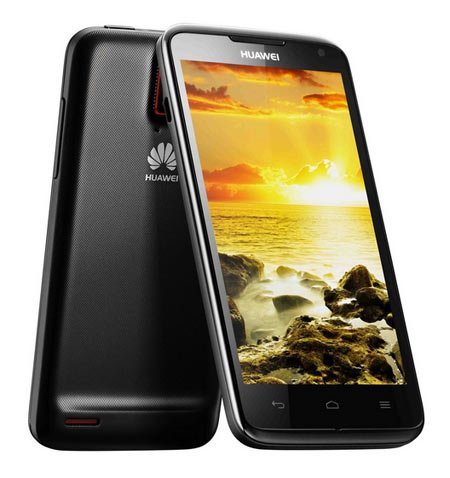 (picture from TechShout)
And here's a spec rundown of this beast:
Huawei K3V2 Quad-Core Processor with 1,2GHz and 1,5GHz models
Android OS 4.0 Ice Cream Sandwich
4,5-Inch LCD-IPS with High Definition Resolution (=1280×720 Pixel)
5.1 Surround Sound with Dolby Mobile 3.0 Plus
8-Megapixel Pixel BSI-Kamera with 1080p HD-Video Recording (back camera)
1,3-Megapixel (front facing cam)
1800mAh Battery
WLAN 802.11 bgn
Bluetooth 3.0
HSPA+ 21,6 Mbit/s
8GB Internal Memory
1024MB RAM
64mm Widex 8,9mm Thick
Weight: 130g
MHL-HDMI
DLNA

And here's one of the tablet, the MediaPad 10FHD: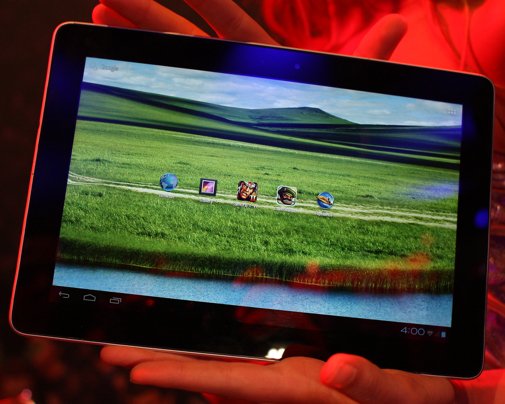 (picture from PC World)
Spec rundown of what we have so far:
2 Gigs RAM
Quad Core Processor reportedly 4 times more powerful than Tegra 3
1920 x 1200 resolution
0.35 inches thick
1.29 pounds
226 pixels per inch (76 ppi higher than current competitors)
8,16, and 32GB models with micro SD slot
5mp front camera and a 1.3mp front facing cam
Running Ice Cream Sandwich
I don't know about you guys, but I like the design on both devices (the hardware is also quite mind blowing), and Huawei is a company I'll definetely be keeping my eye on. Pricing isn't available for the devices yet, but I have a feeling that Huawei isn't only looking to make headlines with their hardware, but also with their pricing.