Huawei Mate 10 Pro: Fake reviews in exchange for free smartphones?
"A free Huawei Mate 10 Pro just for a quick product review on a retailer's website? Sure! Why not?" That's what thousands of Facebook users thought in the US following Huawei's call for willing Mate 10 Pro beta testers. Trading a free smartphone for a fake review? Could Huawei really be behind this?
The call for US Mate 10 Pro beta testers is clear in the "Huawei | Honor Beta" Facebook group. So far, so good. But in a beta test, the participants should get the product first, test it and then evaluate it. Huawei's process in the US seems to be different: In order to become a beta tester, the first step is to rate the Mate 10 Pro at Best Buy. This can only be considered a fake review, after all, sales in the US have not even started yet. How could people truly review something they've never tried? If you send in the link to your fake review, you could receive the Huawei Mate 10 Pro as a free gift.
The Facebook group has since been deleted, but if we've learned one thing in recent years, it's this: the Internet never forgets. As such, numerous screenshots from the aforementioned group are circulating which supposedly prove Huawei's immoral offer of a free Mate 10 Pro in exchange for a fake review.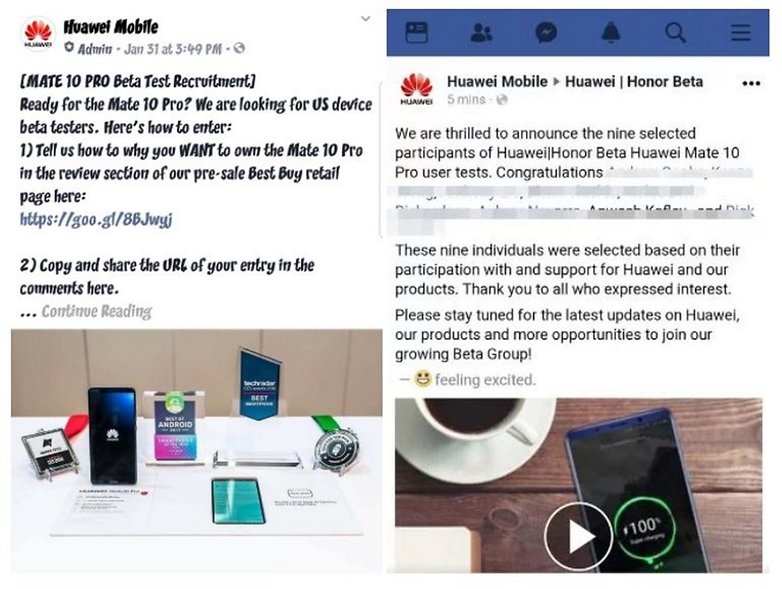 The Best Buy ratings are apparently in the process of being reviewed and deleted, as currently only 72 ratings with an average of 4.8 stars are still visible. That's still a lot for a product you can't even buy. Like other online shops, Best Buy begs the question why reviews for an unavailable product like the Mate 10 Pro are accepted at all.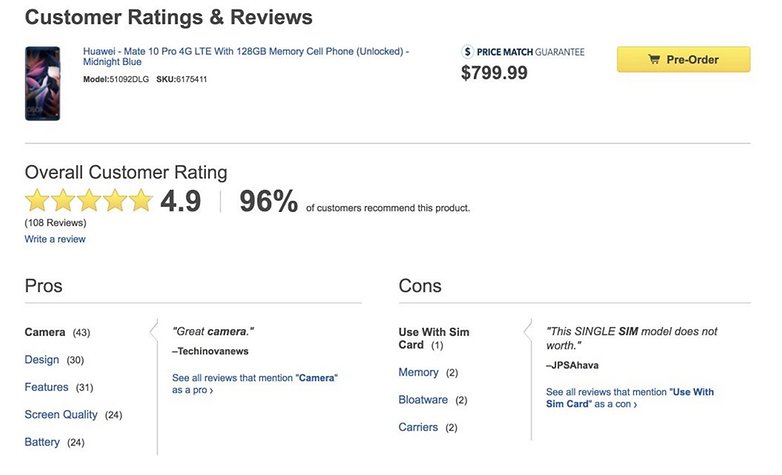 But were these really the official actions of Huawei, which is now trying to cover its tracks? In an age dominated by social media, even a child could tell you an open call like this could go the wrong way. If the post goes viral, you could suddenly have not hundreds but thousands of reviews. Of course, you can't give away that many smartphones as beta test devices. Sometimes things can go wrong and you can get caught. Now the media is aware and denouncing this immoral attempt to get fake reviews. There's not much to be gained by this practice, in fact, there's far more to lose.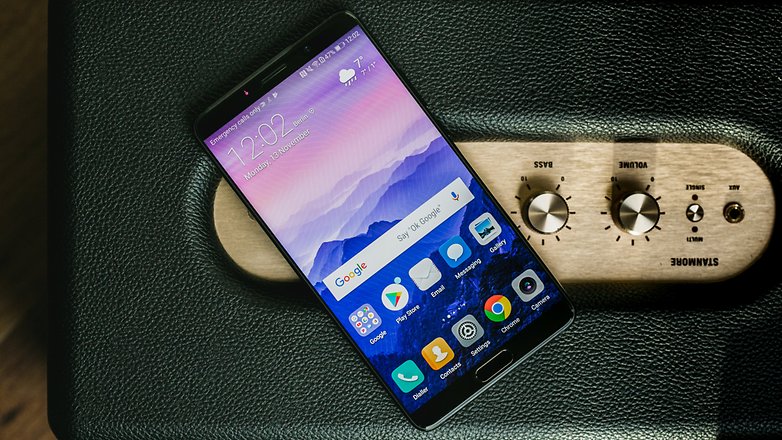 Does Huawei want to make up for its recent defeat in the US?
Huawei has recently suffered a bitter defeat in the US. Almost at the last minute, massive pressure from the government under President Trump led to Huawei not being able to launch the Mate 10 Pro with AT&T and Verizon. The CES trade show, which was originally planned as a great kick-off for Huawei, fell through, and CEO Richard Yu was appropriately emotional about it. The Mate 10 Pro will now be launched without the carriers, which are so essential to selling phones in the American market. Huawei could surely put its marketing budget to good use, as it has done very effectively in Europe. Such an obviously risky move doesn't sound like Huawei at all. It's quite possible that there were other forces at work here. For example, it could be someone posing as Huawei to collect contact information on Facebook fraudulently.
We have asked Huawei for a statement on this matter, and if we get a response, we will update this article accordingly.
What do you think of all this? Do you think Huawei is capable of such a clumsy move?