Huawei Mate 10 Pro: Huawei struts its stuff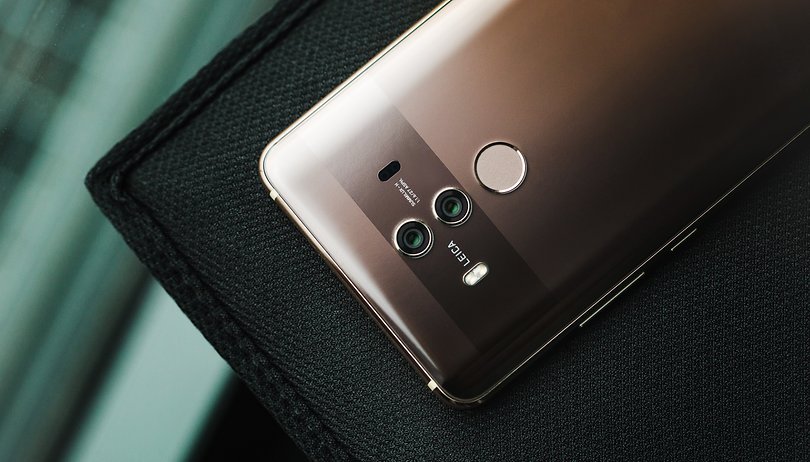 Huawei has set its sights on a clear goal: to dominate the world of smartphones. Last month's figures show that this isn't as unrealistic as one would initially expect. Naturally, Samsung is still quite far ahead, but this goal is definitely no longer out of reach. But what does the new Mate 10 Pro say about the company's evolution?
Perhaps one thing is already clear: the Chinese manufacturer has landed a coup with the Huawei Mate 10 Pro. If you look at the reviews in the media, you will mainly find loads of enthusiasm. Even our own Eric is very much enamored with the new smartphone and it's hard for him to give it up for even five minutes. Once you hold the Mate 10 Pro in your hand, you can definitely understand where the excitement comes from, even if I don't feel it quite as strongly as my colleague does.
The new smartphone very vividly encapsulates the company's evolution, and you quickly notice that Huawei is consistently maturing. At first, the manufacturer drew significant criticism for copying other industry giants (mainly Apple), although that was probably beneficial for its initial growth. However, the Chinese firm has understood the idea of forging its own path at the right moment and becoming more independent, and the Mate 10 Pro is remarkable proof thereof. Two to four years ago, the manufacturer's smartphones were not able to keep up with Samsung and Apple's high-end offerings, but today they even surpass them in some respects.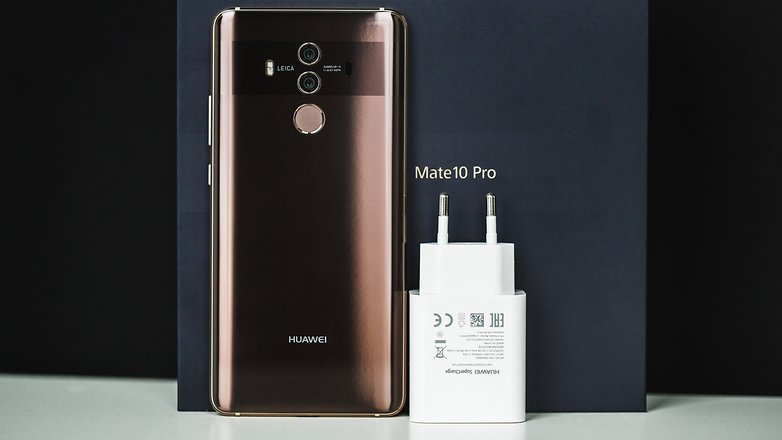 A compelling design
We first need to mention the Mate 10 Pro's design. Of course, there's no question of it being stupendously innovative and all-new. Nevertheless, it is still somewhat unique, which is something that you couldn't always say about Huawei smartphones until now. A minor detail, which probably may not be noticed by everybody right away, shows how confident Huawei is in this regard today. The manufacturer has placed a prominent stripe in the camera area on the back, which significantly stands out from the competition and is simultaneously flashy and discrete.
As we already discovered in our OnePlus 5 review: Smartphones are differing less and less. Design is becoming less important, with the focus being on software and features. Setting yourself apart from the competition is difficult, and only minor details currently define a manufacturer's design language. But Huawei has also understood this and has no longer been focusing just on a smartphone's design for some time.
Features, features, and even more features
If the design no longer impresses, then the software and its features must pick up the slack, and here, too, Huawei knows how to evolve. On the one hand, the interface has clearly continued to emancipate itself and now looks increasingly more pleasant. Thank heaven that the times where EMUI looked more like iOS than Android are long gone, but that's not all.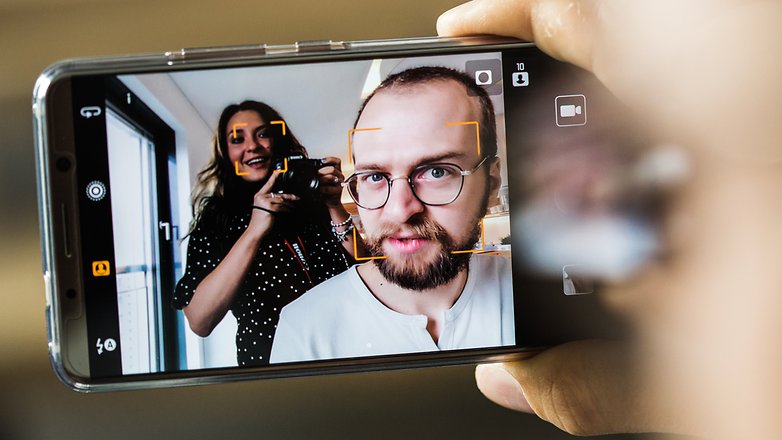 Nowadays, artificial intelligence is the talk of the town and, quite simply, today's trend. It's not without reason that more and more manufacturers are using NPUs, which are co-processors that are responsible only for a smartphone's AI. Huawei was one of the first to introduce such technology for a smartphone processor at this year's IFA. Its in-house Kirin 970 has such an NPU. It currently doesn't do much yet, but it does what it can do in an impressive manner. Huawei mainly uses it for post-processing of images and camera optimization, and it apparently works so well that Eric no longer wants to take pictures with any other smartphone. In the future, this AI will also be active in third-party apps, and the possibilities now seem limitless.
However, Huawei is using additional novelties that put its Mate 10 Pro in the premium smartphone category from a technical standpoint. The Chinese manufacturer is not only building smartphones, but it also operates in the field of wireless technology, which is actually Huawei's specialty area and it still equips many regions with its products. Of course, this is helpful when developing smartphones, and Huawei is proving to be a pioneer here. The Mate 10 Pro is the very first smartphone that sports LTE Cat.18 for theoretical download speeds of up to 1200 Mbit/s. Qualcomm and Samsung aren't even in the same ballpark.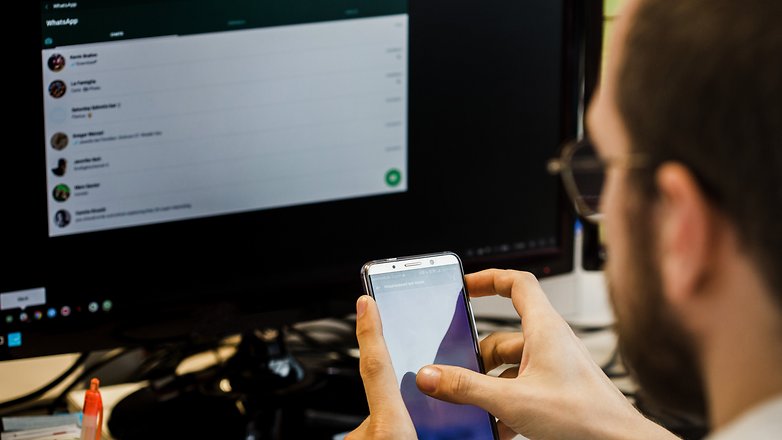 A product strategy that makes sense?
Many manufacturers continuously have great difficulty maintaining a decent product strategy. On the one hand, you want to put an adequate variety of smartphones on store shelves; on the other hand, you don't want to needlessly confuse customers either. Over the past several years, many manufacturers have shown how quickly that can go wrong. We can't help but smirk at Sony's names for its smartphones (Xperia XZ1 Compact, anyone?), but even others struggle to find a perfect strategy.
Samsung has mainly based its success in its initial years on a particular tactic that has worked marvelously: Bring a premium model to market that everyone talks about and then flood the market with many cheaper smartphones that look as similar as possible to the premium model and bear the same brand - Samsung Galaxy. Other manufacturers have attempted to use a similar strategy but have failed miserably, and Huawei is not immune from this either.
For instance, the Chinese manufacturer had completely confused us with the Huawei P8 Lite 2017, P9 Lite 2017, and Nova Lite. Yes, all those names refer to the same smartphone, just in different markets. The Chinese manufacturer had already brought the first P8 Lite to market in 2015, followed by the P9 Lite in 2016. Now, in 2017, a P8 Lite is once again on store shelves with the "2017" suffix, and I'm willing to bet that this has caused confusion among customers.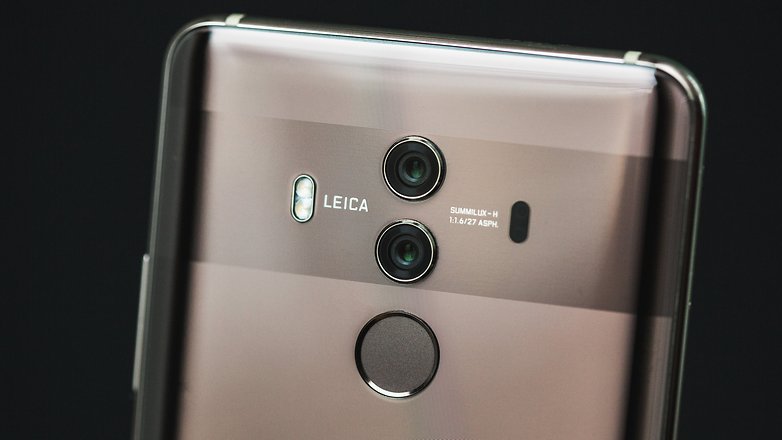 However, this seems to have changed with the Mate 10 Pro. The Chinese manufacturer simultaneously introduced the Mate 10, Mate 10 Lite and the Porsche Design Mate 10. However, all four smartphones have not been announced for any one market. In Europe, for example, the focus is mostly on the Mate 10 Pro, which makes complete sense. Customers in that part of the world are mainly interested in high-end models, so bringing the premium model to market there is a wise decision. It was quite a different situation for the Mate 9. The Mate 9 Pro was officially in stores in Asia only. For the Mate 10 Lite and Pro, the marketing will be focused on the Pro version in some markets where both are available.
Even Samsung has streamlined its strategy over the years and made it more comprehensible. The J, A, S, and Note series give a clear indication of the smartphone class you are purchasing. Huawei seems to be adapting itself to the market and making its product strategy more efficient. Of course, it still remains to be seen if that will really be the case, but we've seen the first step being taken in the right direction. Keep at it, Huawei!
What is your current impression of the Mate 10 Pro? How important do you think this smartphone is for the manufacturer's growth?