Sony & HTC Announce Huge Losses While Samsung Continues To Dominate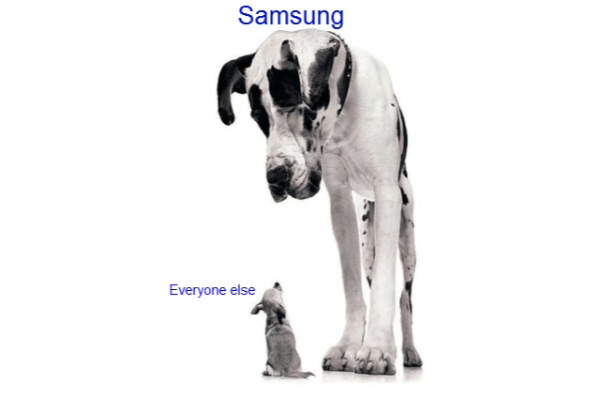 There's a war going on in the Android world, and it's neither Apple nor Microsoft that are involved in this one. This is a different type of war, and it's the kind that many people consider to be the worst kind: Civil war. HTC, Sony, Motorola, LG, and lots of other OEMs are all competing with each other for Android customers, but as you can see from Sony and HTC's recent financial earnings, they (like almost every other OEM) are both badly losing that war....to Samsung.
HTC recently released their Q2 numbers, and they aren't looking so hot. Although their Q1 numbers were up, HTC saw declines for Q2 in damn near every sector of earnings in comparison to last year. Revenue dropped an astounding 27% when compared to Q2 of 2011, gross profit dropped more than 30%, operating profit tumbled almost 60%, and earnings per share accordingly dropped nearly 57%. To put it simply, HTC lost money in almost every way it could possibly lose money.
Sony also didn't fare much better: Operating income for Q1 of 2012 was down 77%, which Sony blames largely on restructuring costs. PS3 and PSP sales were down 14.5%, Home & Entertainment dropped 26.2%, and TV/LCD production also sank.
HTC and Sony projections for the future also dropped, as HTC is expecting Q3 revenues to drop further, while Sony has cut its fiscal year estimates by almost 30%.
Meanwhile, Samsung is recording staggering growth, is enjoying record Galaxy S3 sales, nearly doubled year over year profits on TV and phones, and posted a 98% operating profit compared to Q1 of last year. It seems that while all other OEMs suffer, that Samsung continues to report record numbers.
What do you guys think? Why is Samsung so successful while other OEMs "fail"? Is it due to the product? Marketing perhaps? A combination of both?
Let us know what you think in the comments below!
Picture credits: www.scenicreflections.com edited by myself
Additional sources from Slashgear and Engadget