HTC Unveils The HTC One X+. Announces Jelly Bean For One S & One X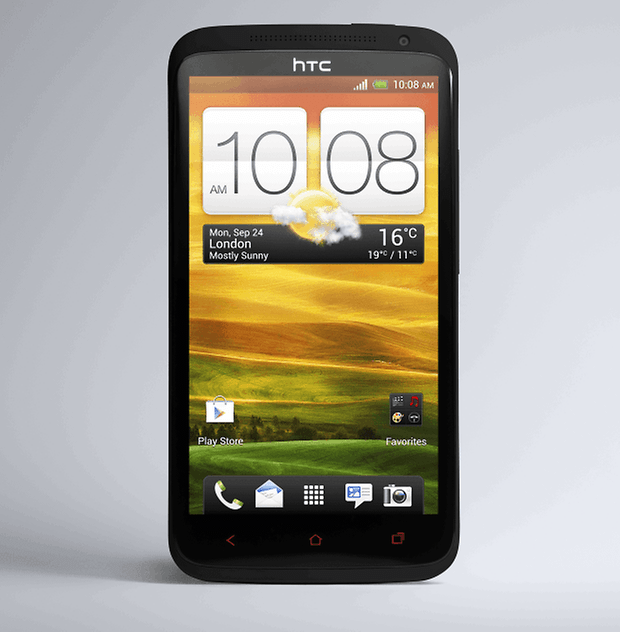 It seems like it was just yesterday when HTC unveiled the One series back in February at Mobile World Congress, and despite powerful hardware and an impressive new Sense UI, the series faced both hardware and software issues early on. After releasing multiple updates for the One S and X, HTC is looking to get customers wanting more of their powerful One Series phones, and they have just officially taken the wraps off of the newest entry to the "One" family: Introducing the HTC One X+.Does this new flagship device have what it takes to get HTC back in the game?
The HTC One X+ is a bigger, badder, and more powerful version of the original One X that boasts some very solid specs:
4.7 inch Super LCD2 720P display
Gorilla Glass 2
Nvidia Tegra 3+ (aka AP37) 1.7Ghz quad core processor
1GB RAM
32 and 64GB models available (no expandable memory)
NFC
Bluetooth 4.0
8MP camera (1080P HD video recording with stereo sound)
1.6MP 720P front facing camera
Beats Audio
2100 mAh battery
LTE capable (US Version. Uses the same quad core chip as international version)
134,36 x 69,9 x 8,9nn
135 grams (with battery)
Android 4.1 Jelly Bean out of the box
Sense 4+
HTC informed us that the Tegra 3+ processor is "25% more powerful" than the Tegra 3 chip found in the One X, and reached Quadrant scores of over 7000. They also told us that when the HTC One X+ goes into power save mode that it clocks down to 1.3Ghz, which is the equivalent of 1.5Ghz running on the original Tegra 3 chip (that is in no way confusing).
The camera more or less stayed the same as the original One X in terms of MP, but uses a new image chip for faster focusing and sharper images. It also uses "Smart Flash" and enhanced video stabilization for taking better shots and video (28mm lense). An upgraded version of Sense called Sense+ will also be included on top of Android Jelly Bean, and seems more like an incremental update to the version of Sense running on the One X and One S.
The One X+ also comes preloaded with Adobe flash, and ran just fine when HTC showed us the device. (I'm guessing they side loaded the app directly into the OS? )
The One X+ will be available in Europe and Asia in October, and will be announced later for the US (LTE enabled for the United States). According to HTC, the 64GB model will sell in Germany for 649 Euros, with no pricing yet on the 32GB version.
But it doesn't stop there, as HTC also informed us that Jelly Bean will begin rolling out to the One S and One X in October (international versions only, US JB update will be announced "in the near future").
The phone is certainly packing some nice specs, but as good as it sounds, it doesn't showcase anything (besides the enhanced Tegra 3 chip) that Android phones haven't already seen. I would have loved to see HTC go with 2GB of RAM, but perhaps Tegra 3 doesn't support it yet? The One X+ looks more or less identical to the One X, which isn't a bad thing, but also nothing new in terms of design. Either way, it definetely seems like a pretty solid entry from HTC.
We will have a One X+ in the office very soon, so stay tuned for an in depth hands on review soon!
What do you guys think of the HTC One X+? Enough to compete with Samsung's and LG's newest offerings?
Let me know what you think about it in the comments below!