Is HTC On The Verge Of Collapse? Taiwan Bank Proposes Bailout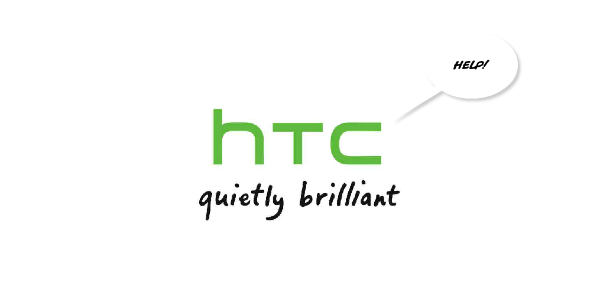 I'm honestly really starting to feel really sorry for HTC. Lately, The Taiwanese smartphone maker just can't seem to catch a break, and things just seem to get worse and worse. The One Series isn't selling as well as HTC had hoped it would, they're reporting record low profit in multiple sectors, they were forced to sell half their share of Beats Audio in order to meet financial obligations, and, as reported yesterday, they will now have to take a 40 million dollar hit due to OnLive restructuring their company. HTC seems to be in really big trouble. So much in fact, that the Taiwan Central Bank recently proposed a bailout in an attempt to save the struggling handset maker.
HTC's recent blow was actually no fault of their own. As we reported yesterday, Onlive, a popular cloud based gaming company, recently announced that they were in the process of restructuring their company, and that many employees would have to be laid off due to the high infrastructure costs of running their gaming platform. The problem for HTC is that back in February of 2011, HTC made a 40 million dollar investment in Onlive, with hopes that it would bring more online games to their phones. I personally thought that Onlive was a pretty awesome concept, and can understand why they made that investment.
HTC's market share has dropped so dramatically in the past year or 2 (27% since Q2 of one year ago) that I can't imagine at this point how they can get back in the game. The company is literally crumbling, and I really wonder how things got so bad for the company that delivered so many great devices.
Recently, the Taiwan Central Bank proposed a bailout in an effort to save the company, and when banks have to get involved with big corporations, it's generally not a good sign. HTC is still a profitable company, but with such relentless competition from Samsung and Apple, their numbers are dropping fast enough that banks are beginning to get very nervous. Keep in mind that HTC is one of the biggest companies in Taiwan, and that the entire economy suffers when they do. HTC desperately needs to get back in the smartphone game, and the quicker the better.
We don't know if HTC will/has agreed to the bailout, or the details of how it would work if they did. I'm not expert on these kinds of things, but I honestly don't know if it's the best idea. On one side, a bailout could help to stabilize the company and create a bit more breathing room for them to rethink their strategy. On the other side, HTC is still making money (they are by no means flat out broke, but they simply cannot continue on the path they have been on for the past 2 years), and a new flagship device alone could possibly get them back in the game. That being said, HTC would still need money to aggressively market any new flagship device (ala Samsung and Apple), which is something they apparently don't seem to have, but oh so desperately need.
HTC has certainly brought us some amazing Android devices, and I honestly hate seeing them struggle. The Nexus One, Desire, Evo, Sensation, Desire HD, Desire S, and so many other phones have proven that they can make amazing phones, and I sincerely hope to see them overcome their financial issues and get back on track.
What do you guys think? Can HTC bounce back with another flagship device? Is it really too late for the innovative company that brought us amazing devices like the Nexus One, HTC Sensation, HTC Desire HD, and so many more? Or is accepting a bailout the best way to go? Do they have a chance either way?
Let me know what you think in the comments below!
Additional statistics source: The Verge
Picture credits: HTC Logo edited by myself