How will drones influence our lives?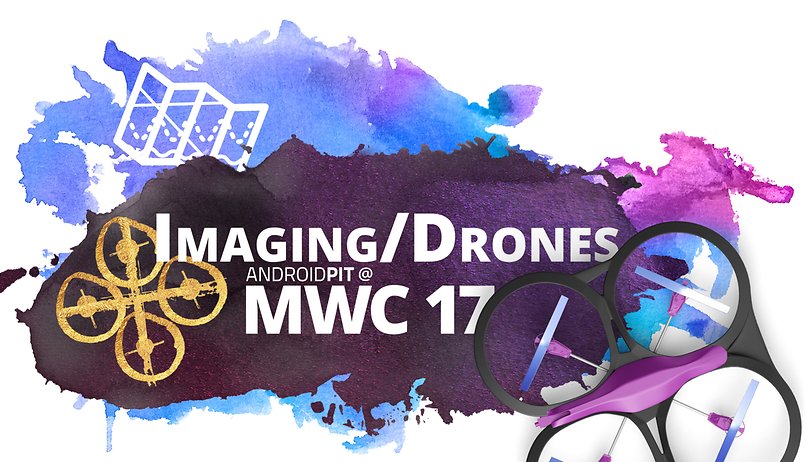 It's now obvious that drones will play an important role in the coming years. Contrary to what you might already be thinking, they can be used for a wide range of activities. Let's take a look how they could change our lives.
Some of you might remember a time when we all thought 'smartphones are the future'. In this sense, the future is now and smartphones have certainly revolutionized our society, our economy and how we interact with one another. As the smartphone is now an intrinsic part of our everyday lives, we can no longer say that these are the future. The future now lies in connected objects that can be controlled through our smartphones: a smartwatch that control your home heating, an app that automatically turns on the sprinklers or, now, can control drones.
There are many areas in which they can be used
Drones are particularly interesting because they can be used for many things. Originally, drones were used for military purposes, on the one hand because their usefulness in this area is obvious and on the other due to the low cost of this technology. For a long time, the military was the only one interested in this technology and with the means to develop it.
Over time, things have changed. Drones are no longer exclusive to the military. PricewaterhouseCoopers (PWC), a business that specializes in accounting and auditing, estimated at the start of 2016 that the market for drones was worth $127.3 billion. With time, this will only increase but several factors are present that could damage their popularity. We'll get back to that s little later.
What can you use a drone for? We can split this into three categories: there are military drones, there are drones that are specifically designed for professional activities and, finally, there are drones that are designed for personal use - so there are a wide range of uses.
They can help you in your work…
Perhaps you haven't seen it with your own eyes, but professional drones are now used quite regularly. PwC consider the two main uses in this respect are in agriculture (analysis of field/plant states, maintenance, etc.) and infrastructure oversight (warehouses, pharmaceutical labs, etc.).
In other words, drones can function as a security guard or a farmhand. PwC estimates that the market for these two sectors is worth more than $77 billion. Of course, there are many other uses for business drones: exploring and discovery (geographical tasks, like surveying) and / or terrain analysis for maps, internet broadcasting (although Google has abandoned this project), courier deliveries (Amazon Prime Air is already delivering some products by drone) or transporting people (a project on this is currently underway in Dubai to develop a self-flying taxi) …
... or simply just for fun!
For many fans of new technology, fans of anything remote-controlled and for the curious, drones can also be used for private uses. It's no longer a question of business or even profit (perhaps in some cases), it's simply about having fun by using and discovering technology.
You might be wondering, what can I do with my own drone? Selfie fans will be able to use drones to take photos of videos of themselves (some drones can even follow you around like a puppy if you want them to), so you will be able to see pictures of yourself from a new perspective, from a greater distance and from better angles.
Speed and/or competition junkies will love using drones for 'FPV racing'
Speed and / or competition junkies will love using drones for 'FPV racing'. This acronym means 'First Person View', video game fans will probably already know this term: it means that, visually, you will have the perspective of the person leading the race. As for 'racing', it's simply about racing. In our case, with drones, it's as if you are in the cockpit of your drone thanks to the camera that you place in the top of it. Therefore, you'll see everything from the forefront while your drone is flying, therefore, it's all about speed… Imagine the feeling you could have! If you love competition, you'll definitely love to race against other drones.
These changes might not necessarily be for the better
All of this shows great potential but some aspects will spoil it. On one hand, the price is still a problem for professionals (a Lidar sensor alone costs around $700), much less for individuals as, while some drones seem expensive, there's still a whole technology in development in the background. This doesn't excuse the huge prices imposed by some manufacturers, but it could explain it.
A second problem or, at least one negative aspect, is the need to adapt our society to drones. On one hand, legislation has had to be changed (and perhaps more legislation will be put in place) to such an extent that the whole issue has become a real headache in America as the legislation vary from city to city. So, regarding laws, we'll have to wait to see drones flying around (of course, it's illegal in a city but not everyone is interested in the law) and to accept the potential dangers that could come with them.
Managing drone information is also an element that must not be taken lightly. On one hand, they must (in theory) respect private life rules (which as all know can be difficult). In addition, transferring information between your drone and other devices (smartphones, drones, etc.) has certain limits, (for example, if you are in the countryside and your signal is weak) and, while this can be avoided in many situations, the problem still hasn't been fully resolved. 5G will also probably play a role in this issue.