Exclusive: How HTC plans to get back on top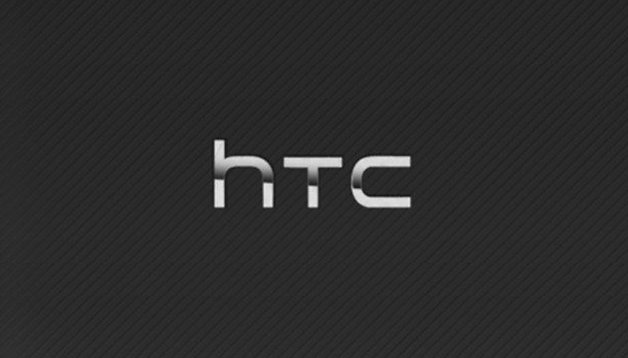 I spent a little time with HTC's Jeff Gordon recently in New York City at the Double Exposure event where the Desire Eye and RE Camera were officially unveiled. We talked about HTC's game plan for getting back on top and covered strategy, sales, software and some exciting new developments in HTC's repertoire. The presentation of the unique Desire Eye and RE Camera provided a kind of a symbolic backdrop for what we covered. NEXTPITTV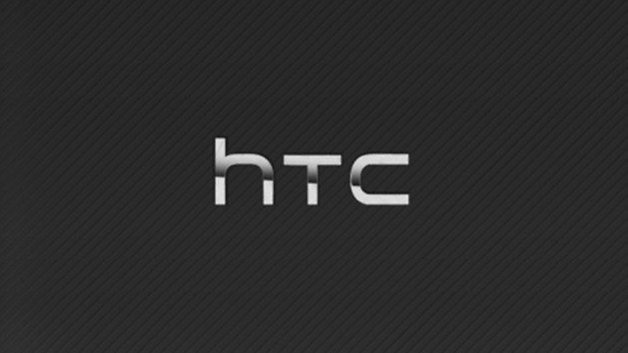 Some background: HTC's fortunes
HTC has been in a little trouble of late, with the company's heyday seeming to shrink into the past. But HTC is not lying down quietly and is forging ahead in a variety of interesting ways to get back on top. While HTC did sell off some assets and make some cutbacks recently in terms of marketing, the financial situation of HTC is a bit of a mixed bag.
Profits are up for the second quarter in a row, but sales continue to decline. Nevertheless, the HTC One (M8) is still widely regarded as one of the best Android devices of the year, just as the HTC One (M7) was before it and HTC has also been enjoying success in developing markets and South East Asia with its Desire and Butterfly lines. But HTC is interested in creating a bigger pie rather than just increasing its slice of it.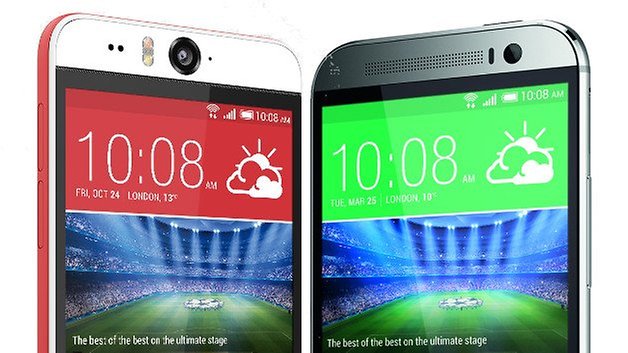 I had some concerns that HTC's recent profitability may not be sustainable, especially in the fourth quarter in the lead up to the holiday period. Considering the recent arrival of the new iPhones and very stiff competition from every other Android maker this year, the fourth quarter may see the pendulum swing back the other way – the profit margin in the third quarter is already pretty marginal. But Gordon is hopeful that by delivering unique products like the RE Camera and targeted devices like the Desire Eye, on top of HTC's great flagships and mid-range offerings, that HTC can continue to build on its successes without having to back off on new possibilities.
Hands-on HTC Desire Eye review.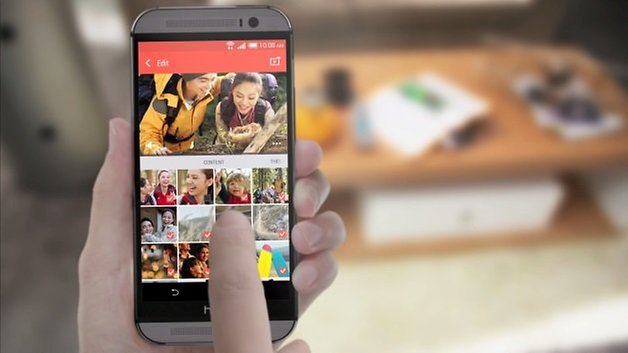 HTC: the software company
One of the most interesting parts of Double Exposure was HTC's focus on software. HTC had already been shipping elements of its Sense experience to the Play Store for a while, to allow individual parts to be updated independently and more quickly than traditional firmware updates allow.
Google has had great success with this strategy, as has Motorola under its tutelage. While Gordon acknowledged there are some parts of HTC Sense that simply cannot be shipped to the Play Store, he did confirm that HTC is taking a keener interest in being seen as a software company and being able to share HTC software beyond HTC devices.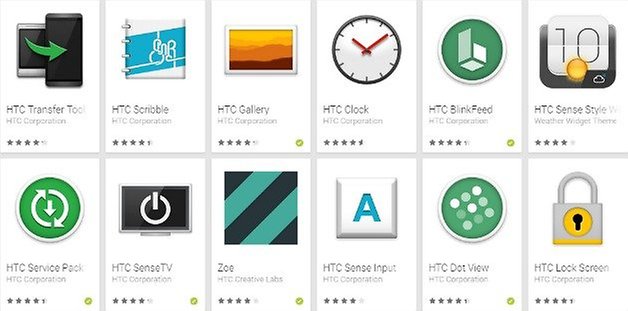 Part of this strategy involves Apple, believe it or not. At the event, Zoe 1.0 was announced and the surprise revelation was that it would also be available to iOS users. HTC's plan is to branch out from just being a hardware manufacturer into being a software maker as well, and tapping into iOS makes perfect sense. Achieving a critical mass for the social network and eventually monetizing it is definitely on the radar.
Building a large Zoe community across both mobile operating systems makes a lot of sense, and shipping the new Eye Experience software to existing HTC devices like the One (M8) as a software update is also a clever move. Whether all of this provides a gateway to purchasing new HTC products in the long run is not really the point. It is simply a diversification strategy that brings HTC's software ambitions much closer to being realized by sharing them with more people than can be reached by the phones alone.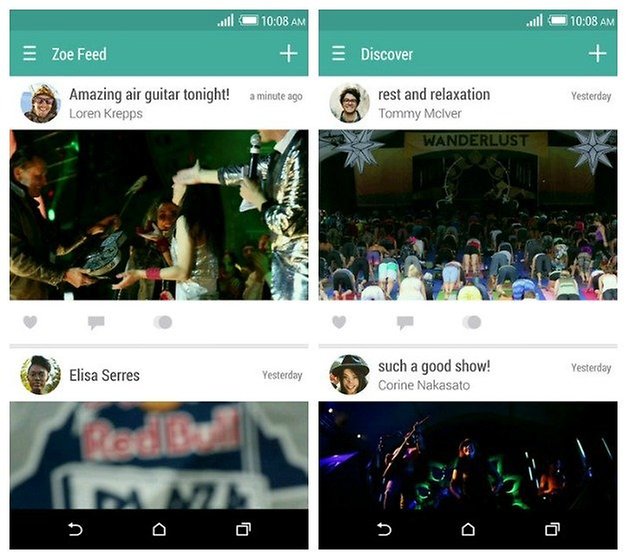 Gordon confessed that the shift from being a hardware company to being both a hardware and software company is critical to HTC's future. Being seen as a company that delivers products both in boxes and over the air, much as Apple is with iPhones and iOS, is something HTC is clearly banking on. Zoe is a great start and the Eye Experience seems to be the next logical step.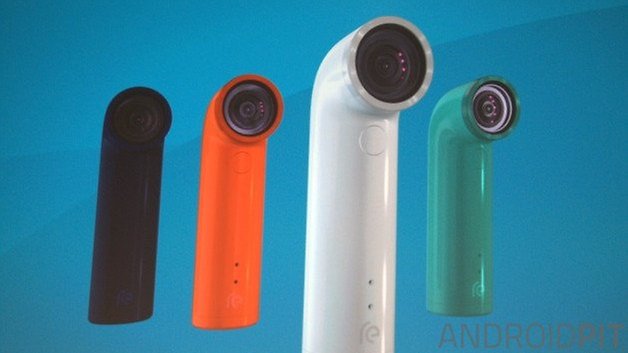 ''Emerging Devices'' unit
The RE Camera comes out of a connected device department at HTC that is also responsible for tablets, wearables and other ''things'' that will be coming sooner than we think. While the RE Camera may seem to be a slightly odd development for HTC, the focus on expanding the pie rather than the slice is clearly well underway already.
The RE Camera is not intended to be a GoPro competitor either. Gordon was reticent to even call the RE Camera an action camera. He points out the rather obvious: that the GoPro is a little intimidating and not necessarily the kind of thing that the average parent or suburban dweller would want strapped to their head to capture everyday pedestrian moments. After all, not many of us are diving into volcanoes, snowboarding in front of avalanches or wing-suiting our way through mountain valleys.
Hands-on HTC RE Camera review.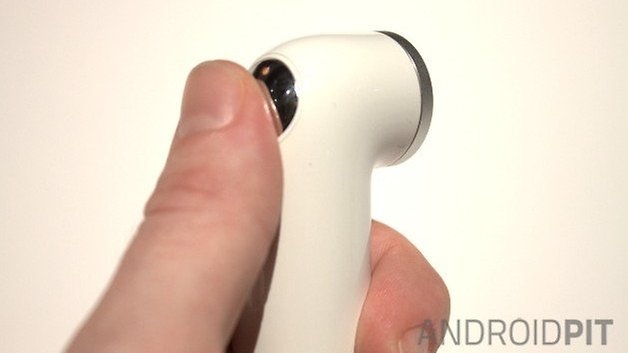 The RE Camera is an answer to this: a simplified, lightweight and ultra portable camera that can be attached to pretty much anything with a multi-purpose mount. Small enough to fit in a pocket or be worn around the neck, the RE Camera is targeted at the average person that wants a quicker and easier way to record fleeting moments than having to deal with their phone, which requires unlocking, camera apps, video settings and zooming. Again, the focus on the average consumer is center stage.
There will also be the possibility to live stream direct to YouTube in the near future and an open API for developers to get involved with. The RE Camera also works on both Android and iOS, again broadening the scope of its impact. The RE Camera is just one of a variety of ''emerging devices'' that HTC is looking into, including the smartwatch which has been deferred to a 2015 release.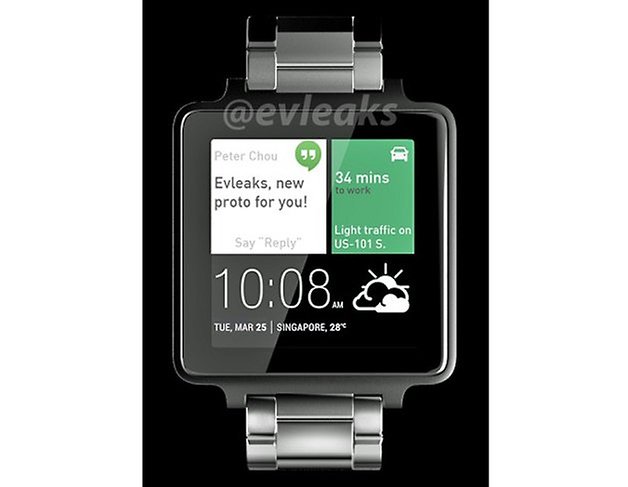 HTC smartwatch
The rumors of HTC's smartwatch project circulated for a long time and then the project was abruptly shelved until 2015. The reason for this is twofold: the lack of maturity of the Android Wear platform, as well as the lack of a compelling reason to strap one onto your wrist. HTC seems willing to step back and wait for the platform to develop and mature and to await more interesting possibilities to emerge than simply differentiating on looks alone. Gordon was even coy enough to say ''whether it's a smartwatch or a different type of wearable,'' HTC is already working on it.
According to Gordon, simply offering the same experience on a square or circular watch is not a good enough reason for HTC to add a ''me too'' product to the market. When the HTC smartwatch does appear, he said, it will of course feature amazing design and the thoughtfulness that HTC puts into its products to deliver something unexpected and unprecedented. HTC wants to bring a product that's going to make a difference rather than just another wearable that essentially already exists in various other forms. The problem with these current offerings, according to Gordon, is that they don't yet deliver what consumers actually want from the platform.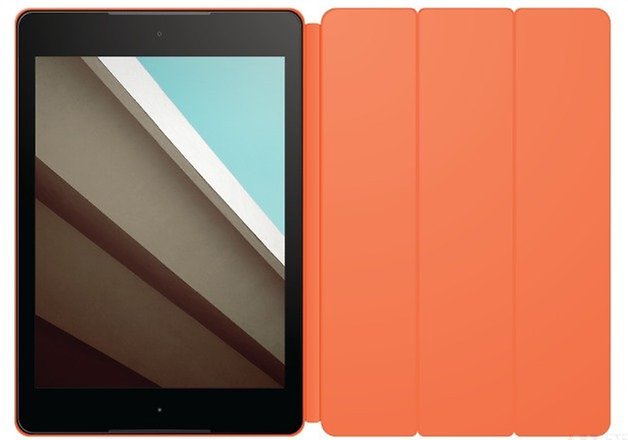 HTC tablets
HTC hasn't had the best track record with tablets historically, with the HTC Flyer and HTC JetStream perhaps not performing as well as the company would have liked them to, based either on price or carrier exclusivity. Even back in 2011, HTC was wise enough to step back from a device category that wasn't working for them, in the same way that the smartwatch project has been shelved for the immediate future.
While Gordon was reticent to admit anything about the Nexus 9 collaboration with Google, he did again confirm that HTC will be re-entering the tablet market on its own in the very near future. Considering the massive upswing in sales for Asus on the back of the Nexus 7 success, it stands to reason that interest in HTC tablets will get a lot more attention in the wake of the Nexus 9 hitting the market.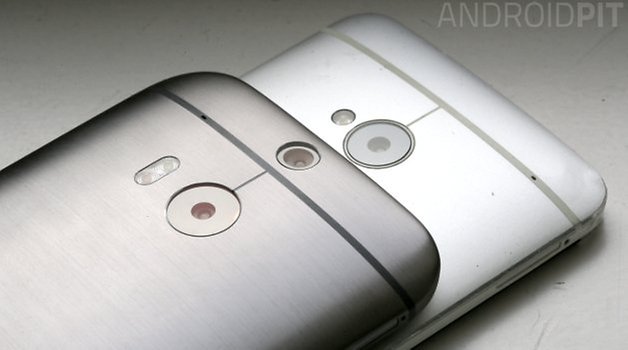 The UltraPixel dilemma
There has always been a bit of confusion surrounding UltraPixels. HTC originally developed larger pixels to fit on the same sized sensor to capture more light and thus, produce better low light performance with a lower megapixel count. While this sounds great in theory, and occasionally is in practice, the UltraPixel camera on HTC devices has traditionally been the weakest point of otherwise exceptional devices. Consumers are also constantly perplexed when they see 13 MP cameras and then HTC's 4 MP camera.
I asked Gordon if the appearance of new HTC devices with ''regular'' megapixels – which have been received quite well so far – means that HTC is reconsidering the UltraPixel idea. He gave me the same response as he did at MWC earlier in the year but this time with a caveat: that HTC is still very much committed to UltraPixels, but this time he acknowledged that HTC is well aware that there are places and devices that are not necessarily the right ones for UltraPixels. Consumer feedback has provided this information, but the flagship One series looks to be sticking with UltraPixels for a while yet.
Best Android camera phones.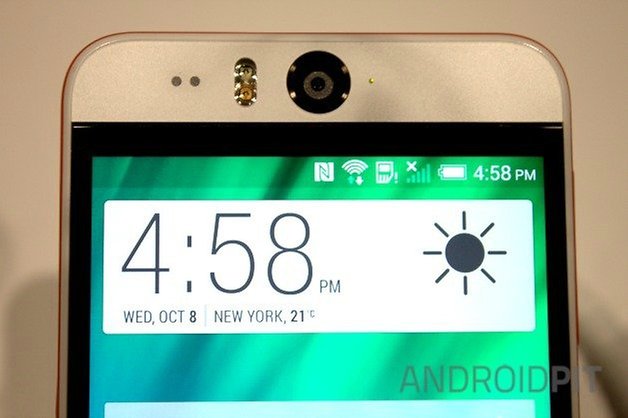 Ultimately, HTC will make a camera decision based on what seems appropriate for the particular device in question and for the market it will enter. While this means that the One line will continue to get UltraPixels, the appearance of new Eye variants perhaps means we may see a One (M9) Eye with a 16 MP camera offered as an alternative next year. Gordon of course, would not comment on this possibility, but the One (M8) Eye continues to circulate as a rumor, although it was not mentioned at the event.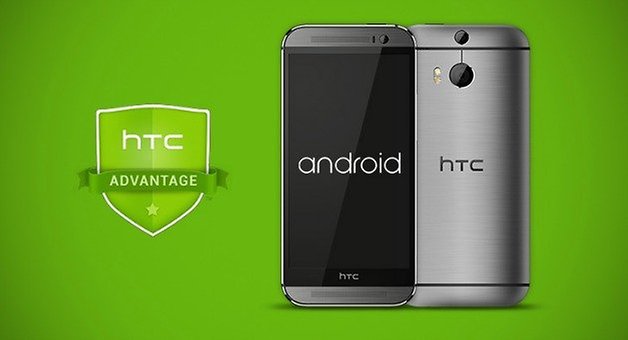 HTC: the company that cares
HTC's Advantage has been received very positively, especially in the US, where you can get a free screen replacement in the first 6 months of picking up a new device, along with free cloud storage and guaranteed updates for two years from the date of release of a device. This committed relationship after the date of purchase is key to HTC's strategy to build its loyal customer base.
HTC has been very transparent with Android 5.0 update within 90 days and is generally communicative with its customers when things don't work out as planned. This represents a very marked difference to some other manufacturers, who remain perennially hush hush, never comment on problems or delays and generally keep their customers in the dark.
HTC is very aware of how much this transparency and support actually means to users and it is something it intends to improve upon even further and expand into other markets as the possibilities arise. The pilot program in the US may well be extended to other markets and all One flagships get Advantage worldwide. More devices and more markets will hopefully follow.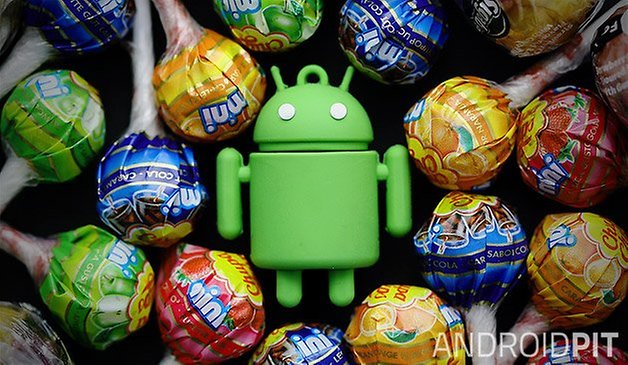 Final thoughts
HTC's strategy to regain its market strength and profitability are clearly defined around a few core touchstones: relationship building with its loyal fans as well as new mainstream consumers, expanding the HTC brand to include being seen as a software company, expanding its product portfolio with a return to the tablet space, the new Eye variants, RE Camera and eventually a smartwatch and other wearables, and generally just getting each device in the Desire, Butterfly and One range just right.
HTC is focused on developing products that are remarkable and distinct, beautifully designed and well considered to really deliver what consumers want from their devices rather than just adding more devices to its portfolio. Getting into the minds and hands of the average consumer and not just the tech savvy is clearly a priority.
Despite recent difficulties, it's really great to see HTC on the front foot, pushing its successes, improving on its wins and expanding its brand and reach. Taking a few well considered risks may also pay off in the long run, and if everything goes to plan, we might just see HTC making a return to the glory days. Even without Robert Downey Jr.
What do you think of HTC? Do you think it have a winning strategy on its hands?