AndroidPIT in China, day 2: a look inside Huawei's Shenzhen HQ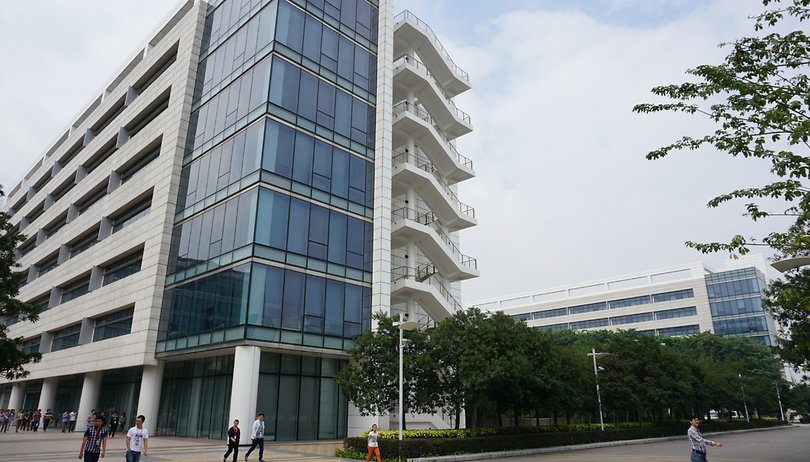 Having lost my phone the night before, I am abruptly awoken by a PR wondering why I'm not downstairs in the shuttle bus. No phone means no alarm, a fact that was lost on me in the daze of searching for a lost phone last night. I throw everything into a suitcase and join the media tour, only marginally late and blissfully unaware I have left my jacket on a chair in my vacated hotel room.
On the ride to the Huawei campus, my lack of jacket – and the passport inside it – dawns on me. I'm less than a day in and I've already lost a phone, a passport and a jacket. Excellent. Calls are placed and assurances are made that my coat will meet me in Beijing. There's no risk of freezing in Shenzhen though: it's a beautiful 26 degrees under the haze of pollution that hangs over the city.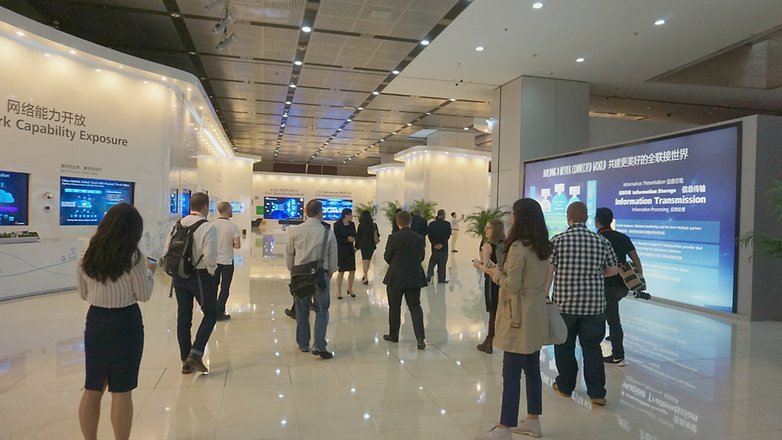 When we arrive at the Huawei campus we are shown around the visitor area, which showcases Huawei's achievements in the infrastructure space, including new 5G base stations, its current device lineup, plans for the cloud and demos of the latest cutting edge technology.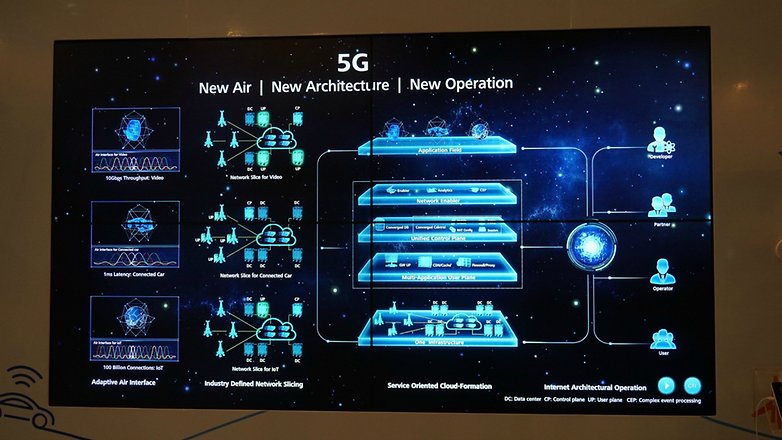 We then meet with the minds behind the Huawei Watch including Mengran Dong, the president of the Huawei Watch product team and get to ask pointed questions about smartwatch batteries, the lack of differentiation in Android wearables thanks to Android Wear and what might come in the Huawei Watch 2. The possibility of a Kirin wearable processor comes up but no one wants to comment on it. Sometimes you get the juice and sometimes you don't.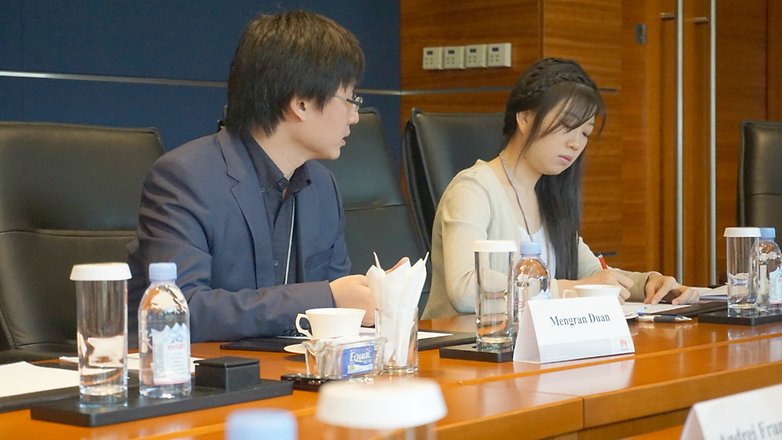 Next up was Clement Wong, VP of global product marketing, who showed us some top secret things I can't talk about here. This is always the fun part of any trip. The moment you see something new and unannounced, weeks before anyone else. I can't tell you what it is though, so you'll just have to wait to find out.
Our meetings end and we take lunch in a private lunch room while traditional Chinese music is played live right outside the door. We are joined by another Huawei executive and my focus wanders to the fact my SIM card is not working and I can't connect to the Wi-Fi. There goes another thing I figured wouldn't go wrong on a trip like this one.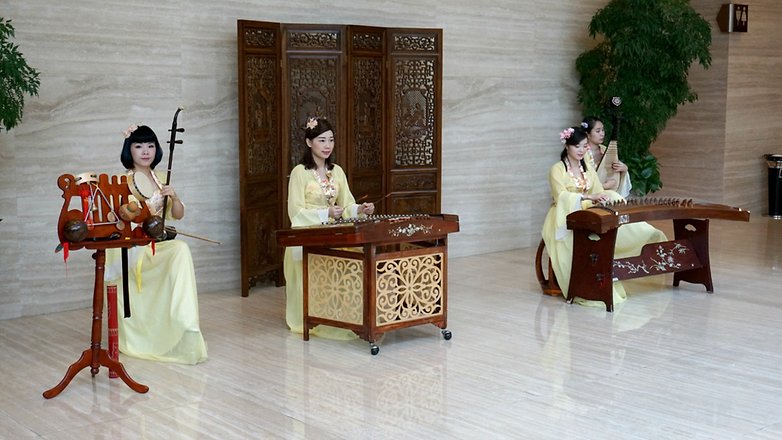 After lunch we walk around the vast Huawei campus and head to the testing lab. The testing lab is where new devices are subjected to various forms of torture to ensure they meet international standards. Only once all the tests are passed can a new phone be launched onto the market.
We can't take photos, but there's a machine for everything. Bending machines, plugging machines, twisting machines, dropping machines and more. We've covered some of the more humorous Android testing robots before, but Huawei also has a bunch of less funny, but equally important tests.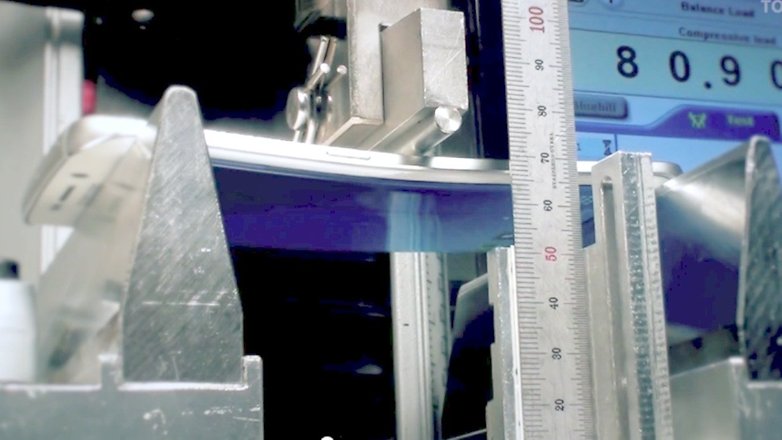 Devices are heated up rapidly and cooled down just as fast, sometimes suffering as much as a 90 degree temperature change in just a minute. The effects of humidity and exposure to sunlight are also tested and there's a pleasant whirring, beeping and clamor going on everywhere. We don't catch sight of any unannounced devices, but we do get to see phones drop tested with force. Fortunately everything comes out unscathed.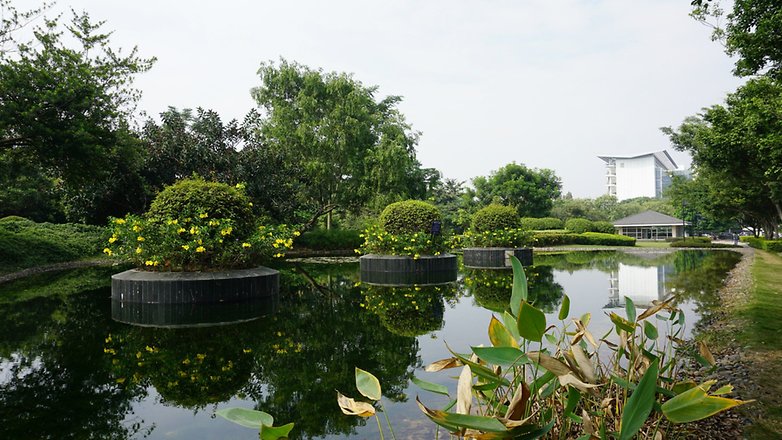 We walk to one of the many coffee shops at the Huawei campus and await our shuttle bus to the airport. The airport provides the usual dramas: problems with passports, tickets and bag inspections and there's more than a few puzzled looks from officials when it becomes apparent that everyone has a bag full of tech hardware. We board the flight, I fire up my laptop and settle into my mobile office as we travel to the location of day two of the media tour. Join me in part three as we take on Beijing.
What do you think of Huawei's campus? Would you like to visit?