AndroidPIT in China, day three: making the Nexus 6P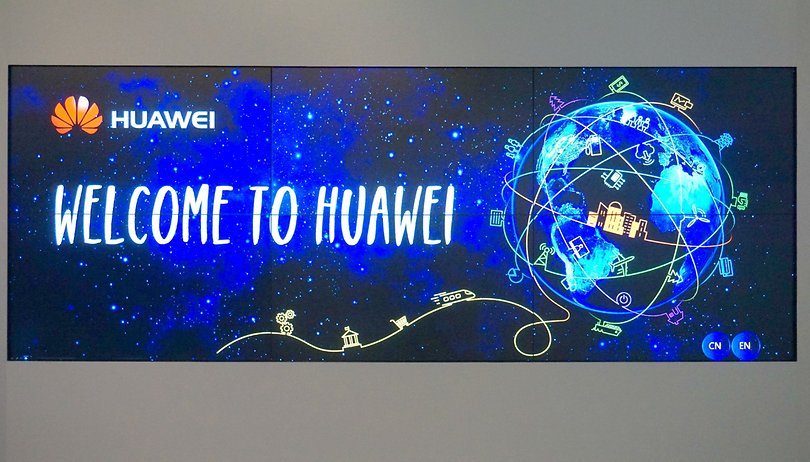 Waking up in the hotel in which a press conference is being held is always a great thing. The start of today's leg of the Huawei media tour sees us in the Shangri La in Beijing for the announcement of the Kirin 950, Huawei's latest semiconductor. Alarms go off, breakfast is eaten and everyone is on time, although I still manage to be last. Five minutes later and I'm sitting in my first Chinese press conference. What could possibly go wrong?
Nothing, actually. Despite the Western media's last-minute inclusion in the press conference, the live translators were on point, there was an English-language version of all the slides and the headsets worked first try. This is rare, so I hope you're as impressed as I was.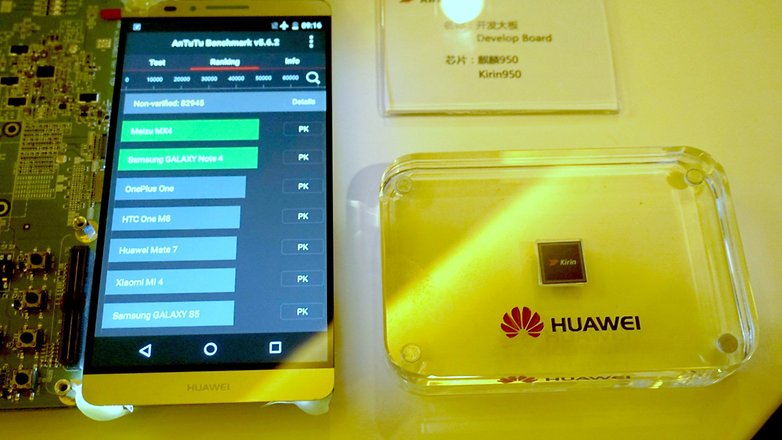 The announcement article for the Kirin 950 is published during lunch in the hotel restaurant, then we head for a board room to meet with Bruce Lee, Huawei's VP of the Handset Product Line. He walks us through Huawei's business model and plans for the future in the premium device market.
Lee tells us that Huawei's strategy is quality over quantity, with the company offering increasingly fewer devices in recent years. Considering Huawei's rise to the number one spot in China and number three in Europe (behind Apple and Samsung), the strategy is clearly working. Huawei reinvests 10 percent of its profits in research and development and half of its 170,000 employees globally are engaged in R&D.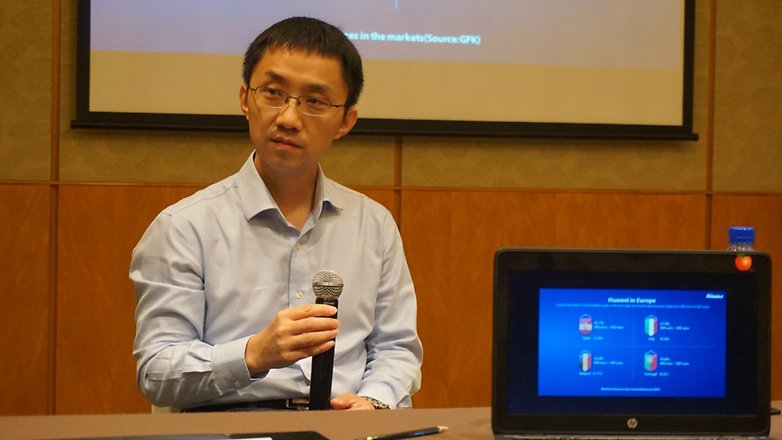 Next we meet with Eric Fang, the VP of Huawei's R& D Center in the US: one of the people behind the Nexus 6P. It's still early days yet but the initial response to the Nexus 6P has been very positive. Check out our Nexus 6P review if you're not familiar with it, it's an excellent device. It was tempting to question Huawei on the possibility of delivering stock Android devices for the US market generally, so we did.
While not the company didn't comment on any actual decisions, Huawei is at least open to the possibility of shipping stock Android on selected devices if the response to the Nexus 6P is encouraging. This is huge news for fans of Huawei hardware, but not necessarily its EMUI interface, which was primarily designed with a Chinese market in mind. We can only hope the feedback from the Nexus 6P is sufficiently convincing.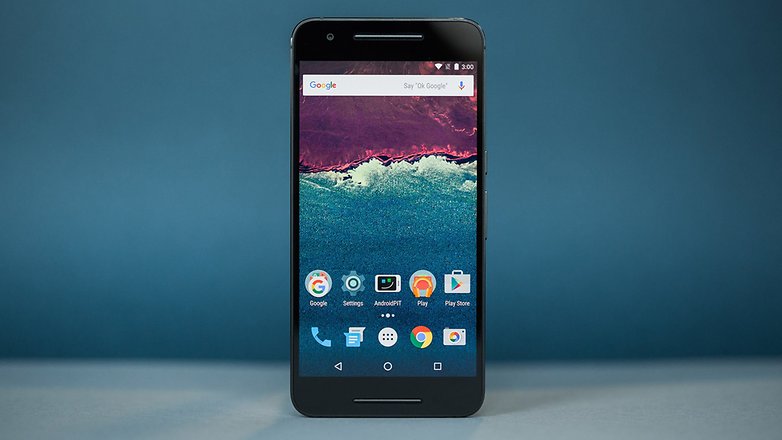 Just as Huawei learned things about battery life and USB Type-C from Google during the Nexus development process, so too did Google learn things about fingerprint scanners from Huawei. One can only imagine that Huawei was the natural choice for a Nexus when you consider how much was riding on the success of Marshmallow's fingerprint API.
But it wasn't easy, according to Fang. Despite characterizing the Nexus 6P as a dream project, he is happy to admit it was also the most challenging of his decade-long career. The development cycle for a Nexus is extremely short and on top of this, Huawei had to contend with the relatively unfamiliar demands of producing a device for the global market.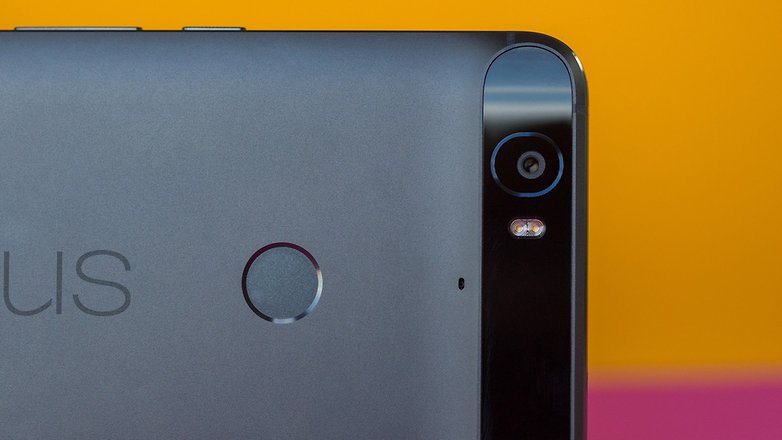 It's safe to say that Huawei has done a fantastic job on the Nexus 6P and we're hoping its success will help bring this company's devices to more widespread attention. If the sales of the Nexus 6P are strong enough, that result may go a long way toward convincing Huawei that a stock Android approach to the US market would be a wise move. This could be a real market game-changer.
With the day's formalities wrapped up and a quick debriefing session concluded, we leave for dinner at a renowned Beijing restaurant. Fortunately, my jacket has arrived during the day, complete with my passport, and I don't have to face the cold unprotected. Journalists pile into the bus, I set up my mobile office and begin writing once again.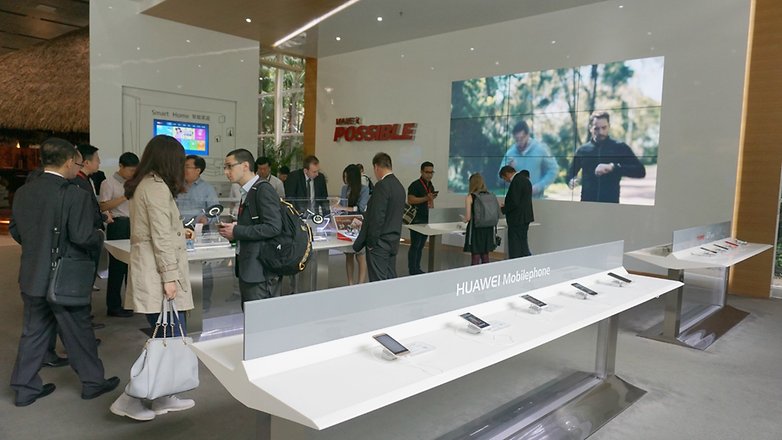 On the way we're asked what we enjoyed the most about the trip and what we would like to have seen done differently. The negative aspects end up being the same complaints we have about trade shows: last-minute changes, Wi-Fi connectivity problems and scheduling conflicts (we had some executive meetings cancelled). It seems no matter where you go these issues will always find you, but it's still always worth going.
As I finish this text we are arriving at the restaurant where we will be treated to Peking Duck, followed by a walk through the streets of Beijing to a theater where we will enjoy a kung fu show. Karaoke gets mentioned, plans are laid for our last day and return flight details are discussed.
As the day winds down and it seems I have escaped unscathed with all my personal belongings intact, the rhythm of the trip clicks into gear just as it is drawing to an end. But this is the life we love: constant travel, fluctuating conditions, rinse and repeat.