Google Schools Apple's Design Team with Bezel-Free Device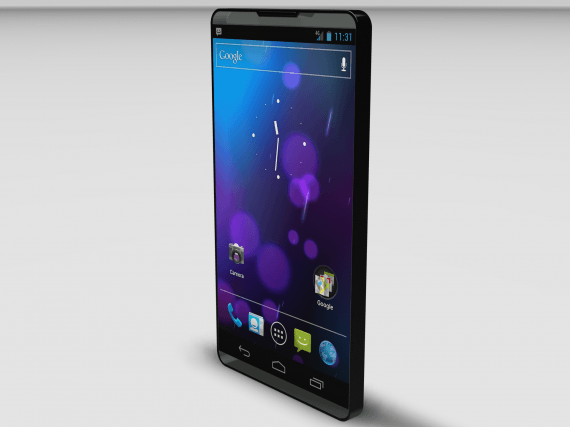 If current reports are to be believed, Google and Motorola are developing the world's first entirely bezel-free device. Not only is this good news for consumers who want an edge-to-edge display (like me!), but it also may mean that Google just beat Apple at their own game.
How so? Well, since the early days of their holy war against Android, Apple has been trying to sue Android manufacturers for lifting design features from the iPhone and the iPad–including the design of the bezel around the display. When Apple sought to ban the Galaxy Tab over a year ago, one of their preconditions for an acceptable Android device was one with "screens that aren't centered on the device, profiles that aren't thin and thick bezels" (as if any company would ever relase a product like that). Alternately, Apple suggested Android try to create a device with a "complete absence of bezel" if they didn't want th device to infringe. I'm sure the Apple lawyers had a good laugh at that..
But that's now exactly what Google is doing.
By incorporating Apple's pseudo "design tips" into the release of the next Motorola phone, they're killing two birds with one stone: releasing a phone that's simultaenously gorgeous and impermeable to patent infringement claims. They're taking Apple's suggestions at face value and saying, "you wanted a bezel-free device? Well...here it is." Not only will it make it harder for Apple to sue, but Google will be bringing the people what they've always wanted: a sleek Android device with a beautiful edge-to-edge screen. In a rare twist, it almost seems as if the patent wars have lead to an actual innovation here
And if you'r worried that you may accidentally tap the screen with your hands (an act that the bezel usually prevents), don't worry. Google has you covered.
Google's already rolled out a feature that allowed on-screen buttons – including the back, menu, home and settings buttons – to disappear and re-appear when needed in Android 3.0 Honeycomb. I have no doubt they'll create a similar "virtual bezel" here, "allowing you to have an edge-to-edge display when you need it, not when you don't," as blogger Eli Fennell wrote in his post about Google's new bezel-free Motorola device.
So, Google basically just schooled Apple's design team, while simultaneously bringing an innovation that fans have been asking about for ages. I'd call that a win.
(Top photo by Reddit user Edalol)