Google Play 15 minute app refund policy bumped to 2 hours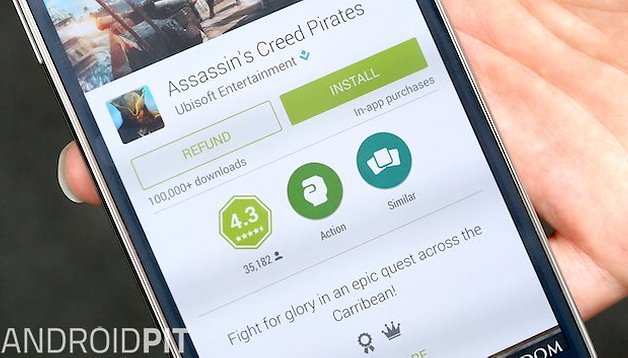 We've told you in the past how to get paid Android apps for free, which can be done many ways. One of the ways is achieved by making use of the Google Play return policy where you can use an app and get a refund, as long as it is done within 15 minutes of the purchase. Now it seems this has been mysteriously extended to 2 hours.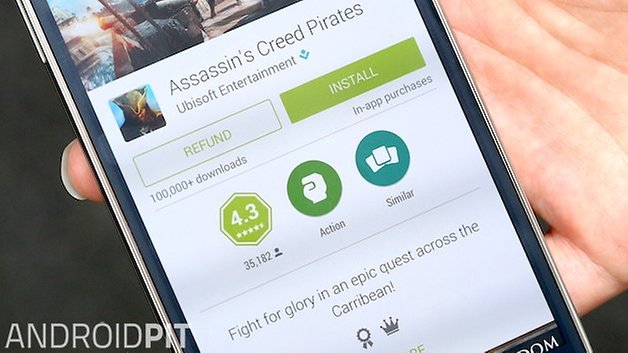 The jump from 15 minutes to a whopping 2 hours has arrived without a peep from Google or an official change in the policy, and looks to be working for users internationally. Weird, right? Well, we tried it out and it worked!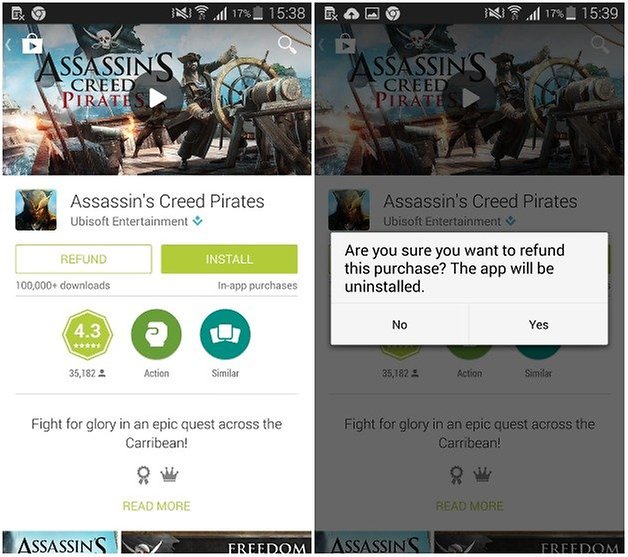 Exactly how long this new timeframe will last, or if it will be official, is not yet known, so be wary if you are wanting to test this out and risk going over the 15 minutes. The refund box still seems to be there even if you force close the Google Play Store, and the app in question.
[We] only advertise a 15-minute refund window, that is the guaranteed window for a user, but [we] do extend the window in some cases to account for download times.
The official response from Google to Android Police left things still quite blurry, but at least they aren't ruling out that a change to the policy may be put into place. I'm certain that Google just doesn't want users to abuse this feature, though I can see how it would really help users who do pay for apps and end up being disappointed after the 15 minutes have elapsed, especially for those super-demanding and long drawn-out games. On the other hand, this would hurt app developers who put hard work into great apps, just to have the money taken away. Again, this might not be the case for all regions, so tread carefully.
What do you think of this sudden and mysterious change? Do you think Google will amend the refund policy, or is this just a test?