Google patents VR rollerskates to stop you bumping into stuff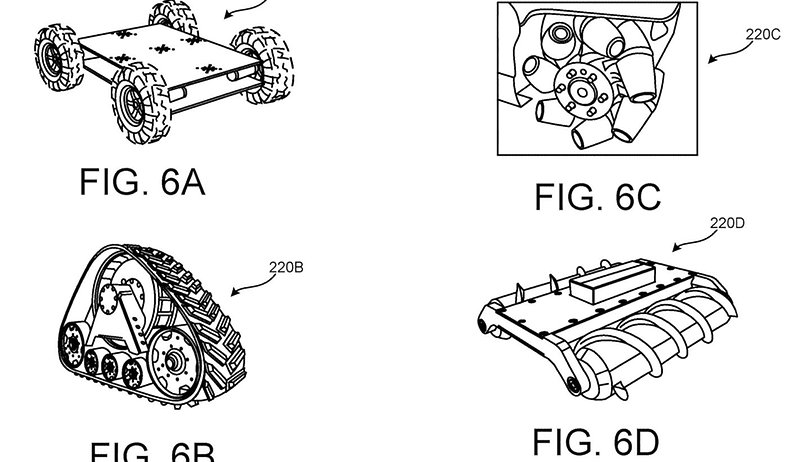 Virtual reality can offer us vast worlds to explore, and while we can move our head and hands relatively realistically, actually walking around remains a problem. Even with a wireless headset, you can't move much before without bumping into your coffee table or stepping on your cat's tail. But don't worry - Google is working on it, even if their idea may look a little goofy.
While the audiovisual side of virtual reality is on track, the more innovative proposals in the technology are now tackling how to immerse our other senses, such as touch and motion. This includes complicated sensor arrangements set up around the room, motion trackers in your pockets and even strapping our VRnauts into special treadmills.
A new patent from Google, however, points to a solution that seems elegant in its logic: walking naturally starts with the feet, so what about motorized VR footwear?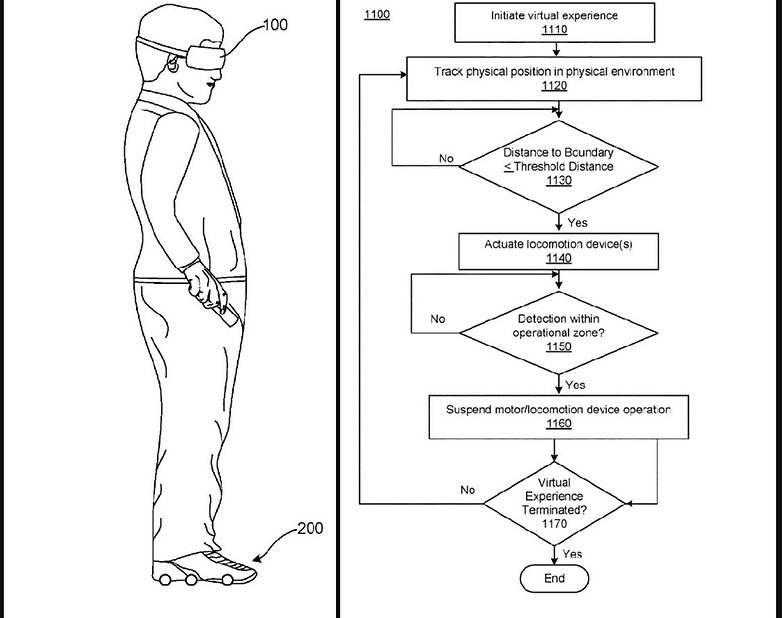 Google's patent outlines schemes for a kind of motorized VR roller skates that will let the user walk normally, while the motors and wheels work to stop you from actually going anywhere in the real world. This should keep you inside the VR safe zone and stop you from banging your knees against your living room furniture.
The patent describes how Google's VRskates will enable the you to walk "seemingly endlessly in the virtual environment" by tracking the user's feet in a similar way to how hand controllers are tracked in current setups. When you move to close to the 'walls' of your virtual space, the motors kick in to correct your position without you even noticing.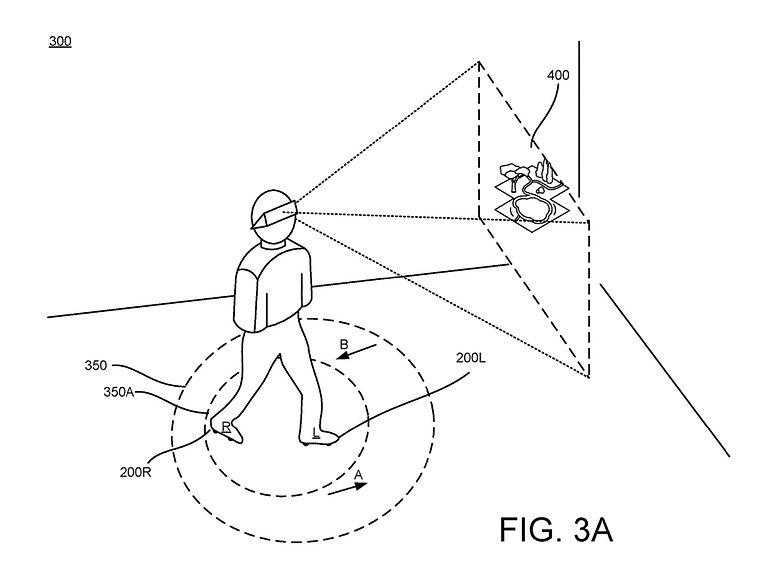 As to what this fancy footwear will actually look like, Google's patent naturally tries to cover a variety of possibilities, including regular roller skate wheels, tracks, and even omnidirectional wheels, which would allow swift turning and sidestepping - ideal for games that feature combat and sports.
Will this actually work?
Google may be a big name in tech, but it's known as much for its flops as it is for its triumphs, so I'm following this with relaxed expectations. Especially when it comes to VR, Google Glass and Google Daydream aren't exactly thriving nowadays, but it's good to see that Mountain View is continuing to develop VR.
Google's patent certainly seems more elegant and less clunky than treadmill-style solutions, but you don't have to be a genius to see a problem with motorized shoes that you don't control and can't even see. Without a harness to keep the user upright, you might end up falling over even without the threat of furniture. Then there's potential issues with queasiness caused by the confusion of the senses, if the tracking isn't accurate enough.
Having said that, if done right, these VR shoes be a winner, allowing a Star Trek holodeck style VR experience in which our movement is untethered to our real world surroundings. Let's hope that Google doesn't drag its feet on these high-tech skates.
What do you think of Google's patent? How do you imagine VR shoes will look like on the market?