Google's Nexus Strategy: Why Are Nexus Phones Not Selling Better?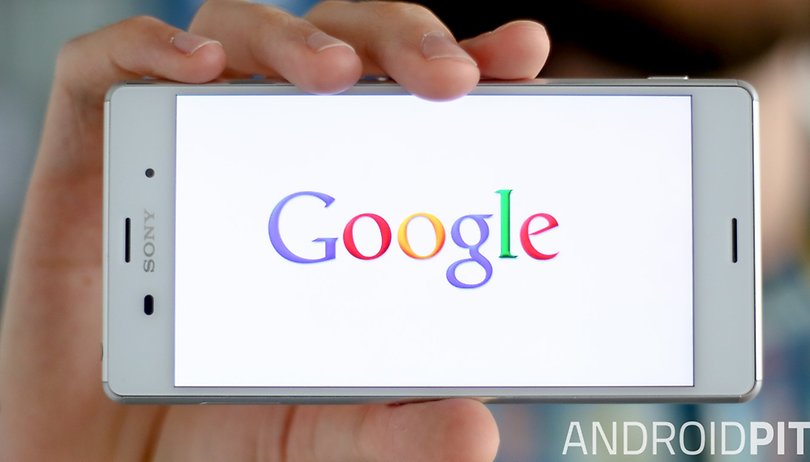 The HTC Nexus One, Samsung Nexus S, and the Samsung Galaxy Nexus all have a few things in common: They are pure, unskinned Google Experience devices that are first in line to receive updates, and are tailored (in a big way) for developers. They also don't seem to achieve the high amounts of sales/consumer attention that flagship devices from those OEMs seem to attract. Samsung recently stated in court that Galaxy Nexus sales were "so miniscule" that the phone shouldn't be considered a threat, which leads to 2 questions: Is Google's Nexus strategy working? Why do these amazing phones receive such little consumer attention and generate such "small" sales in comparison to flagship phones? NEXTPITTV
Sales Figures
When it comes to sales, Nexus devices have (so far) never had a reputation of achieving record breaking numbers. The first Nexus device (HTC Nexus One) was hands down one of the best devices I have ever had the pleasure of using. Yet in terms of sales, it was a total flop. While the iPhone very quickly sold 1 million units, and the Motorola Droid sold over a million within weeks after its release, the Nexus One managed to sell less than 150,000 devices after its first month. I still remember walking into a Vodafone shop in Berlin and my friend asking the salesman for "the best Android phone on the market". His answer was the Nexus One and HTC Desire. It was no secret how great of a phone it was.
The Nexus S fared better, but certainly wasn't a "hit" with consumers. In 6 weeks it managed to move a reported 500,000 units, which is certainly better than the Nexus One, but still small when compared to sales of other popular Android phones that were released in the same year.
The Galaxy Nexus is by far the best performing Nexus phone in terms of both functionality and sales numbers, and The Verge reports that 250 million dollars worth of the devices have been sold. That's certainly not a bad number, but according to Samsung, it "only accounted for 0.5 percent of the market".
That particular statement was made by Samsung attorney John Quinn during the Samsung/Apple trial yesterday, but it seems pretty clear that in court, Samsung will naturally want to minimize the success of the Galaxy Nexus. It's still currently being debated as to whether the device "causes harm to Apple, so braggin on GNexus sales might not be the best strategy. Apple seems to believe that the device sold more than Samsung is admitting, but that's another story altogether. One thing is certain though: No Nexus device has performed nearly as well (in sales) as a flagship device like the Galaxy S2 or S3. Why?
I believe there are a couple of reasons for that.
Marketing
The Nexus One was the first device that Google attempted to sell directly. Google is good at a lot of things, but direct sales/marketing/customer service for consumers (for hardware anyway) obviously wasn't their strongpoint when they released the Nexus One. I never saw a commercial for the Nexus One, and if anyone had an issue with the device, emailing Google or trying to reach one of the few carriers that stocked the device was a real pain for consumers.
The Nexus One received huge amounts of media coverage from almost every tech blog on the internet. That qualifies as marketing right? Certainly. But when compared to Megan Fox using the Motorola Devour in the bathtub, it just doesn't cut it. Both ways are effective, but are completely different types of marketing that reach a completely different type/range of consumers.
The first time I saw a Nexus S is when Eric Schmidt (who was Google CEO at the time) pulled one out of his pocket at a conference in Berlin. It was a nice phone, but again, when compared to the attention that the GS2 and GS3 received, it was almost invisible.
The Galaxy Nexus definitely received more TV time and marketing attention than any previous Nexus device, and is the first phone to be sold directly on Google Play in the US. It's a Nexus phone that I see people using on the train in the morning, and it makes me wonder how many of them Samsung actually sold. Unfortunately though, the Apple Vs Samsung case is pulling a bit of a blanket over the head of the device, and it could take some time before we know just how well it actually did.
Price
At the time, Android wasn't nearly as popular with consumers as IOS, yet Nexus phones still costed the same price as the iPhone. This is a big determining factor of how well they performed, as Android has only became a serious threat to Apple (in terms of sales) since the release of the Galaxy S2. Nowadays, consumers will buy expensive Android phones due to the traction it has achieved by consumers worldwide. But just a few years ago, Android phones were simply " wannabe iPhones". This is no longer the case, as consumers are now embracing Android for what it actually is: a great operating system that be be found on a variety of phones from multiple manufacturers at low, mid, and high price points.
The Nexus 7 is projected to sell 8 million units in 2012. This is largely due to the low price, but that alone demonstrates that consumers are indeed willing to embrace the Nexus branding.
Arrogance, or treading carefully?
The HTC Desire was more or less the big brother of the Nexus one. Almost identical hardware, similar look, similar build quality, ect. The Galaxy Nexus is pretty much a Galaxy S2 in terms of hardware in many ways as well. So why the difference in sales? Could it be that OEMs would rather promote sales of their own skinned (Sense, Touchwiz, Blur) devices vs Google's?
Nexus devices are a bit tricky for OEMs. To promote a Nexus device is in many ways promoting Google, not the OEM itself. If a consumer walks in a holds a Galaxy S2 and a Galaxy Nexus both running Ice Cream Sandwich, I would be willing to bet money that Samsung is crossing their fingers on them buying the GS2. Why? Because the GS2 promotes Touchwiz, which is a skin that Samsung uses to distinguish itself from other OEMs and to directly identify their devices. The Galaxy Nexus promotes Google and stock Android (although it still looks good for Samsung) look. Consumer falls in love with Touchwiz = interest in all Samsung future devices. Consumer falls in love with stock Android= more interest in Nexus devices, which can come (on paper) from Google directly or from another OEM, thus threatening their future sales to some extent.
Does Google even care?/Time to think again?
This is a tricky one. 1 year ago, I would have said Google could care less. As long as people buy smartphones and search on Google, they make their money regardless. But with the purchase of Motorola, things changed, both for Google and for OEMs. Consumers who prefer stock Android would flock to Motorola if they were to only bring out stock Android devices. In a way, OEMs promoting a Nexus device to consumers can now, to a point, be seen as pointing them slightly towards Google (and now Motorola). As much as OEMs love and profit from Android, I can see how they could view Nexus phones as a bit dangerous for the long term. But then again, most consumers probably don't even know that so many different "skins" exist (or what makes stock different than any OEM skin) do they? There are so many factors to consider. So what's the solution?
For me personally, there's only one solution that's fair: Every OEM get's their own Nexus phone/tablet. This gives customers choice, which is ALWAYS a good thing. It also allows every OEM a chance to confidently promote their own Nexus phone while also supporting their own software (skins), and could prevent manufacturers from having the feeling that Google is playing favorites.
But again, what if a consumer prefers a HTC Nexus phone over a Sony Nexus phone? This is where OEMs will simply have to innovate, and has nothing at all to do with Google.
Conclusion
Nexus phones were a vital tool in promoting Android to OEMs, consumers, and developers. Regardless of sales, the strategy worked. Devs are now flocking to Android, OEMs rely on it, and OEMs, carriers, and consumers worldwide have turned Android into the worlds most popular operating system. Google's Nexus 7 tablet and the 8 million projected sales for 2012 show that Nexus sales are definitely moving in the right direction, and if 2012 is indeed the year that every OEM begins releasing their own Nexus device, the Nexus brand might just be on its way to a much brighter future.
Picture credits: wallpaperstock.net
Additional Stat Sources: The Verge, Gizmodo, Engadget, Eweek, Ubergizmo, Phandroid, and Digital Trends