Could this be the most useful Google Maps update in ages?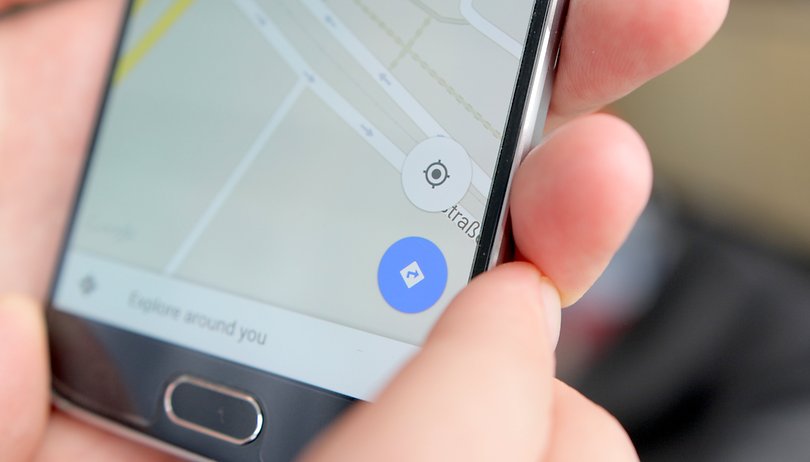 Among the applications that are regularly updated, introducing new functions, software stabilizations and bugfixes, we naturally also find Google Maps, the most used navigator on Android. Although it is a full service, Google developers are constantly working to improve it and make it even more intuitive. The latest news might just be the killer feature that you've been waiting for...finally, you can come back to details of your route after checking something else.
Jump to:
Return to your current route after searches
Google is working on several major new features for Google Maps, including a handy update that would combine driving and transit menus into a single Commute option. But there's a new feature in the work that travelers have been dying to see. Isn't it a pain when you've got a long route set on Google Maps, but after you check the location of something else and want to return to your route, you have to start over? This could soon be a thing of the past.
First reported by Android Police, the Current Trip feature allows users to return to the navigation route they previously set up in Google Maps. So a quick search for something on your journey (a landmark, restaurant, store or whatever) won't lose your route.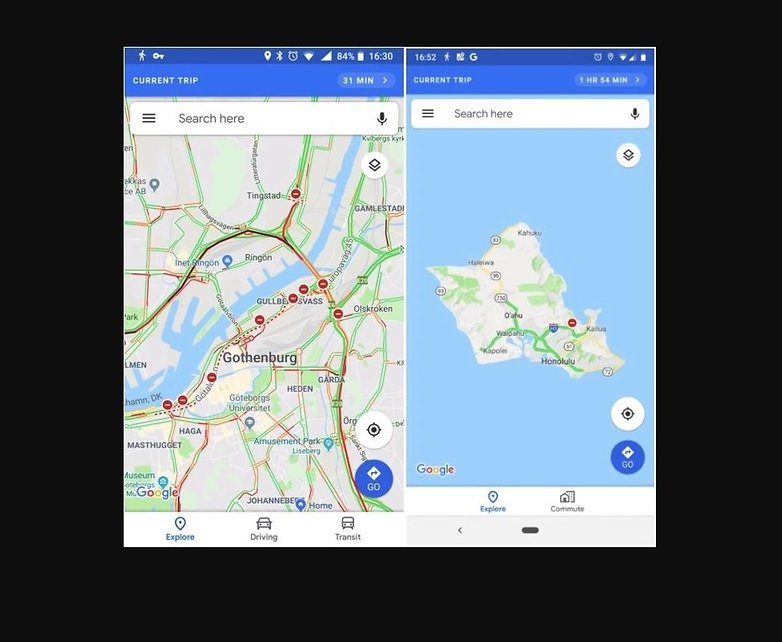 The original report used sources from Sweden, and confirmed with screenshots from several users on Google Maps 9.86.0 that even when using Navigation for directions, users could use the Explore function to make new searches while keeping their route. The users also reported that this currently only worked with transit routes, but we hope that this handy feature will become available for all types of locomotion after its testing period.
Are you hoping to be able to use Current Trip in Google Maps soon? Let us know in the comments!
---
Other upcoming features
Google Maps introduces practical new shortcuts
Shortcuts, the latest new feature for Google Maps, is not coming through the regular update process, but some users have reported being able to use it as Google is able to enable the function via server and is doing so gradually in a slow rollout.
Shortcuts have previously been discovered in teardowns of the Google Maps APK but had yet to appear in any functional capacity.
The news of active shortcuts by Google come to us from a tipster in India via our colleagues at Android Police. The Indian UI of Google Maps you can see in the screenshot below is different from the Explore/Drive/Transit panel that we are used to, but we can see how the addition of shortcuts makes the app more useful.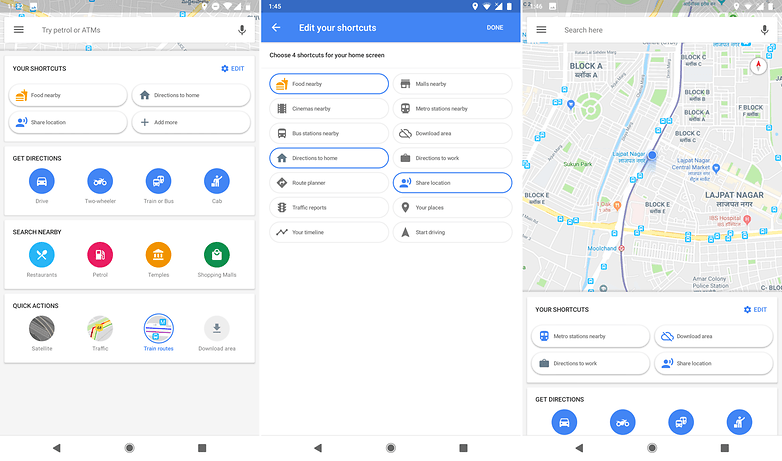 Shortcuts initially appear in Google Maps as a card with three options, but are accompanied by a "+" button for adding more options. In the top right corner is the Edit button that will allow users to remove and replace shortcuts.
In total, you can choose from 14 shortcuts but can only have 4 active at any given time. Options include the most commonly used Maps functions such as location sharing or the ability to download maps for offline navigation.
Notification channels and offline country maps
There are some interesting new possibilities shown in the beta of Google Maps introducing the 9.55 version but, unfortunately, only for those who have Android Oreo. The most important news could be the possibility to download maps of entire countries (no longer limited to those of cities, as you could do so far) and some improvements in the management of notifications of the app.
Thanks to the so-called Notification Channels - now 28 - the user will have the possibility to customize at most different aspects including vibration and notification sounds. By accessing the settings of Google Maps you can then customize these entries.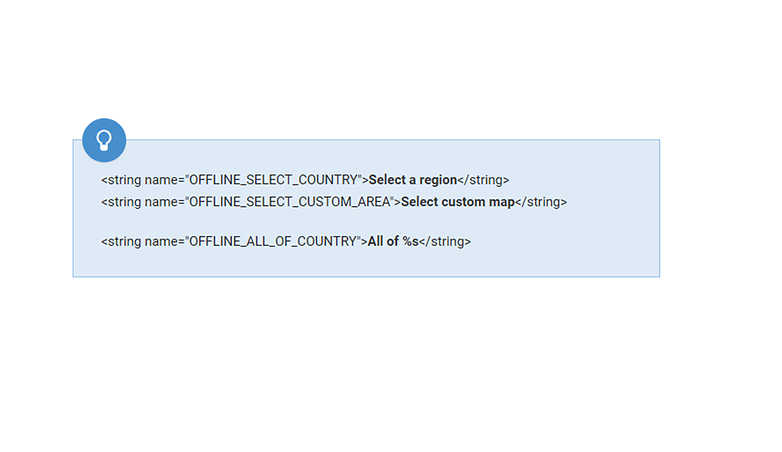 But let's move on to the new developments we've been waiting for. The Android Police team, through a teardown of the APK code (that is a decompilation of the new version of the app) have been able to locate the new feature "OFFLINE_SELECT_COUNTRY" which allows users to download a larger part of the map than we can do today. This means that it will be even easier to travel abroad thanks to the wide-ranging offline maps.
---
Previous Updates to Google Maps
Find out the best time of day to travel to your destination
As well as journey time and actual navigation, Google Maps will now also tell you the optimal time to leave for your destination. This appears as a graph above the navigation instructions from which you can deduce the best time you should leave, based on traffic.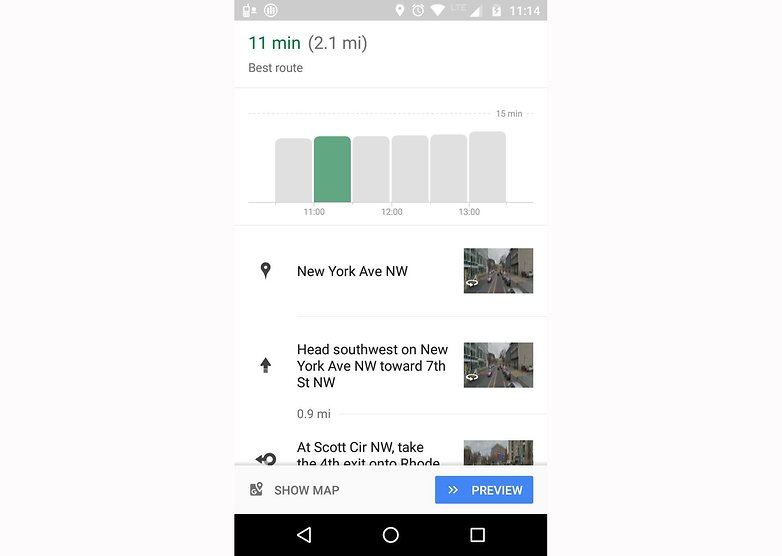 Reserve and pay for fitness classes using Reserve with Google
Google has just announced that users in the US will be able to sign up for fitness classes via Google Maps and Google Search. Users will also be able to pay for their spa, studio, and gym visits with the new feature.
Both the mobile and the desktop versions of Google Search will have the new feature. However, this will only work on the desktop version of Google Maps. Just search for a fitness studio and tap Reserve with Google. You can also go to the official Reserve with Google website to get recommendations and special discounts. There are already many partners, including Front Desk, Appointy, MINDBODY, MyTime, Genbook, Full Slate, Zingfit and more.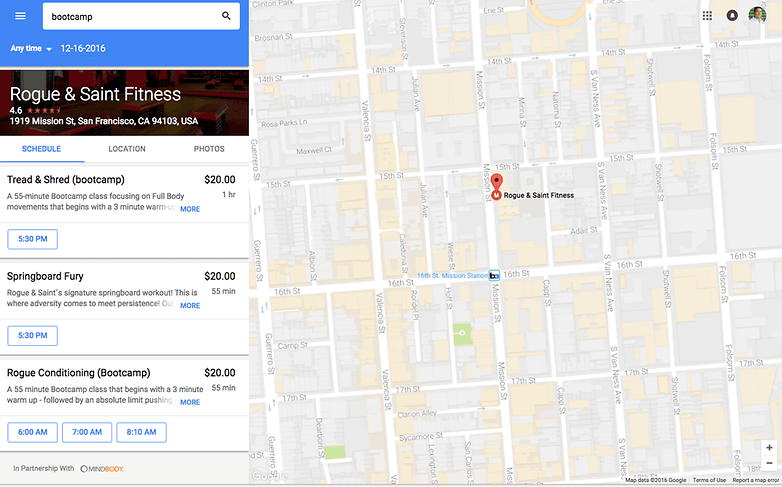 Google Maps 9.44 shows parking availability and atmosphere images
One of the main frustrations which we face when we take a car anywhere in a major city is parking. Google is aiming to make things that little bit easier by including parking availability into their recent update. The parking availability feature shows up as a small "P" icon on your mapped route when you search for driving directions. Google takes an even bigger step forward in this respect by also providing further information on how much parking is actually available. There are three levels to look for: Limited, Medium and Easy.
Another addition is the inclusion of "Atmosphere" photos, which you can quickly browse through to check out what a particular restaurant, hotel or cafe is like before you head there. Google Maps already uses smart photo algorithms to single out photos of food in "From Menu" and location shots taken "By Owner", but this adds another layer of detail and will no doubt be popular with many users.
Google Maps 9.37 expands voice commands when navigating
Staying hands-free when navigating is important for convenience as well as safety. And now Google Maps is expanding its voice command options when you're in navigation mode or driving mode. Once you're in this mode you just need to say 'OK Google' and then say the command.
According to the official Google Maps blog, the voice expansion includes – but is not limited to – the following phrases:
'What's my next turn?'
'What's my ETA?'
'Show/Hide traffic'
'Mute / Unmute voice guidance'
'Avoid tolls'
'How's the traffic ahead?'
'Show alternate routes'
You can even give voice commands for apps and functions outside of Maps, such as: 'play some jazz', 'call mom', 'send a text', etc. Here's a link to the Google Maps Cheat Sheet in case you want to explore all the new options.
Google Maps 9.22 lets you rename your favorite places and add stickers to the map
Google has provided its Maps users with a way to turn their home into a castle - at least in digital form. Google has added the ability to choose an icon for your home and work. Options include a castle, submarine and windmill. Once selected, the location will appear as that icon on the map. Hopefully, Google will expand or refine the icons, as they're somewhat dubious and limited at the minute, but it's a fun feature to have for the time being.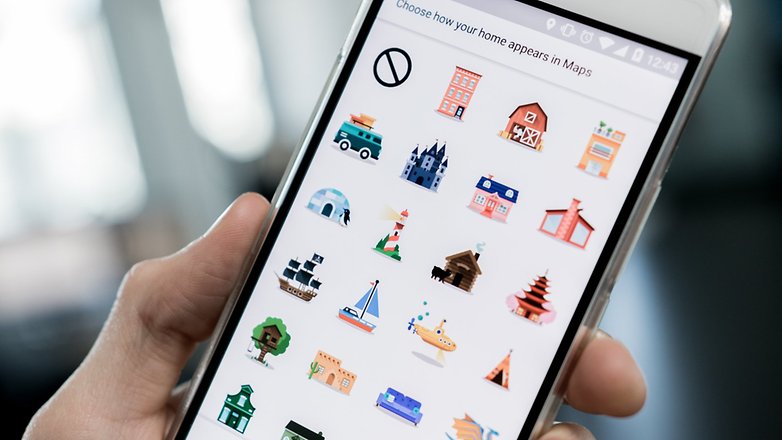 The other addition in this version is that you can add labels to businesses or locations. By selecting a location, bringing up its info screen and pressing the options button (the three dots) you can select Add label. This allows you to choose any name you like for a place, be it your home, office, favorite bar or sports club.
Another Google Maps trick you can now try out is viewing taxi prices when you're getting directions to a place. Just click on the taxi icon (second from the right), and you can now see how much it will cost to get to your destination via private transport, be it Uber or another taxi service (Google currently partners with different taxi companies in Brazil, India, the UK, Spain, and Germany).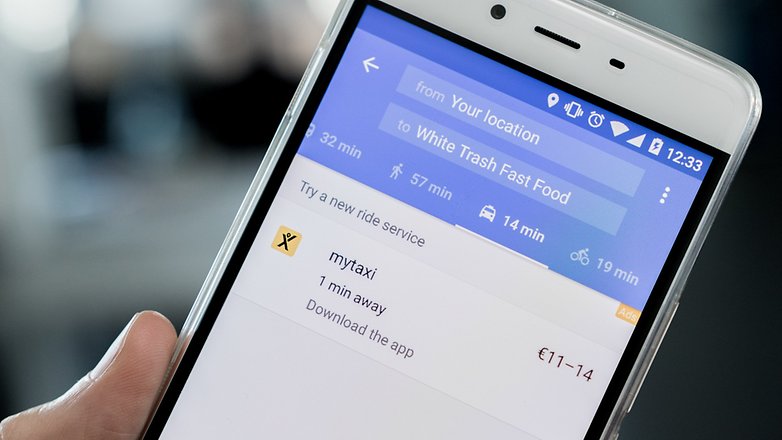 Google Maps 9.20 adds photos to reviews, enhanced audio navigation options, additions to Timeline
If you add a review of a restaurant, attraction or business through Google Maps, you can now include photos to illustrate the location. Google will even pair photos you took at the location to your review automatically, saving you the trouble.
A Play voice during phone calls option has now been added in Settings > Navigation settings. It is enabled by default, so head to the settings menu to turn it off if you don't want the voices to become overbearing.
Navigation mode now has street names and exits displayed on the map itself, rather than solely in the bar at the top of screen, making it a little more convenient for quick scanning.
A final, minor addition is the ability to add a stop on your Maps Timeline. If Google misses something, you can tap the options button and select Add a place.
Google Maps 9.19 adds Driving Mode, Timeline settings and audio toggle for navigation
Driving Mode has been made accessible through a shortcut and now loads up without you needing to enter a destination. The mode uses your location history and web searches to guess where you might be heading. When you're on the go, it also feeds you traffic updates and ETAs.
The audio toggle for voice navigation has also returned to a more visible location, so you can easily switch it off when it starts to irritate you.
The Timeline feature also saw a couple of small improvements, including a way to toggle photos on and off, and an option to determine whether your past searches and app activity affect how inaccurately chosen locations are edited.
Have you found the latest Google Maps updates useful? What features would you like to see in future? Let us know below.