Google Home: more evolved but perhaps far from being necessary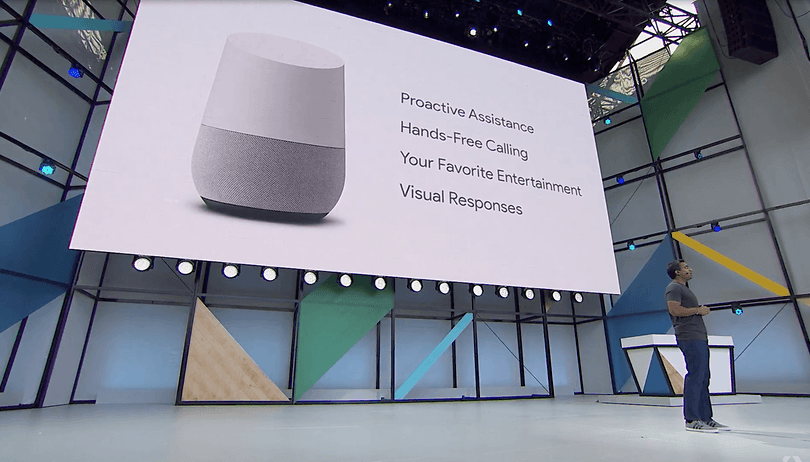 In the same way that we shifted from computers to smartphones, Google's now working on what Sundar Pichai calls "shift from a mobile-first world to an AI-first world." And artificial intelligence will play a pivotal role in this change. That's why one of the company's main focuses is Google Home, the voice-activated speaker that uses Google's smart assistant to help with daily tasks.
Important
Where to buy: US, UK
Availability: Google Home has been available in the US since 2016. In the UK, since April 2017. Select European countries (Germany, France) Japan, Canada and Australia will see a release between June and September 2017.
New features: the Assistant should arrive in the next couple months.
Google Home is smarter
"Ok, Google!", "Hey, Google," these are the commands to activate Google Home and to start a conversation with the smart assistant. Yes, that's right, a conversation. According to Vice President of Engineering for Google Assistant Scott Huffman, the idea behind the Google Home assistant is to work like a search engine, where the input and output of data are given by voice, thus more "conversationally."
However, this doesn't mean that we'll have an actual back-and-forth chat with the machine. It just means that instead of using keywords, we can ask questions or make requests just like we would to another human being, without problems of context. This is all possible because the Assistant works on three levels of understanding:
speech recognition + natural language understanding + contextual meaning
Google Home can distinguish between different voices, which makes it even more personalized within your home. The device, which was announced at the same event last year, now offers new features with the evolution of Google Assistant and machine learning.
It's more helpful
Through its knowledge of users, as well as access to calendars and email, Google Home now offers alerts - or notifications - about reminders, current traffic situation on your route to work or delays in public transport. In other words, it will act proactively.
Something interesting is that Google Home will work almost like the LED notification on your smartphone by emitting light to deliver relevant pieces of info. To retrieve this information, users have to ask the Home device what it would like to tell them. It's as human as asking "What's going on?".
One of the big advantages of Home is that it's connected to a range of apps and services from Google that we use every day and we're already used to. In particular, looking for information and directions on Maps. Right now, Home is ready to connect to other devices by Bluetooth, opening even more audio options to play through the speaker. This is especially handy to play music on channels that aren't directly supported on Android or iOS devices.
It's more open
Another feature that should have been integrated into the system since the beginning, but will arrive over the next few months (better late than never!), is the option of making landline or mobile calls through Home. As it was announced at I/O17, however, there will be some limitations. As Google's headquarters are in the US, its test basis is only there and in Canada. So, service coverage, for the time being, is restricted to these two regions.
It's more connected
The variety of streaming services recognized (or supported) by Google Home is growing. Spotify, Deezer and SoundCloud can be activated and are recognized within the music group. For videos, HBO Now and Hulu are both included. However, it's still a bit early to say if Home will be able to be a complete home entertainment and media center since it will take some time before it can deliver services like Android or Apple TV, due to the hands-free nature.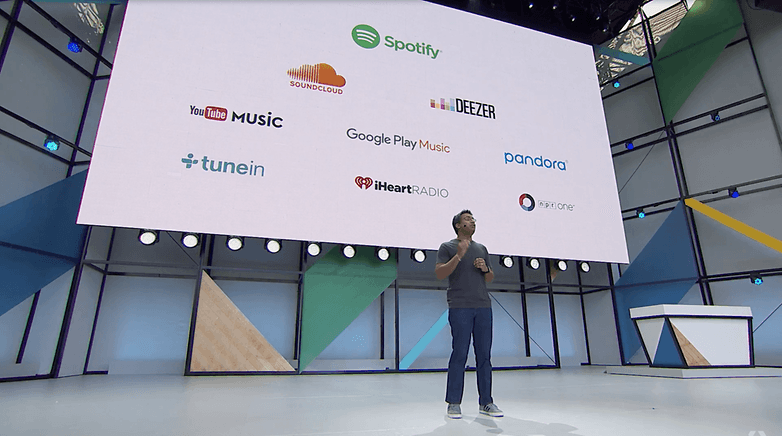 Furthermore, regarding TV, Google's software engineers are making a TV interface for Home. This means that in addition to voice, it will be able to show info on your TV. So you'll be able to see your calendar or even your options for nearby restaurants.
It's more integrated and more convenient
Google Assistant and Google Home will be more integrated. Any manufacturer will be able to offer AI support from the search engine giant on their products. Over 70 companies are currently working on smart devices capable of working seamlessly with Google Home and Assistant.
Plus, with Actions on Google support and the adaptation of this service by developers, Google Home can help you things like online shopping. Imagine ordering food just by voice command. The Assistant will search for the type of food you want, it will offer drink options and it will manage the whole payment process right up to the moment that you need to verify the payment by password or fingerprint. So with just the knowledge of what you need or want to eat, this "digital entity" will carry out the whole process for you.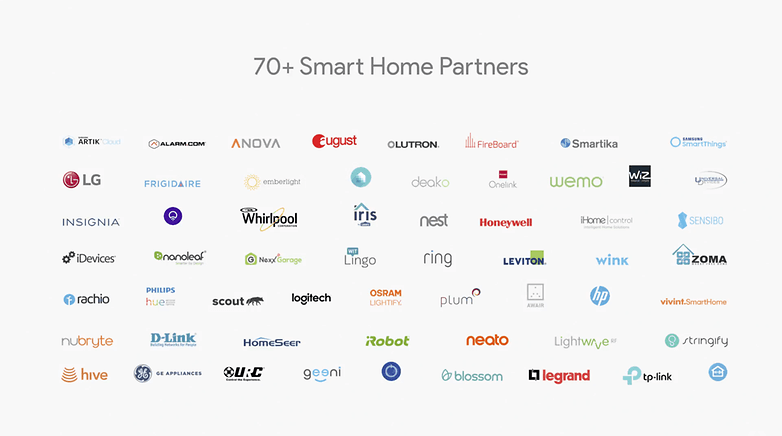 It's more evolved
"Artificial intelligence is starting to produce results that people can really feel." This quote is from Google CEO Sundar Pichai, and if you own a smartphone, you'll know he's not wrong. However, I don't live in that same AI bubble and I still haven't had the chance to test out Google Home, or Google Assistant in my native language, since it will be only made available in Portuguese in the next couple months.
Despite watching Google I/O and feeling a bit left out of the party, I noticed the evolution of the smart Assistant and Google Home, the latter of which I consider to be a tool of the Assistant since there isn't any other way to interact with it than through voice.
In 2017, people outside of the US will be able to experience Google Home. More languages will become available, and we'll have a better idea of how AI will fit into our lives. With the proliferation of this hardware, Google servers will be crunching out more and more data, and the tendency is that technology will develop faster and faster. That's how it was with computers, smartphones and that's how it'll be with AI.
As you know, Google isn't a hardware company, and (un)fortunately, right after big announcements, we hardly have a chance to buy a device after its presentation. Google Home should arrive on more markets between June and September so, at this time, we're stuck with some unanswered questions: will this just be a shortcut for Google's search bar? Will current connection speeds be enough to deliver a good AI experience? How useful can Google Assistant be on a device other than my smartphone? What data limit do I need to have a decent experience with Home? Will this be a necessary gadget?
These are questions that I'll be able to respond to as soon as I do a review on Google Home. As for now, taking into consideration the time and changes made to the platform since its launch, I can say that Home seems like a good idea, but only if there's a whole ecosystem of connected devices. Taking into account the current universe of devices that support Google Assistant, it will be a while until we can properly say "we're living with AI."
How would you rate having AI in your life? Do you have a Google Home device in your home? What do you think of it? Let us know your thoughts in the comments below.