US And EU Approve Google's Purchase Of Motorola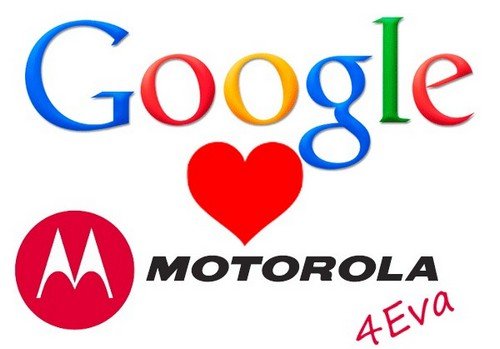 (picture from Engadget)
Wait...what's that smell? It smells like **sniff sniff**....a new Nexus device...but this one is different...it's running software created for its own hardware...it's...**sniff** it's a device coming from a carrier that has never had a Nexus device...it could possibly be the most insane Android handset ever created....Why is this scent in the air? Because the US and the EU have publically approved Google's purchase for buying Motorola Mobility, and I can't WAIT to see the end result of this 12.5 billion dollar acquisition.
Patents patents patents...yes, this deal will bring about 17,000 patents and 7,500 patent applications to the Big G's disposal, which could be critical in warding off competitors such as Apple and Microsoft. But for me, this deal is so massive because of the potential Google will have when engineers are designing software for THEIR phones and tablets (ala Apple). I have been waiting for this day for a long time...**tear**
This deal shows us 2 things: 1. Google is damn serious about becoming a serious competitor in not just software, but also for hardware, and 2. They are equally as serious about defending Android against competitive predators. And when I say serious, I mean 12...BILLION..DOLLAR serious, making Motorola by far the biggest acquisition in Goolge's history.
You can also better believe that antitrust enforcers will be keeping a very strict eye of Google on how they use their newly found patents and hardware. EU Competition Commissioner Joaquin stated:
"This merger decision should not and will not mean that we are not concerned by the possibility that, once Google is the owner of this portfolio, Google can abuse these patents, linking some patents with its Android devices. This is our worry," .
The US Justice Department is apparently as equally concerned, as their statement was:
"Google's commitments have been less clear," the Justice Department added in a statement. "The division determined that the acquisition of the patents by Google did not substantially lessen competition, but how Google may exercise its patents in the future remains a significant concern."
The only pending approval is now from China, as they have until March 20th to approve the deal or to begin a new phase of reviews.
Both Google's patent library and Android's evolution will be heavily affected by this deal, and I'm pretty confident that when it happens, we will see unrivaled Android devices released.
What do you guys think? Will this purchase bring Android to an entire new level, or will it be businessas usual for Motorola?