Could the Galaxy S6 have the best smartphone camera ever made?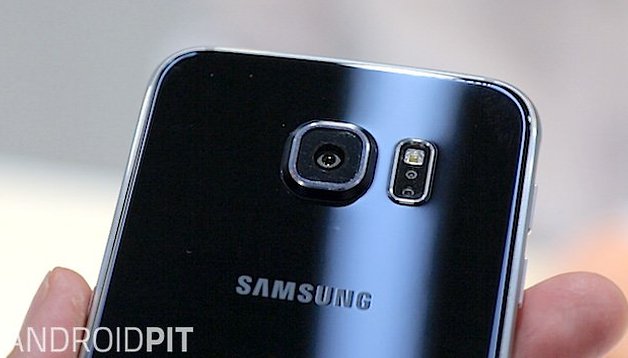 NEXTPITTV

One of the most significant changes on the Galaxy S6 is certainly its camera. It was the "wow" moment during Galaxy Unpacked at MWC 2015 when Samsung showed off its low-light performance against the iPhone 6. It is also the one thing above all else (except maybe the battery life) that we can't wait to spend more time with. But first, let's take a closer look at the camera found in both the Galaxy S6 and S6 Edge.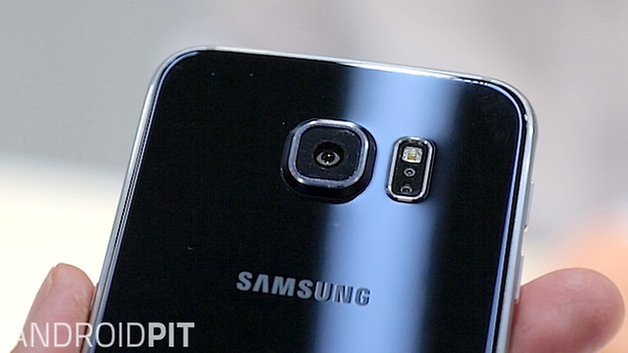 16 MP with OIS
No huge bump in resolution here (the S5 had a 16 MP camera also) but the addition of Optical Image Stabilization is a great addition, even if it is a little late to the Android game (several year-old devices already have OIS). The Galaxy Note 4 also has a 16 MP camera with OIS if you need a reference point.
The main camera shoots at 16 MP at 16:9 aspect ratio and in 12 MP at 4:3. Both the front and rear camera have an aperture of f/1.9 which aids tremendously in low-light situations. The front-facing camera is a 5 MP wonder that produces selfies, that are truly commendable, especially in dark environments.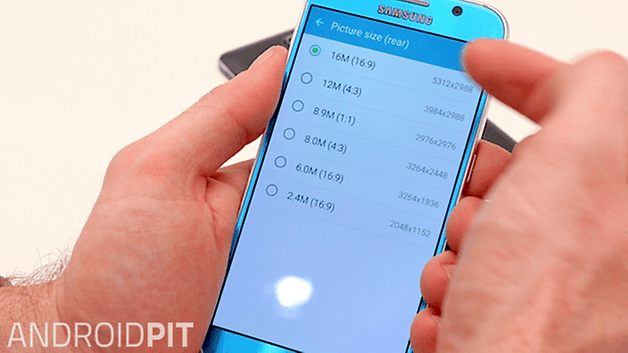 Pre-set modes
The Galaxy S6 and S6 Edge have identical camera interfaces and options. There aren't many pre-loaded settings, but there is auto mode, selective focus (which works quite well), slow motion and fast motion, panorama, pro mode and Virtual Shot.
Virtual Shot has you move the camera around a stationary object to capture it from every angle. Once the image is saved, you can simply tilt the phone to move around the image. It's kinda cool and totally pointless.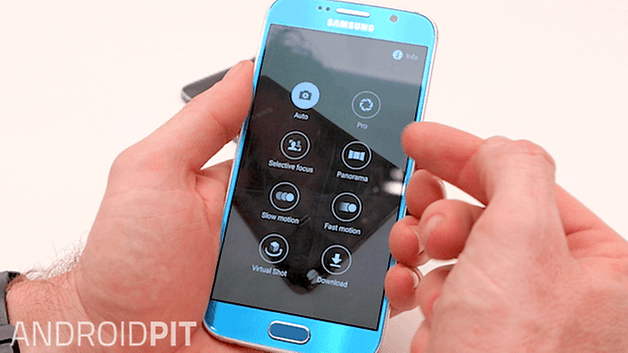 Auto-Mode takes care of everything for you and produces really nice results. I have to mention that on the several Galaxy S6 units I used the auto-focus speed seemed to range between lightning fast to just fast enough. Whether this was simply the peculiarities of the particular environment or something else I can't really say, but my initial impressions of super-fast auto-focus and shutter speed have changed a little now.
Selective focus makes its return and it is much better than it was on the Galaxy S5. Not only was it hard to capture an image deemed "appropriate" on the S5 until you had the technique down, the results were very patchy and blocky, with weird hard edges between focused areas and blurred. The Galaxy S6 gets it right: easy to use first time and with good results. Slow motion, fast motion and manual controls are nice additions too.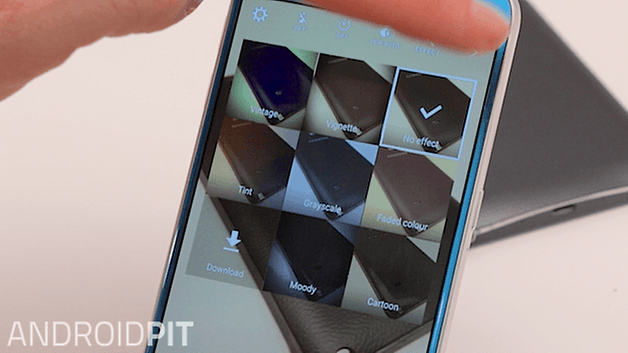 Interface
The Samsung camera app is very clean and looks a lot like LG's. With the touch of a button all unnecessary options and buttons vanish from the screen, leaving a nice clean viewfinder. You have a few quick toggles for grid lines, HDR mode, flash and so on, and you can access a traditional menu for further settings like resolution, stabilization, voice commands, volume button controls (shoot video, take picture or zoom).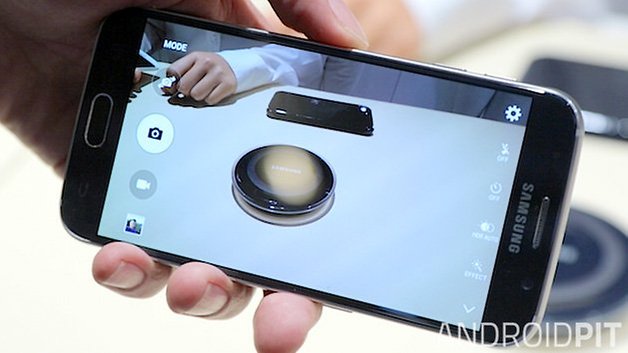 Video
The Galaxy S6 supports video capture up to UHD, with QHD, 60 fps Full-HD, Full-HD and so on down. Video stabilization is only supported at Full-HD resolution and below. We tested it and it works well for minor shakes, but not so well for really bumpy shooting.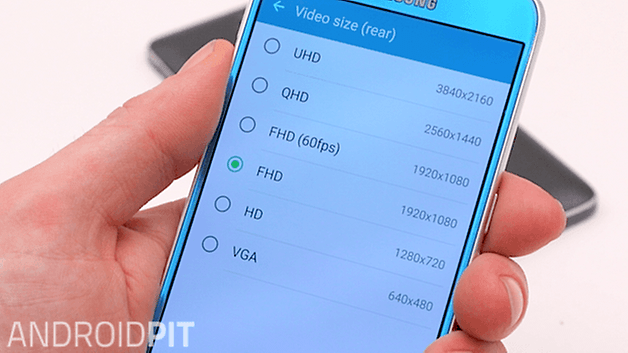 Front-facing camera
The 5 MP front-facing camera has a wide-angle lens and f/1.9 aperture for better low-light photography. The test photos I could get were in a relatively dim, but still decently lit demo area, but the images looked great, skin tones were accurate and everything looked good in terms of focus and detail. This is really one of the better front-facing cameras I've tried.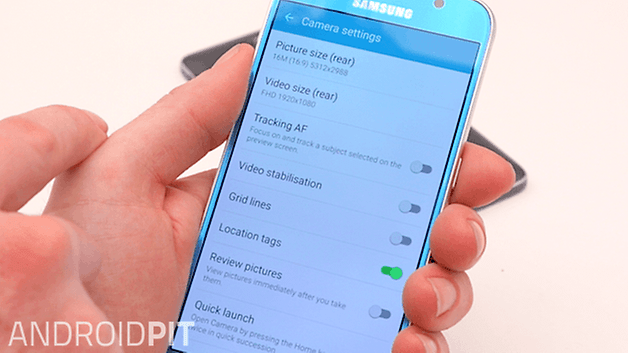 Conclusion
Samsung continues to impress with its smartphone cameras and really sets the standard for what consumers should expect from smartphone photography. While the camera specs may not jumpy light years into the future, Samsung manages to up the ante with every new device, with better software, faster focus or shutter speeds and just generally good results. The Galaxy S6 camera is no exception and we look forward to seeing more from it.
What were you expecting from the Galaxy S6 camera? Are you impressed with the results?