Upgraded Galaxy S3 Alpha Released In Japan. Same Hardware As Note II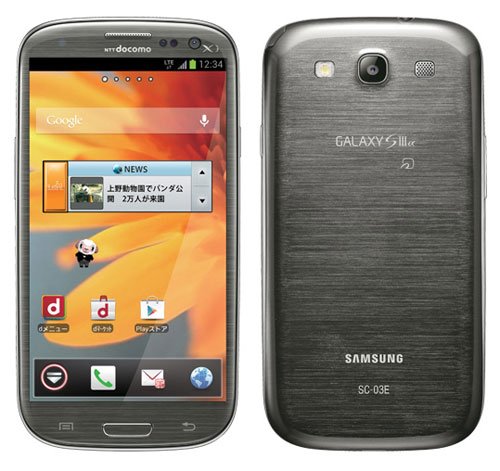 Well this one sure came out of nowhere. Samsung and NTT DoCoMo (on of Japans biggest mobile carriers) have apparently just released a new "Galaxy S3 Alpha" edition with upgraded hardware! This version of the Galaxy S3 not only comes in a different color, but appears to be running the same hardware as Samsung's newly released Galaxy Note 2. Umm..any US and European Galaxy S3 owners saying "WTF?" right about now?
The device is being called the Galaxy S3 alpha, and as shown in the picture, it comes in a greyish black color (this color scheme is also available for the Note 2). Spec wise, the Note 2 is apparently no longer king of the castle, as this new Galaxy S3 Alpha is rocking the same Exynos 4412 1.6Ghz processor and 2GB of RAM found in the Note 2. Considering the "original" Galaxy S3 shipped with a 1.4Ghz processor and 1GB of RAM, I can understand if there are some surprised/disappointed/pissed the f**k off GS3 owners out there reading about this device. Did I mention it ships with Jelly Bean right out of the box?
As you can see from the screenshot, it's also LTE compatible as well. No word yet if this device will hit the US or EU anytime soon (or on pricing), but we'll keep you informed when we find out more.
What do you guys think about this new Japanese version? Unfair for the early adopters, or the price to pay for buying early?
Let me know what you think in the comments below!
Picture credits: Pocket Now