Galaxy Note 3 and Galaxy Gear available September 25th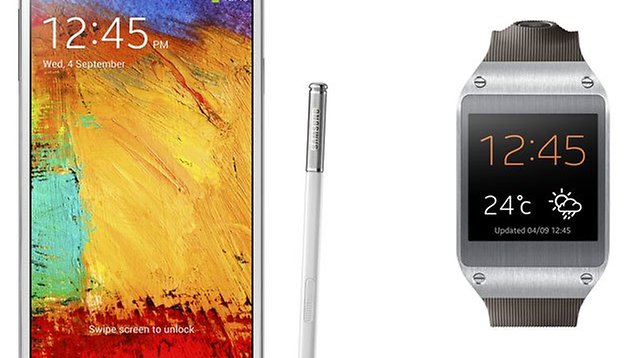 Samsung officially presented the Galaxy Note 3 and the Galaxy Gear smartwatch today at the IFA. Furthermore, they confirmed that the global release date for both products will be September 25th. The smartwatch starts at a pretty high-expected price of $299.99 US dollars (according to SamMobile) and an expected starting price of $799.99 US dollars for the Galaxy Note 3.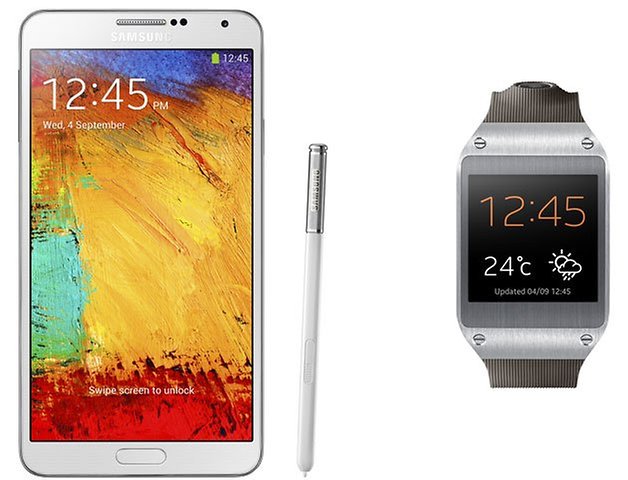 Samsung has been pretty much mum on the subject of actual price, but has confirmed the September 25th global release date. Surprisingly, the Galaxy Note 3 will eventually be coming in four different models for the market: LTE with 32/64 GB of internal memory and a 3G version with 32/64 GB. As for what will actually grace the North American shores, that's still to be released. A small note, the Note 3 US price has yet to be confirmed so once we get an actual number and not just an expected price, we will update the article accordingly. As of now, we're just taking reports based on the UK pricing of 699 Euro.
Well, what do you think? Worthy pricing for the new products or something a little bit too high and that you'll wait to go down?
Check out our hands-on review of the Galaxy Gear here and Galaxy Note 3 here.