These Android and iOS applications free of charge, for now...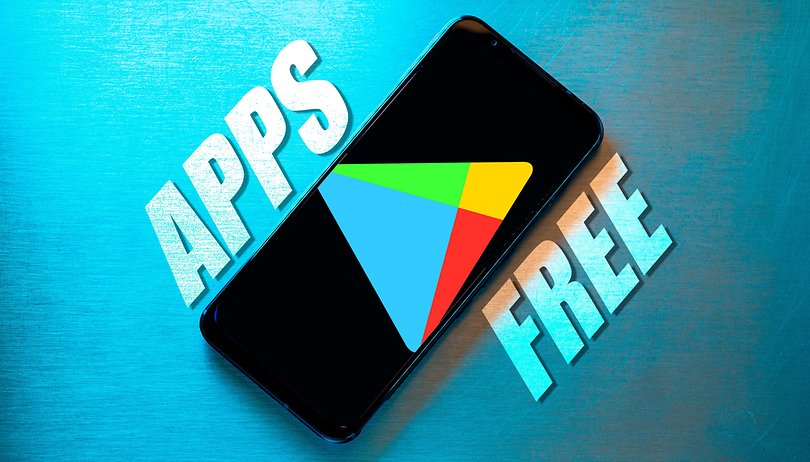 It has become a tradition where every single week, NextPit will do the hard work of curating a decent selection of Android and iOS applications and games that normally require you to pay for them, but they are temporarily free - on both the Apple App Store and the Google Play Store.
This list is updated each week, so you might want to bookmark our site just in case you stumble upon an app that you have long wanted to purchase, but never got around to doing so because of the price. Do bear in mind that there is the possibility of you reading this article one day after its publication, and some applications may no longer be free. At the time of writing this article, all of the applications that I have listed are available for free for Android and iOS. If you know of any apps that are currently free and worth mentioning, please let me know in the comments.
Free Android applications on the Google Play Store (for now)
Android games temporarily free on the Google Play Store
Freelance Simulator Inc (€0.99): In this life simulation, you play the role of a cliché independent software developer and travel from one job to another in a rustic-looking trailer.
Dash Race 3D (€1.19): A nice arcade game that deals with your need for speed. You basically pit yourself in a race with other figurines and must master the different available courses in order to emerge the victor.
Dead Bunker 2 (€0.59): This is a horror game that is recommended for players who are over 16 years of age, where it takes place in a dark and abandoned bunker. In there, you will come across different creatures who want nothing better than to see you dead!
Dungeon Corporation VIP (€0.89): A manga-style role-playing game where you play the role of a hero and must save the world. Touted to be the ultimate idle game for farming items!
Mystery of Fortune 3 (€4.49): Here is yet another role-playing game and makes up the 9th story of the Fortune Chronicles Episodes series. You will have to make your way through various dungeons, fight against monsters, look for treasures and weapons while improving your skills along the way.
Free Android productivity apps on the Google Play Store (for now!)
Best U (€0.89): This cute diary offers you daily compliments and words of encouragement, ensuring that you basically, well, end up as the "best you". Needless to say, be prepared to be bombarded by bright colors, plenty of decorative patterns complete with cute kittens that will melt the heart.
Unit Converter (€7.99): A converter app that ought to be able to cater for all the units that you ever want to convert.
Equalizer Bass Booster Pro (€2.09): An equalizer for your Android smartphone. 'Nuff said!
Free iOS applications on the Apple App Store (for now)
These are the following free iOS games on the Apple App Store for now
Katsu Kat (€0.99): A totally retro Game Boy-style game where you play the role of a cute kitten who must race through dungeons of several levels while facing enemies.
Fox Eats Chicks (€1.99): A pixel-art style platform game that throws in a mix of stealth and puzzles, where you play the role of a hungry fox who wants nothing more than chickens for dinner
Cosmic Frontline AR (€2.29): Cosmic Frontline is an augmented reality strategy game centered around space battles, being available on both tablet and smartphone.
Free iOS productivity applications on the Apple App Store (for now)
ACDSee Pro (€7.99): A very good photo program for your smartphone with which you can edit photos in numerous ways, although it cannot beat a dedicated desktop graphics program but is still sufficient for on-the-go use.
Reeder 4 (€5.49): A news aggregator for iOS that can group and synchronize several services like Feedbin, Feedly, and many others simultaneously, letting you have the most important news that you are interested in at all times.
All these applications are only free of charge for the moment. Again, as I mentioned earlier, it is possible that while reading this article several days after its publication, some of the applications listed might no longer be free with a small fee attached to them.
In any case, we update this article every week, and this is normally done on a Thursday or Friday. If you have discovered a bug, or an application is no longer free, or you simply have a tip that you would like to share with us? You can do so by writing me a message or leaving a comment.
And if you don't find what you're looking for in this list, maybe you'll have better luck with our weekly list of the 5 Android and iOS apps of the week, which is published every Saturday.
Which of these temporary free applications would you recommend to the NextPit community? Feel free to share your recommendations in the comments and let us know if an application is no longer available for free.
Also read on NextPit: