Everything is a Remix: How Samsung Could Actually Win Against Apple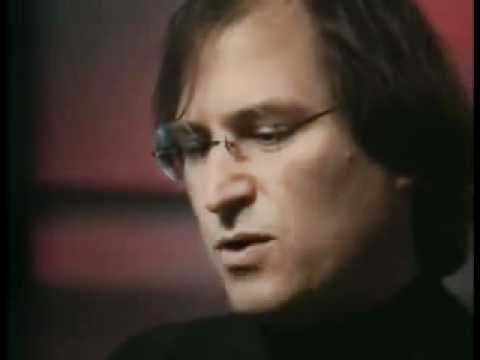 Reading through the news recently, I've been confronted with a sad fact: Samsung is doing a really bad job defending itself against Apple. We may love Sammy's phones, but they're looking more and more like rip-offs to members of the jury in this California court. Most recently, Samsung wanted to put on the witness stand someone who would say that the Samsung F700 phone wasn't inspired by the iPhone, but was actually inspired by "a bowl of water." Not only is that an argument that wouldn't persuade anyone, but the designer in question didn't even design a phone that Apple claims had infringed upon their patents.
Samsung's lawyers are totally inept. Not only did they fail to provide certain important evidence at the correct time, leading the court to dismiss the evidence outright, but today one of the lawyers apparantly attempted to mislead the jury while they were questioning Apple's patent experts over the "bounce-back" patent. This patent may not seem like a big deal, but it was first patented by Apple, and makes it seem as if the page bounces once you've scrolled to the bottom of the page. You've probably used it a bajillion times, but Samsung tried to prove their phones don't infringe upon this patent on video. The problem? The user wasn't actually scrolling to the end of the web page in question, which is a requirement to trigger the feature in the first place. So, one more strike against Samsung in the eyes of the jury.
Samsung has to prove one of two lines of defense against a claim of patent infringement. Either
Argue the accused products don't infringe, or
Argue the asserted patents aren't valid
I'm thinking Samsung, by now, is going to have a VERY hard time proving number one. But, if they really brought out the big guns, they could start arguing about how Apple has a history of copying other manufacturers. We've talked a lot about how Apple, more recently, has ripped-off many Android features in iOS 5 and 6. But, actually, you can find even more evidence of Apple's copying habits.
In Fortune Magazine, Phillip Elmer-DeWitt proposes bringing out an old witness: Steve Jobs. While it may be slightly desparate at this point, Samsung could always run the famous video of Steve Jobs quoting Pablo Picasso's line: "Good artists copy. Great artists steal."
"And we've always been shameless," Jobs famously adds, "about stealing great ideas." You can watch Jobs say this around the 7:30 mark in the video below:
From multi-touch to icons, to folders and scrollable windows, Apple arguably built on many other people's ideas to create the first iPhone. Would the young Apple have been able to legally survive if all of these technologies had been patented and the company were sued from the get-go?
I wish Samsung would be able to run this fantastic TED talk video for the whole court to see. It shows how everything builds on everything. Even "slide-to-unlock" wasn't an Apple original. How can Samsung be guilty of infringement when the very patents they "infringed" were built off ideas Apple copied from others?