Edge: Quick Actions for seamless multitasking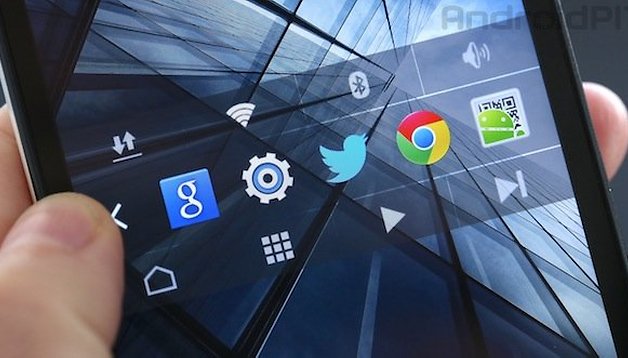 Edge: Quick Actions is a brand new multitasking app in the Play Store that offers a super quick and easy way to switch between recent apps and access your quick settings. The app is free, tiny and works great – some of the time. Once turned on, Edge will pop up a little window anytime you touch the screens edge, offering you quick access to your most recently used apps as well as essential quick settings. The app is still in beta testing phase so be prepared for some issues.
You can customize which settings appear at the top and bottom of the window, which will float above your Home screen wherever you press the edge, and your five most recently opened apps appear in between. It could be said that swiping down from the top edge to get to your standard Quick Settings or tapping the menu button for running apps is hardly any more difficult, but it does add a little extra convenience. When it works, that is.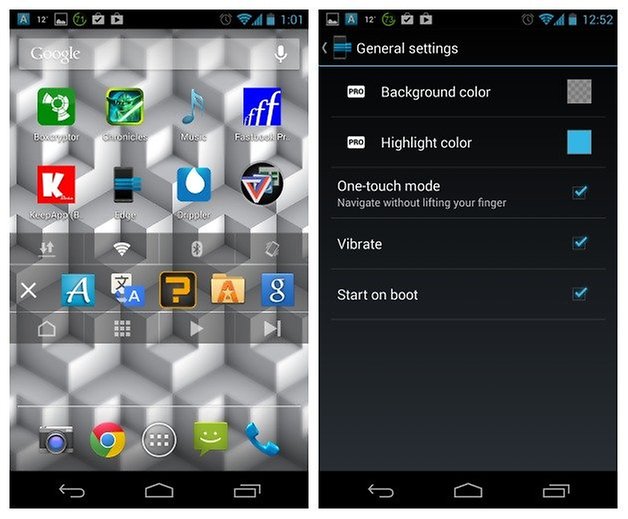 Edge worked great on my Nexus 4 for about a minute, then when I was in the app settings it froze, I couldn't back out and when I could all my home screens were empty. I couldn't even access the app drawer. For a one-day-old it's very temperamental, but if the developer fixes the many bugs it will be a great addition to your multitasking repertoire once it leaves beta phase. There's a lot of potential here and I suspect the dev will get lots of feedback on how to beeef up its functionality. There's also a paid version with more customization options. I'm not sure how that version performs.
Keep an eye on the Play Store comments for the alpha release and download this baby when it gets over its initial temper tantrums.