EcoFlow's Delta Power Station Energizes up to 13 Devices and is $300 Off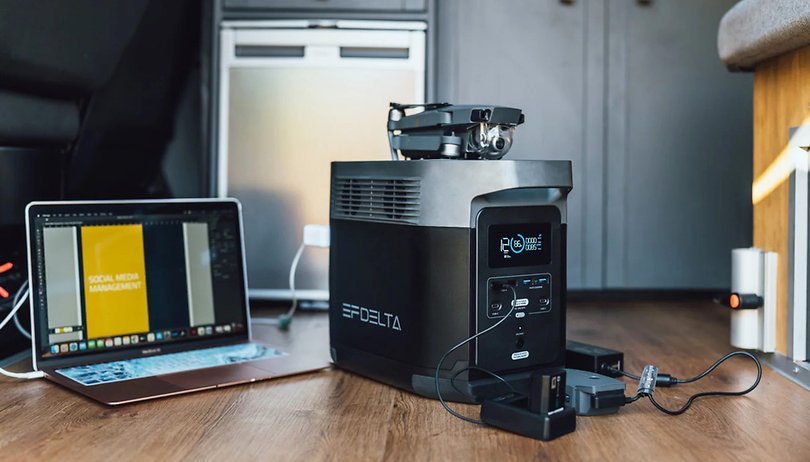 Portable power stations are reliable mini backup generators that can be useful at home or during outdoor camping trips. EcoFlow, which is a trusted brand, has its original Delta portable power station down to $799 from $1099, translating to a whooping $300 discount. Here's how you can avail this.
There are two ways you can get the EcoFlow Delta. First is from the official EcoFlow store which has the less directly applied when you order. Secondly, getting it from Amazon, you will need to apply the $300 voucher coupon before checking out. Ultimately, either listing slashes 27 percent off the normal price of the Delta power cube and UPS hybrid.
EcoFlow Delta can accommodate up to 13 devices
The Delta is one of the power stations with large capacities that you can get from EcoFlow. It has a rated capacity of 1260 Wh and has an 1800 watts max output. This means you can power up most appliances at home, like an electric grill or coffee maker. But for the cells, it can fully recharge a smartphone more than 100 times and a mini fridge for 19 hours.
Even charging the Delta is a no-hassle despite its large juice rating as it features the custom rapid charging technology of EcoFlow. You can refill 80 percent of the Delta's capacity in just an hour. Alternatively, it can be converted into a solar generator by pairing up with solar panels. And thanks to battery management, you won't need to worry over charging the unit.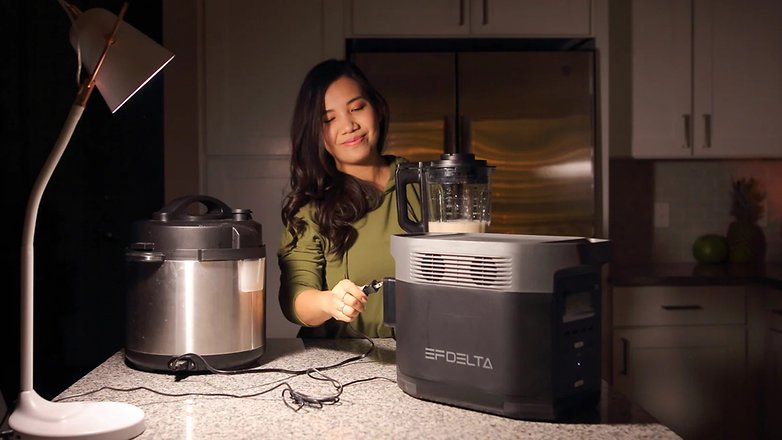 When it comes to ports, the EcoFlow Delta has up to six AC sockets, four full-sized USB-A ports, and two USB-C connectors. Plus, there is also a DC car socket in addition to the DC input for charging. The front has an LCD screen alongside a sturdy handle for easy stowing and transport.
Regardless of which you are getting the EcoFlow Delta, there is a 24-month warranty period. Likewise, let us know if you want to see more portable power stations deals in the future.