DJI drones are dominating the market, and for good reason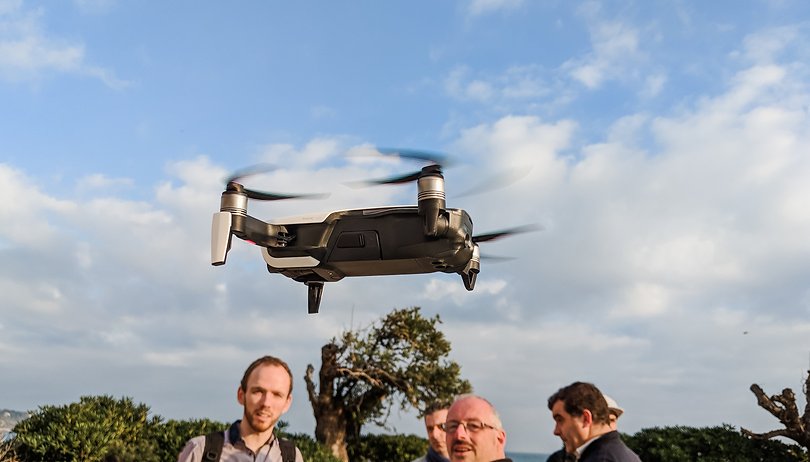 The future of technology will surely consist of artificial intelligence and machine learning. These technologies are coming of age in tech gadgets, but still needs to be improved across various devices. So, what is the most cutting-edge in technology at the moment? One word: drones. In the last year, drone technology has become very impressive.
Is the DJI Mavic Air drone the best one out there?
DJI Spark review: The smallest drone in the DJI series
You probably didn't realise it, but drones have slipped into a number of aspects of our lives and it's no longer surprising to see them being used. A few years ago, crowds would form every time they saw someone flying one, but this is a thing of the past.
Lately we have become accustomed to seeing the little flying machines, and with drone initiatives such as Amazon delivery (sounds good, but you need a garden for delivery) and a similar service is available from Intel, drones are more available than ever.
Drones have so many uses; the most popular being photography and video. But they are also widely used in agriculture to monitor whether crops need more water, the state of the harvest, or pest control etc.
Several drones for maritime rescue have been put into service in Australia. They are used to search for and monitor people in danger, spray shark repellent, transport a first-aid kit or to drop rescue floats. There's even a drone developed by Freefly which is so powerful they've even used it for surfing.
DJI: the king of drones
There are many manufacturers of drones, more than you think. Most of them specifically for business world, but there are some who have seen consumer electronics as their best asset, and the Chinese manufacturer DJI has outdone the rest. DJI has created a very powerful product with user-centered features, which have lead it to its success.
To begin with, DJI drones are very easy to fly. There is no need to give a flight course, thanks to the app. After five minutes of flying, you can place the drone wherever you want. The devices have great stability in flight and hold the position very well until you move them.
Usually the cameras are fairly good quality, which are all mounted in gimbals that keep the camera stabilised and therefore able to take good quality photographs and videos. Recording videos, it's almost as if the camera is on a tripod on the ground. This feeling of stability is not down to the gimbal, but also because the quality of the device itself, which holds the flight position well.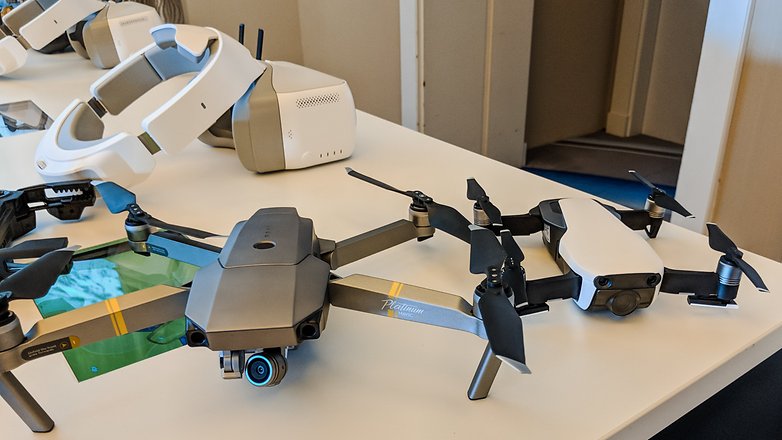 The functionality has improved with each DJI drone. The last quadracopter introduced by the Chinese brand, Mavic Air, improves on the functions of previous models and even adds new ones.
The most impressive features are the two new QuickShot types: Boomerang and Asteroid. A new function to shoot numerous photographs until you get a spherical panorama and more gestures to control the drone flight without using a remote has also been added.
Finally, DJI is keeping up with the latest technology: artificial intelligence. Thanks to this technology, the DJI Mavic Air can be controlled with gestures and also recognize people or follow a boat as it sails. With this monitoring function, it is able to distinguish between people, animals, ships or cars. All you have to do is touch on the object or enable it to recognize you and or whatever it is that you want it to follow.
Watch out, DJI - you can go out of fashion
The world of technology is very cruel, as soon as you're up, you're down. In the 1980s Toshiba never imagined it would happen to them, considering it had made important innovations such as flash memory, but Samsung overtook them in more or less a decade.
Another more recent example may be GoPro. The camera company was so popular among athletes at first, and eventually caught-on with everyone. In 2006, its first camera arrived but in 2016, developers were unable to adapt to the new demands and changes of the market. 360º cameras and drones are the new trend right now, but GoPro has not been able to keep up with the times.
DJI clearly controls the drone market at the moment. The best bet for the general public is undoubtedly its new DJI Mavic Air. But how long can DJI's party last?
Do you think DJI can maintain this level of success?