Design Concept of Android 5.0 Key Lime Pie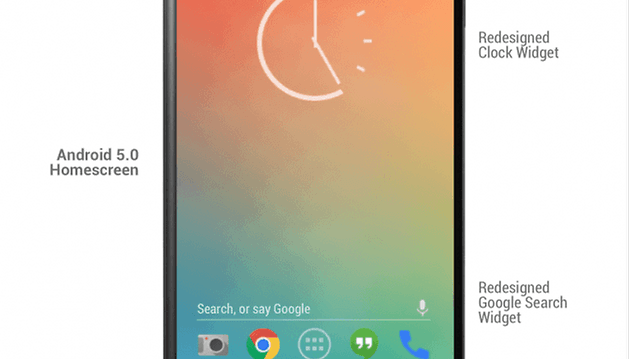 A crafty design student has come up with a concept on what he hopes that Android 4.3 to be announced) it's always interesting to check out what some people think that the next iteration should look like. NEXTPITTV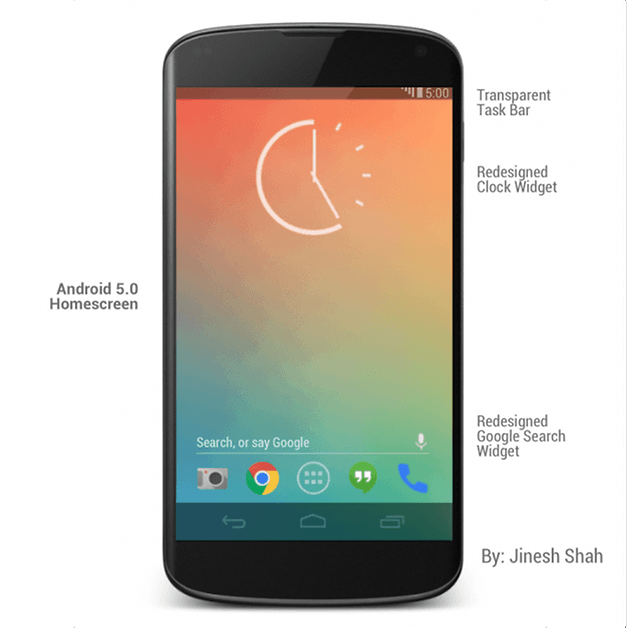 Showcasing a subtle design and a redesigned Google Search Widget, it's definitely one of the more "clean" designs that we've seen come to light over the last little while.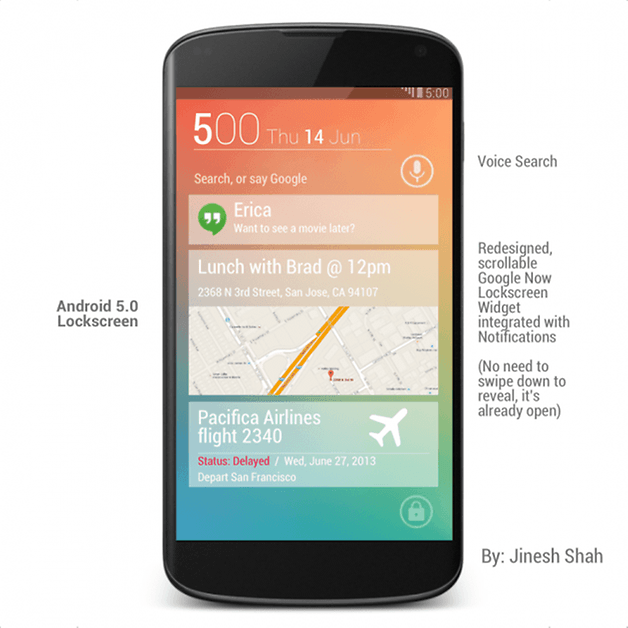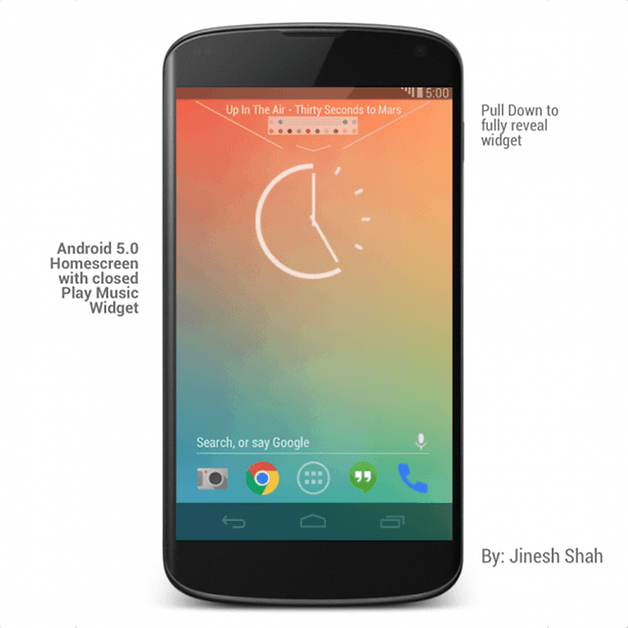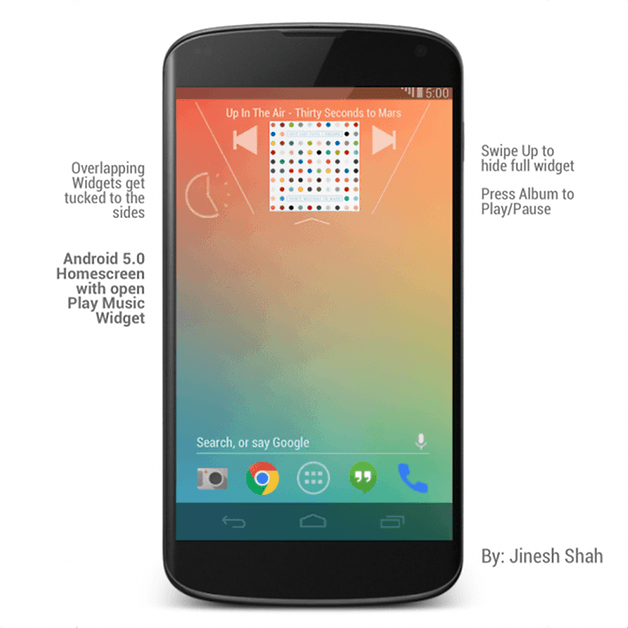 Personally, I'm a big fan of the concept of the music widget being hidden on the top and being able to swipe down to access it/cause other active widgets to get tucked to the side. And Google Now available from the lock screen? YES PLEASE! And while Android 5.0 is still a giant pipe dream and we've already started to compile a list of what we'd like to see, it's nice to see some industrious people actually put a design behind what they think should be in it.
What are some things on your wish-list for Android 5.0?
All photos © Jinesh Shah