CyanogenMod: Two different editions announced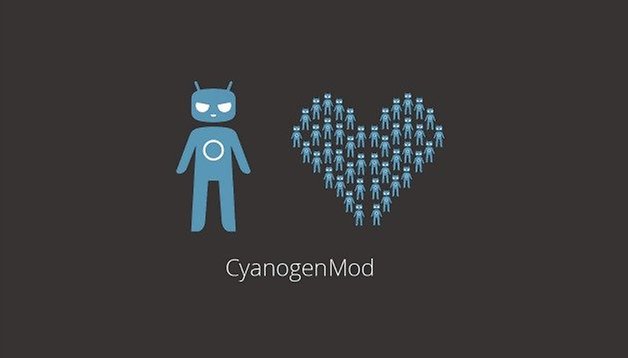 We knew that with the announcement of CyanogenMod forming itself into an incorporated entity definitely meant something was coming on the horizon. Steve Kondik, the driving force behind CM and the newly founded CyanogenMod Inc., has announced that that future of CyanogenMod holds two paths: a "Community Edition" and a "Pro Edition" of the popular Android custom ROM. NEXTPITTV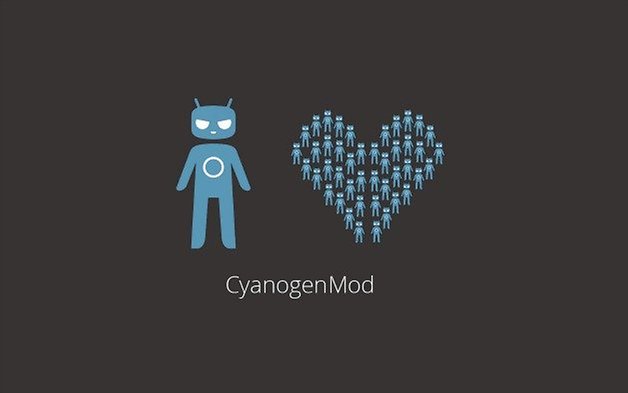 Community Edition
The "Community Edition" of the ROM is the one that we know and love right now. You root your device, you flash it with CyanogenMod. You still regain complete access over your device and can do with it what you want. As such, you will be able to do everything that you would normally be able to do with a rooted device such as installing themes, hacking your settings, and whatnot.
Pro Edition
It seems to be a bit backwards, but the "Pro Edition" of CyanogenMod is actually the edition that will come complete with the easy to use CyanogenMod installer. As such, it's aimed more towards users who don't feel comfortably flashing and rooting their devices.
Furthermore, the oxymoron that is the "Pro Edition" means that your phone will not be rooted by default, although you can do so yourself. Much with the anticipation of having their ROM installed on devices as the default operating system, this is the no-nonsense version of CyanogenMod. Advanced settings are still available but require authorization before they are enabled.
| Community Edition Features | Pro Edition Features |
| --- | --- |
| Created for Hacking/Modding | Designed for safety |
| Advanced Users | For the default user |
| Signed with known keys | Signed with private keys |
| Root enabled by default | Simple, automatic updates |
| Community driven | OSS Project at the base |
| FFlexible system updater | Root disabled by default |
| | New versions every two weeks |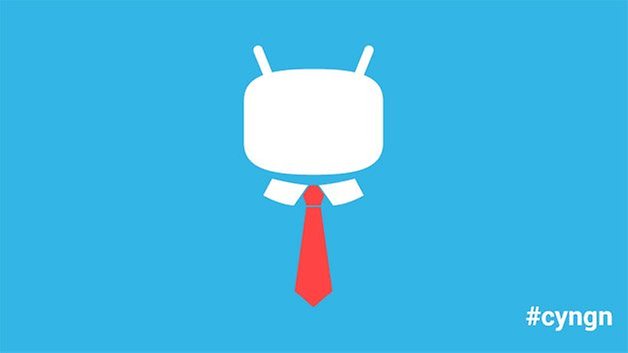 More new features than you can shake a stick at
But that's not all! There will also be some new features that will be added to the newest versions of CyanogenMod:
Specific APIs to give developers access to CyanogenMod specific function
Remote Display Framework: That should be possible to transfer content wirelessly from your phone to other screens.
Live Folders display interactive content on the home screen, for example, recently led discussions.
Unified Messaging: With a new news app not only SMS and Hangouts are to be united, but all intelligence services. For example, Live Folders will intelligently remember someone you have contacted recently and the service you used to contact them (Hangouts, GMAIL, Text Message) and will open this automatically.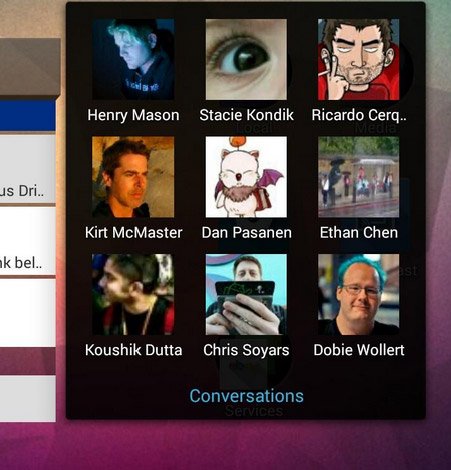 As well, some other features to be added with the new versions will be:
Secure Messaging
Universal Screencasting
Easy access Themes
Gallery ++
Launcher ++
Some of the most recently announced features announced, such as Live Folders, are already available in the latest nightly build on CyanogenMod. If you feel up to the task, flash it yourself and give it a try.
As for CyanogenMod, as long as they continue to allow a freedom to their users that a stock or manufacturers OS doesn't, I will continue to use them. Since getting my Nexus 7, I've been running CyanogenMod 10.2 the majority of the time and find myself loving it more and more.