CyanogenMod CM12 nightlies based on Android 5.0.1 Lollipop arrive [updated: support added for Nexus 6 and LG G3 international]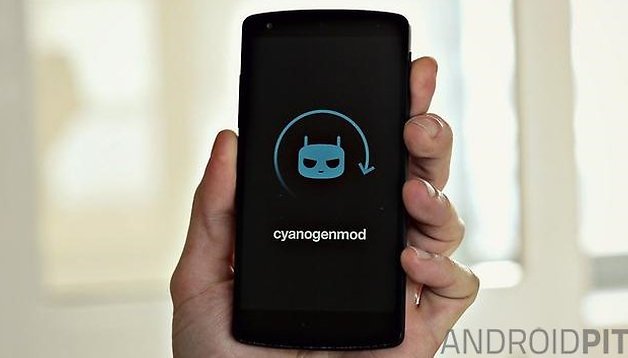 CyanogenMod, arguably the Android community's favorite ROM, released the 12th version of its M build for CM 11 last year. Bringing bug fixes, improvements, and all new features to its Android 4.4.4 codebase, modders are feeling pretty satisfied. But now Android 5.0 Lollipop is here, so what's the status of the new CyanogenMod update, CM 12? Update: After announcing that the CyanogenMod CM12 build is on its way, we've now learned that support has been added for the LG G3 international, Nexus 6 and Android One (the latter only on CM11). NEXTPITTV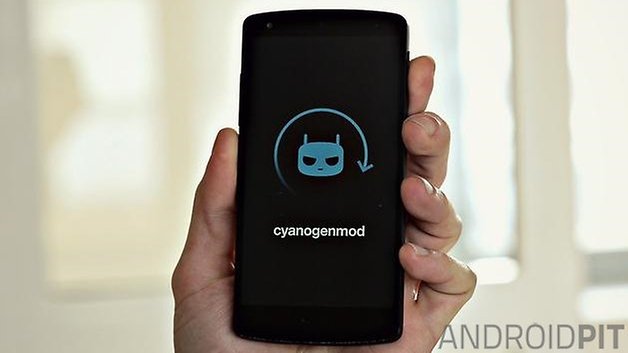 It's always exciting when a new Android version arrives, especially when third-party developers get their hands on it. The CyanogenMod community have been eagerly anticipating a CyanogenMod build which implements the new look and feel of Android Lollipop, and it looks like that wait is nearly over. In a blog post from the official website, the CyanogenMod devs have stated that nightlies are on there way to 31 devices, with more to follow on a daily basis.
Update: When the CyanogenMod devs said more devices would arrive on a daily basis, they weren't kidding! Support has now been added for the Nexus 6, the LG G3 international version and Android One. This is the first taste of CyanogenMod on Google's Nexus 6 phablet which is sure to please fans around the globe, and the international LG G3 (d855) is also getting a taste of the CM12 nightlies. The Android One, meanwhile, thus far only supports CM11 but it's nonetheless exciting to see it arrive on this sure-to-be-popular budget handset.
As this is the first glimpse of a CM build based on Lollipop, there are still a number of large features missing from the update, but the blog post continues to say that the team will "spend the remainder of this month bringing up additional devices" as well as "finishing up the features you've come to love from CM11"
The CyanogenMod developers had previously confirmed that work on CM12 had begun, but that nightlies wouldn't be available for some time. Also in that initial post, the devs said that they didn't know how many devices were going to "make the transition" from CM11 to CM12 when it launches, but that it looked like the number will be higher than they had "initially hypothesized".
We'll keep you up to date with all of the latest CyanogenMod 11 M12 news, but check below for the previous CM update info.
---
CyanogenMod: CM 11 M12 release
On November 13th, CyanogenMod posted details of the latest CM 11 M12 build. As you may recall, monthly builds have replaced the stable releases, so if you've been holding out there's no need. The CM 11 M12 build is all about stability and bug fixes with additional support for dual-SIM devices. In case you're into details, the M12 build also ''incorporates the upstream Google patches against last months POODLE vulnerability in SSLv3''. I have no idea what that was all about, but if you want to know more you can head over to Google's Security Blog.
CyanogenMod: CM 11 M11 release
Among the many additions, support for certain version of the Galaxy S4 and Galaxy S5 are sure to please most fans, along with the improved shutter speeds. Here is a look at some of the most noteworthy changes:
New Devices: Galaxy S4 Active (jactivelte), Galaxy S4 SK I-9506 (ks01lte), Galaxy S5 GSM (klte), Galaxy Tab 10.1 (picassowifi), Galaxy Player 4.0 (ypg1)
Frameworks & Core Apps: CAF and other upstream updates
Lockscreen: Do not play sounds while a phone call is active & MSIM updates
Frameworks: Add base & MSIM APIs for SEEK (Secure Element Evaluation Kit) support
Frameworks: Fix volume button changing two 'steps' per click
Frameworks: Add 'Screen Off' action for double-tap/long-press configuration options
Show devices connected to your Wi-Fi (tethering) Hotspot
Fix bug related to 'switch to last app' action while in Recents view
Fix Navigation Bar arrow keys in RTL locales
Translations updates from CyanogenMod CrowdIn team
Adjustments to 'Glove Mode' (High Touch Sensitivity)
Camera: Add support for all available Slow Shutter speeds (hardware dependent); Improve shutter button
Dialer/InCallUI: Fix smartcover always showing answer fragment
LG G2: Address GPS and NFC issues
Base support for HTC Desire 816 & HTC One Mini 2 (pending nightlies)
We recently learned that the CyanogenMod owners had said no to a Google buyout. Whatever the exact reason, we're pleased to see them continuing to produce quality free content for Android fans. The CyanogenMod ROM has become a favorite among Android users, gathering a dedicated fan following thanks to its regular updates and excellent interface. If you're hungry for the update, head over to the CyanogenMod website to check it out.
So that's what's up. If you want some further reading, you can check out our article on how to get CyanogenMod themes on the Nexus 5, or how to root your device without voiding the warranty.
Have you installed the latest CyanogenMod 11.0 build yet?